A mixer grinder typically comes with 3 jars- the smallest is a chutney jar, then you have a multipurpose jar and finally a wet-grinding jar. Each brand has its own design of blades that they use for these jars. In addition, many mixer grinders have additional blades too which can be attached to the multipurpose or wet grinding jar using the other edge of the spatula.
The blade design plays a key role in the grinding efficiency and hence is an important aspect to look at when buying a mixer grinder. In this article, we take a look at the important types of blades that come with a mixer grinder and their uses.
Chutney Blade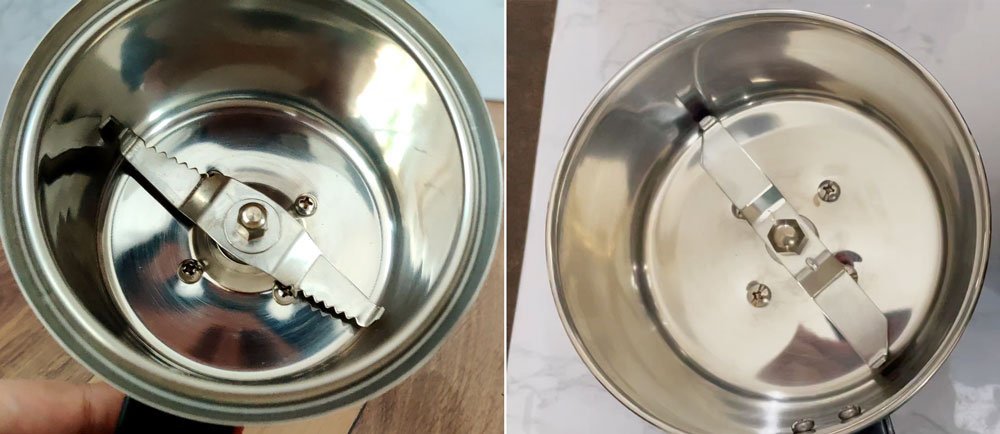 As the name suggests, the blade used in the chutney jar is the chutney blade. In most of the mixer grinders available in the market, they have two-prong that covers edge to edge of the jar. They have a flat shape and ideally should lie close to the bottom surface for efficient grinding.
Certain models come with a chutney blade that has zig-zag edges. In our tests, we haven't found these blades to have an advantage over the ones that have straight edges. Rather what we found is that blades should cover edge to edge and lie close to the base for better performance.
Chutney blades are not only helpful for grinding chutney but also great for powdering spices in smaller quantities.
Related reading: Best Mixer Grinders In India
Wet Grinding Blade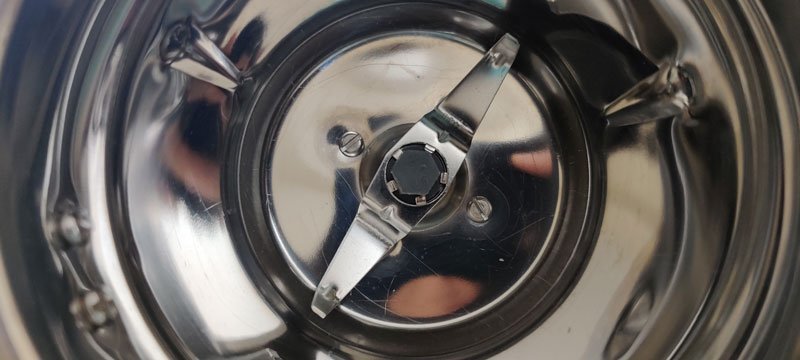 Wet grinding blades found in the largest wet grinding jar of a mixing grinder play a key role in creating a strong vortex that can draw all the ingredients to the blades. They usually have a wave-like or a W-like shape.
These blades are effective for grinding the idli-dosa batter, making curry paste and even for making milkshakes and smoothies.
You may also like our article on Best Hand Blenders In India
Dry Grinding Blade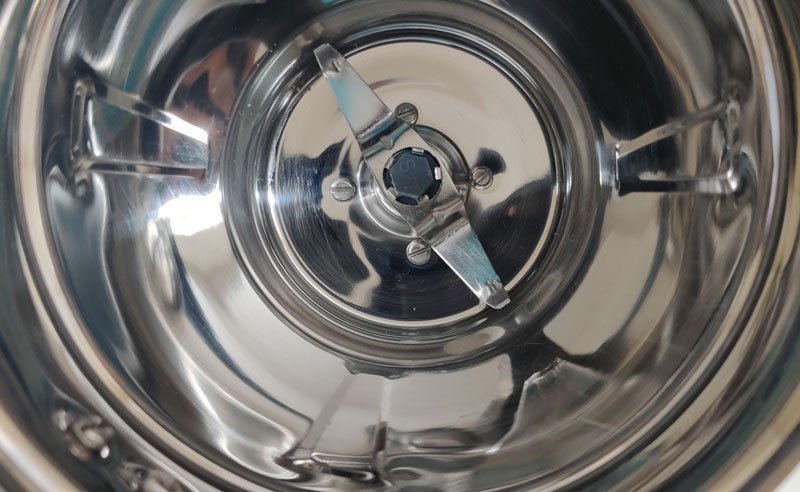 When you look at the shape, dry grinding blades are similar to wet grinding blades- almost like a wave or a W-like shape. In fact, as most of the dry grinding jars are multipurpose jars, it makes sense that they are capable of grinding both dry and wet ingredients and hence similar in shape.
Related reading: How Many Watts Is Necessary for A Mixer Grinder?
Pounding Blade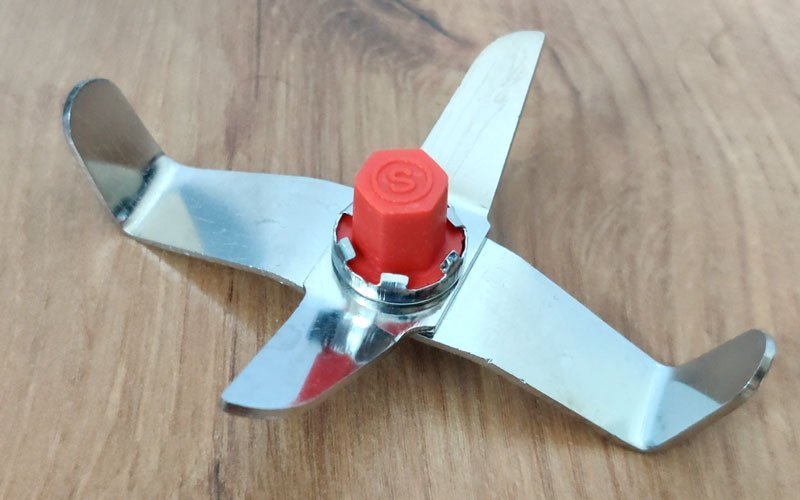 We have seen pounding blades mainly from Bosch. They are blunt and have four-prong edges. They are used mainly for grinding garam masala, sambar masala and other spices.
Bosch claims that the blunt edges grind in a coarse consistency. And we agree. When we ground garam masala using the regular blades, we got just a teaspoon of coarse residue after sieving. But with the pounding Blade, we got about 3 tablespoons of coarse residue after sieving.
Bosch further claims that it retains the flavour of spices much better compared to regular blades. This however is something we couldn't notice. The masala ground using both blades were similar when in terms of flavour and fragrance. The claim that it retains flavour like stone-pound masala doesn't really hold because when you pound using mortar pestle, hardly any heat is generated. So the masala retains the oil and flavour and releases it only when added to the curry. But when ground in a mixer grinder or even the mill, it heats up in the process and releases some of its oil.
Related reading: How To Maintain Mixer Grinder As Good As New?
Chopping Blade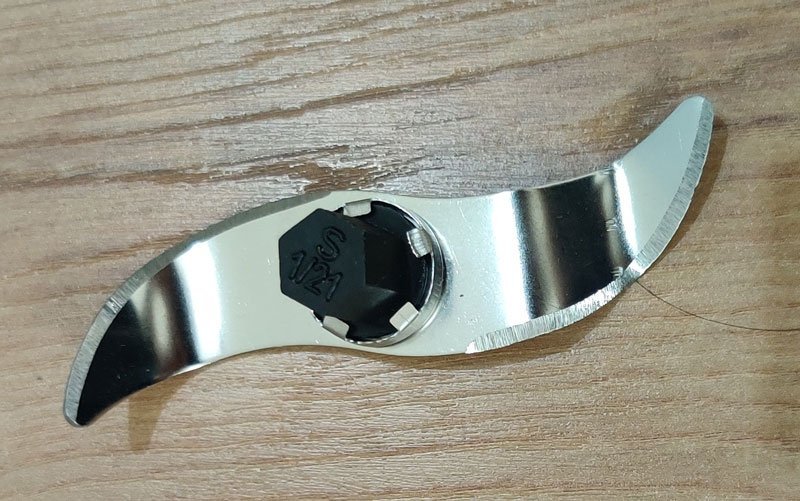 With Sujata Dynamix and certain models of Preethi, you get an additional chopping or mincing blade. They can be attached to either the wet grinding jar or multipurpose jar depending on which has a removable blade. These blades can be used to mince meat, chop vegetables like onion, carrot, cucumber etc into a coarse consistency. But they need to be cut into smaller pieces of 1-3 inch size.
Whisking Blade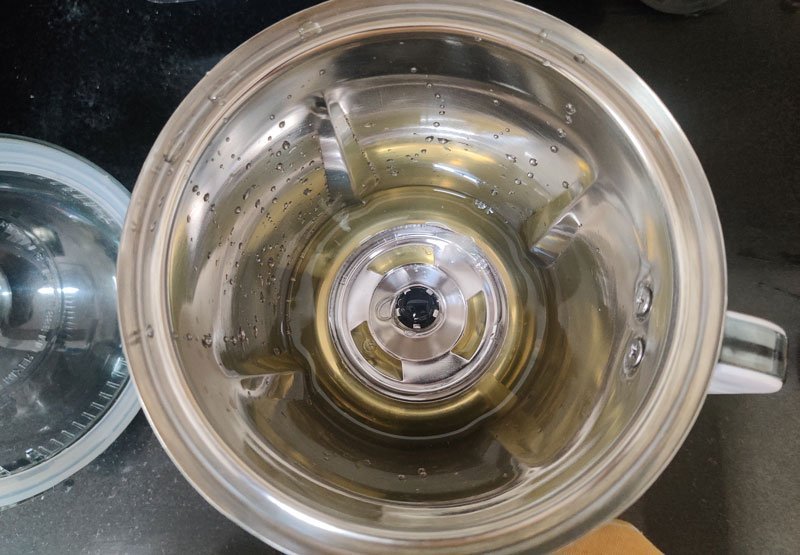 Not every brand offers a whisking blade along with the mixer grinder. It is often seen as an attachment in food processors. We were able to find them with the Sujata Dynamix mixer grinder. It can be attached to the wet grinding jar and can be used for whisking buttermilk, whipping cream and egg whites.
But note that the blade lies a bit away from the bottom. So, you may have to pour at least 2-3 egg whites so that the blade touches the egg white.
Related reading: How to Whip Cream In A Mixer Grinder?
Blending Blade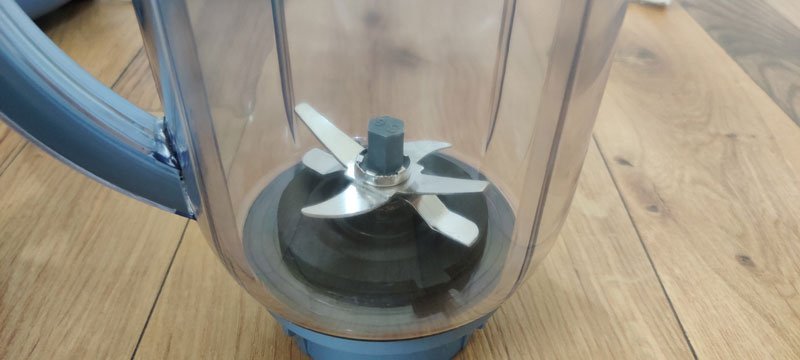 Blending blades are predominantly found in juicer jars of mixer grinders or in personal blenders. They have 4 or 6 prongs edges which enable them to blend fruit pieces and other ingredients into a smooth consistency. The same blade is used in many mixer grinders for juicing too.
Related reading: Are Juicer Jars In Mixer Grinders Worth It?
Extraction Blade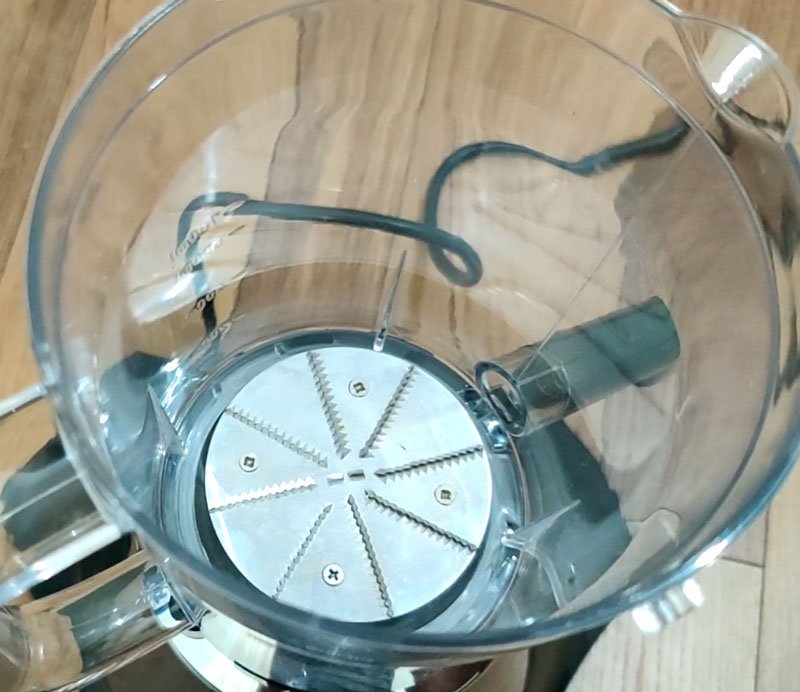 Extraction blades are mainly found in juicer mixer grinders attached to the mesh filter. In Preethi Zodiac, however, you find the 3-in-1 insta-juicer jar has two sets of blades and one of them is an extraction Blade. Its main advantage is the ability to grind fruits and vegetables to a super smooth consistency to extract the juice from it. This juice is then passed through a cylindrical sieve that surrounds the blade- hence separating the juice from the pulp.
Related reading: Differences Between Juicer Mixer Grinders And Mixer Grinders
Kneading Blade
Kneading blade is part of the food processing unit in many mixer grinders. They are made of plastic and are designed to knead dough. The design is almost uniform in all food processing units. Unfortunately, as they are made of plastic, many users complain about their durability.
Recommended 750 Watt Mixer Grinders
Was this post helpful?
Let us know if you liked the post. That's the only way we can improve.