Sujata sells mixer grinders that are used by homemakers and home chefs alike. Their products are durable, well-built and high performing. In this review of Sujata Dynamix Mixer Grinder, we take a look at the features, aesthetics, performance, durability and aftersales service to help you make an informed buying decision.
Summary
With top-notch grinding performance, excellent durability and robust built quality that allows you to run for up to 90 minutes at a stretch, we consider Sujata Dynamix as the toughest mixer grinder available in the market. It also comes with 2 blades for whipping and chopping. The noise is tolerable too. The only drawback is that it lacks an overload protection switch. Even though it doesn't have vacuum suction feet, it has never wobbled or vibrated even while grinding full load ingredients.
Pros
Best-in-class dry and wet grinding performance.
Robust built quality
Excellent durability
Cons
No overload protection switch.
The white paint of the aluminium jar lock may flake off after a few years of use.
Aftersales service network is limited.
Jars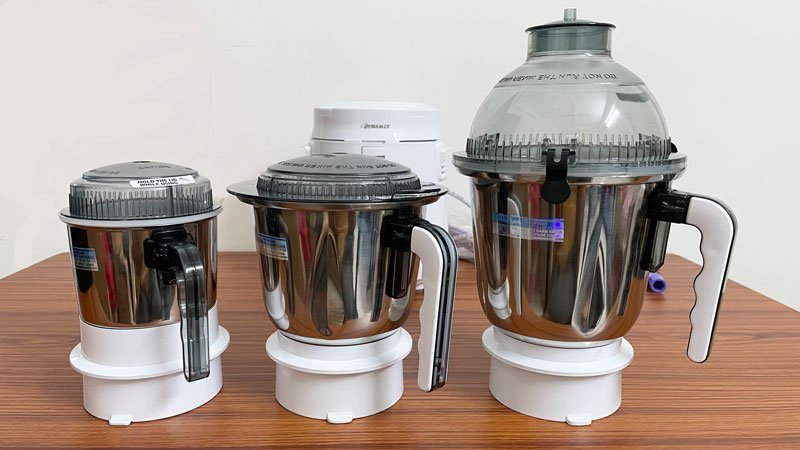 Sujata Dynamix mixer grinder comes with 3 jars. They are –
400 ml chutney jar
1 litre multipurpose jar
1.5 litre wet grinding jar.
All jars are made of stainless steel and have polycarbonate lids. The gaskets are also of fairly good quality.
The wet grinding jar has lid locks that facilitate hands-free grinding. But the other two jars don't.
While most mixer grinder jars come with ABS plastic jar locks, Sujata's jar locks are made of metal. This ensures better durability and secured locking to the base. But, the white paint may flake off after a few years of use.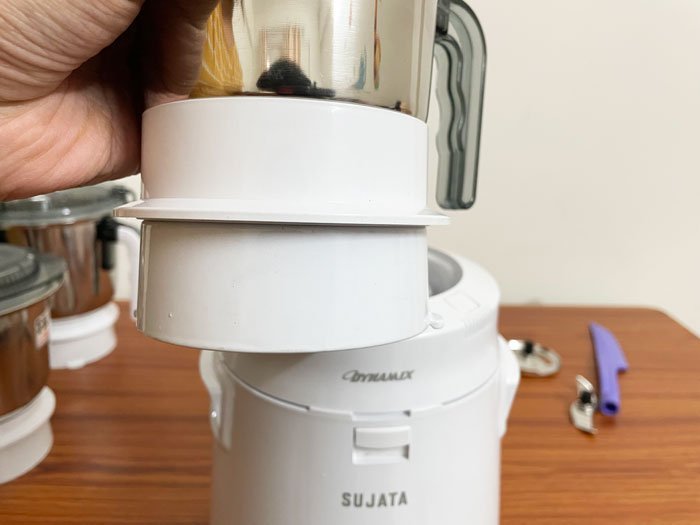 Talking about the blades, they are thick, strong and well-built with 1.4mm thickness. The chutney jar blades are very close to the bottom surface. So even smaller quantities of ingredients get thoroughly ground.
The wet grinding jar is also well-designed to create a strong vortex that can grind quickly and efficiently.
Along with the jars, you get 2 extra blades. They are a chopping blade and a whipping blade.
Overall, it has a pretty good build quality and is well-designed to aid in the grinding performance.
Read more: Best Mixer Grinders In India
Motor Housing
Sujata comes with a 900-watt motor. The motor housing is common across all other models like Powermatic, SuperMixx, Dynamix etc.
It is compact and white in colour. Using the knob, you can set the speed to three levels and there is a button for whipping/pulsing. The mixer grinder has an RPM ranging from 19500 to 21500 cycles.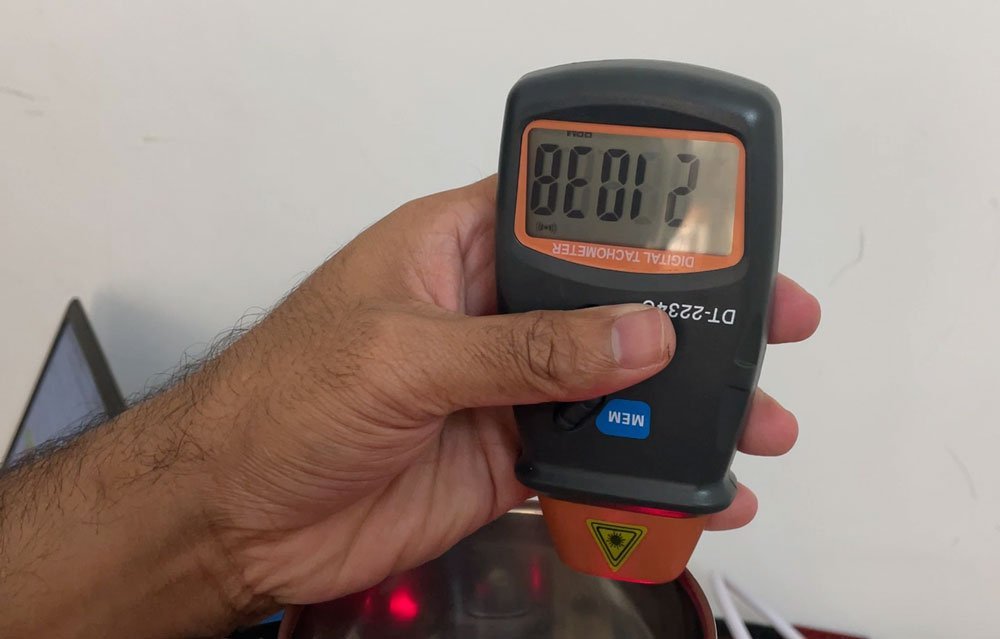 Sujata's motor has pure copper winding, which enhances the performance and improves heat dissipation.
While most mixer grinders have vacuum suction feet and an overload protection switch, Sujata doesn't have either.
You don't miss the vacuum suction feet because even when wet grinding in full capacity, the mixer grinder doesn't wobble much or move around. But, it could have had an overload protection switch.
Related reading: Best Juicer Mixer Grinders In India
Performance
Sujata's performance is the best among mixer grinders meant for domestic use. In fact, it is used by many juice bars and small scale caterers too.
The mixer grinder can efficiently grind both dry and wet ingredients in small and large quantities with equal ease.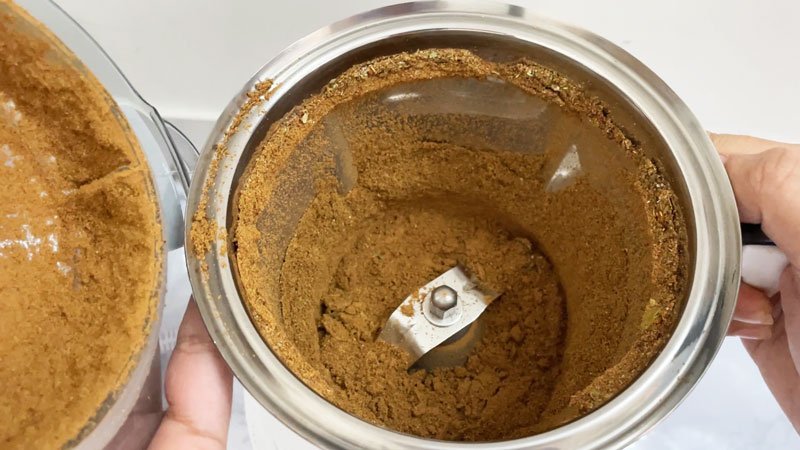 Upon grinding and sieving dry spices like turmeric and garam masala, it left minimal coarse residue.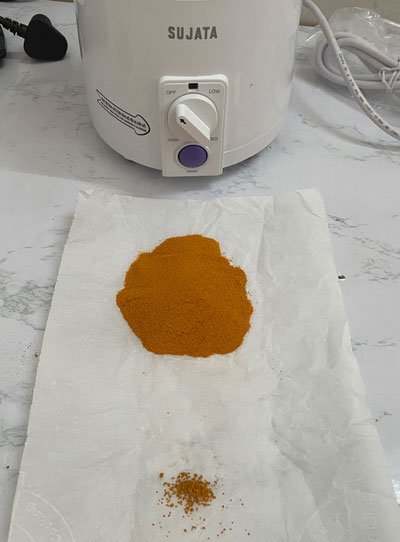 The wet grinding efficiency is also quite good. You can grind urad with minimal water for making Medu Vada. But, you may have to move the batter around with a spatula to remove air pockets.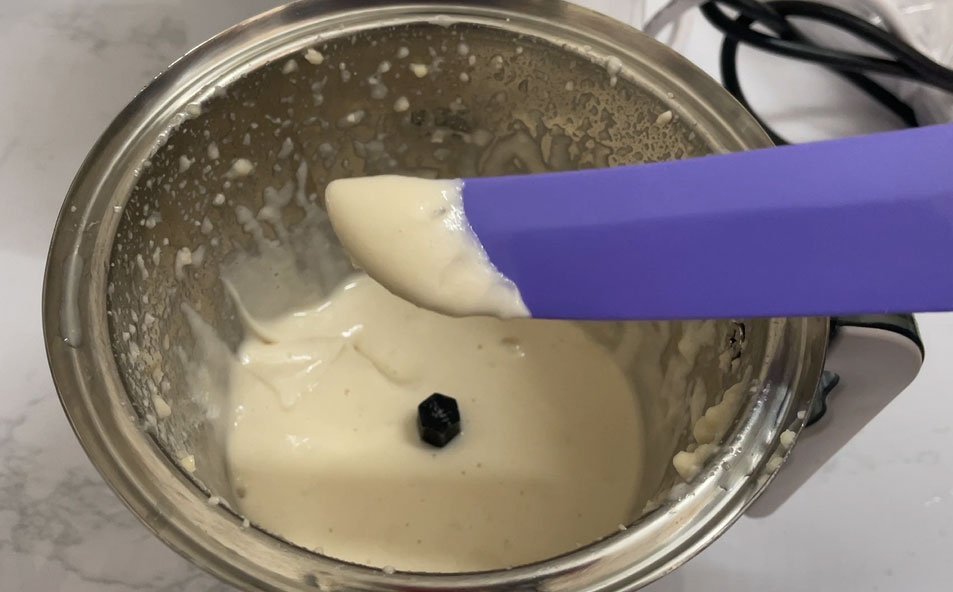 Idli, dosa and appam batter for 4-6 people can be made in fine consistency in just 30-45 seconds. We also tried making dry fruit shake with cashew, almond and dates. Here too, Sujata was able to grind the ingredients to a smooth and luscious texture with hardly any chunks leftover at the bottom.
Sujata is pretty efficient in grinding smaller quantities too. Whether it is grinding 2-3 tablespoons of pepper or just a few ginger and garlic for a dish, the mixer grinder does it all with ease.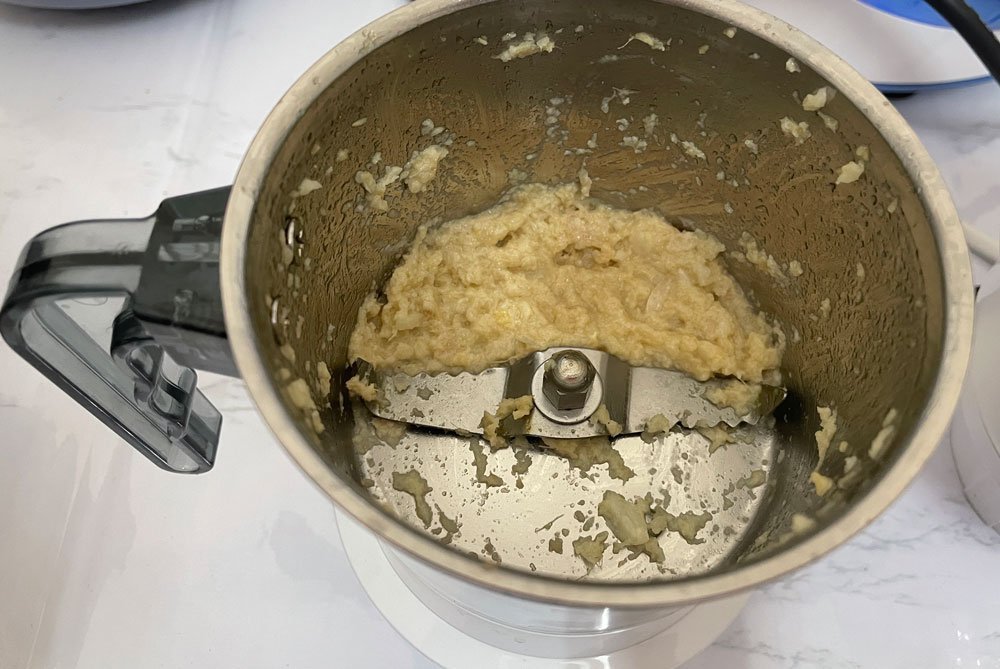 Using the chopping blade, you can coarsely chop onion, beetroot, carrot and such vegetables. And the whipping blade efficiently whisks eggs, buttermilk etc.
You can whip egg whites to soft peaks, which is ideal for making a cake. But, after that, if you try making meringue, the eggs may revert back to the liquid stage because of the high speed. Also because you don't get proper control to add sugar little by little to make it into stiff peaks.
Even the noise levels are tolerable compared to Bosch Truemixx and other mixer grinders of similar wattage.
Overall, it had the best grinding performance among the various options we tested.
Related reading: Sujata Dynamix vs Supermix Comparison
Ease of Cleaning
Sujata is fairly easy to clean. The gaskets can be removed easily and the lids don't have too many grooves or curves in which food could get stuck.
The stainless steel jars can be cleaned by adding a few drops of dishwashing liquid with water and running it at the first speed for 30 seconds. Alternatively, you can handwash too. But the former method helps effectively remove any food residue stuck between the blades.
The lids are slightly greyish in colour. So, even if food stains the lid, it isn't that visible. Hence, the jars retain a fresh look for longer.
You may also like our article on Best Hand Blenders In India
Safety
Sujata comes with a shockproof body and a power cord with earthing.
The largest wet grinding jar comes with a lid lock. But the other two jars don't.
It doesn't have vacuum suction feet. But, as the mixer grinder doesn't vibrate much, it isn't a cause of concern.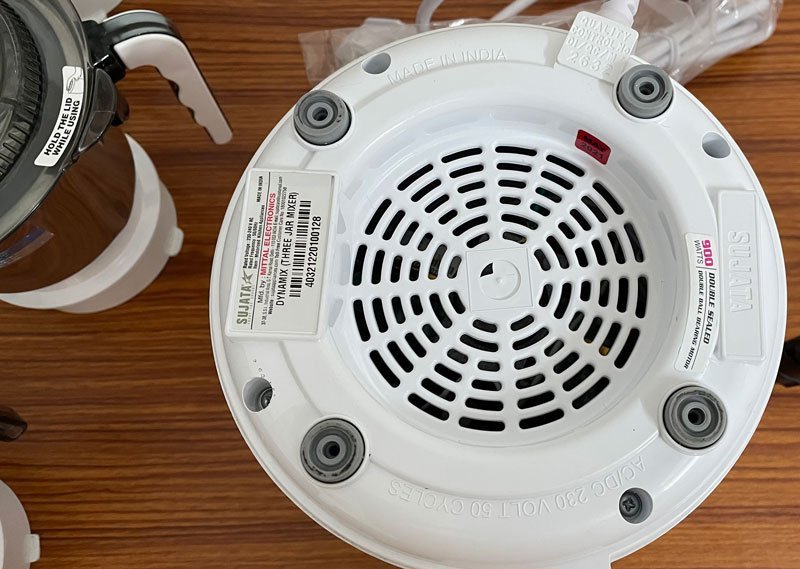 A drawback is that it doesn't have an overload protection switch that protects the motor from overheating.
Warranty and After Sales Service
Sujata mixer grinders come with a 2-year warranty. Unlike other brands, they don't offer an extended 5-year warranty on the motor. Though Sujata is used in commercial settings, the manufacturers state that the warranty will be void if used for commercial purposes.
The aftersales service network is rather limited. Within the 2 year warranty period, Sujata takes care of any repairs. After that, it is better to get it repaired from local kitchen appliance shops.
Sujata generally is a popular brand in offline stores. So, you won't have much trouble finding spares.
Related reading: Sujata Dynamix Vs Bosch Truemixx Pro Comparison
Other Sujata Models
As mentioned, all mixer grinders from Sujata have the same motor housing. You can check the latest price of Sujata Dynamix here ( Amazon link)
The Sujata SuperMixx come with a blender jar instead of the wet grinding jar. It is capable of wet grinding as well as blending. In terms of grinding efficiency, the blending jar is almost at par with the wet grinding jar.
The Sujata Powermatic Plus is a juicer mixer grinder with juicing attachment, a multipurpose jar and a blending jar. If you make juices often, it would be an excellent option to consider. You could also buy a chutney jar separately to make it a complete package.
Conclusion
With excellent grinding efficiency, superior built quality and durability, Sujata mixer grinders are meant to last. They grind pretty quick and into a fine consistency too.
If quick grinding and durability are what you need, then Sujata is the way to go. On the other hand, if you are looking for a strong mixer grinder with a food processor, then you could take a look at Preethi Zodiac.
Was this post helpful?
Let us know if you liked the post. That's the only way we can improve.