Meyer is a popular option among those who are looking for 3-ply stainless steel cookware. Their products are sold in the US, UK and many other countries too. In fact, according to their website, their products are sold in 40 different countries.
In this review, we look at their product range, performance, durability and pricing to help you make an informed buying decision.
Meyer Cookware Ranges
Meyer started off in India selling 3-ply stainless steel cookware. In these cookware, a layer of aluminium is sandwiched between 304 grade food-grade stainless steel and magnetic stainless steel on the outside. Further, they are the only brand that has introduced stainless steel cookware ranges that are nickel-free. They are a bit expensive but useful for those who have nickel allergies. Otherwise, within 7-10 uses, most stainless steel cookware stop leaching nickel above permissible levels.
Yet another significant offering from Meyer is their dual pressure cooker. It is made of 3 ply stainless steel and features a whistle-less design, making it apt for families with small babies or those sensitive to noise.
Of late, Meyer has further expanded their product ranges and now sells ceramic coated cookware, cast iron cookware and Circulon brand of non-stick products too.
Their product ranges are generally expensive compared to the rest. But on the positive side, Meyer offers a 10-year warranty on their stainless steel range. However, many customers claim that availing of the warranty is a bit difficult and that the spares for their pressure cooker are hard to get.
You may also like: 7 Best Pressure Cookers In India
Performance
Meyer's stainless steel cookware are of pretty good built quality, making it worth the expensive price tag. We have tried several stainless steel pans from top brands online. After 2-3 years of use, pans from many brands warped and there was a significant gap between the rivets ( that fix the handle) and the pan. But, we did not find that in Meyer. Even after years of use, it retained its structural stability. The silicone wrap on the handles too did not deteriorate. The only drawback we felt is that compared to other options, food tends to stick more to Meyer's stainless steel pans.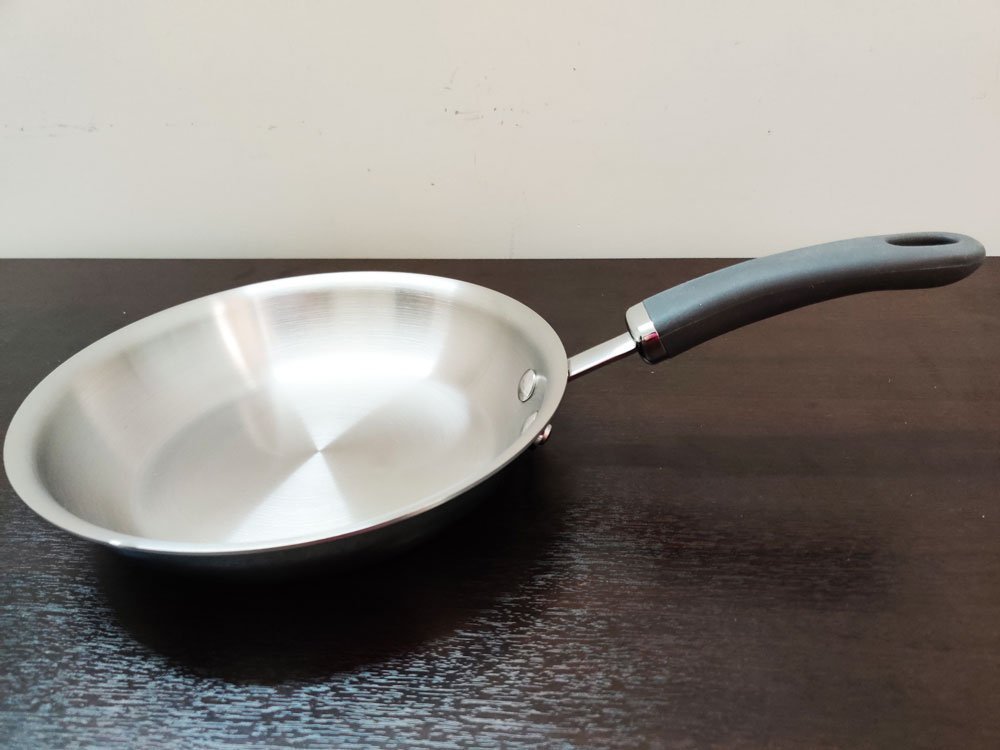 Meyer Anzen ceramic cookware is considered to be among the best as it retains the coating for a much longer span compared to inexpensive options. Ceramic cookware generally is considered to be a healthier alternative to nonstick as they don't emit any fumes even when overheated.
Meyer's pressure cooker has been garnering mixed responses from users. First of all, most Indians are used to depending on whistles to know whether the food is cooked sufficiently. So, without it, you may have a steep learning curve. Next, its spares are not easily available like Prestige and Hawkins. Though it is considered to be safer and more advanced in design, it isn't really a preferred choice unless you find the whistle noise irritating. Moreover, it is priced steeply too.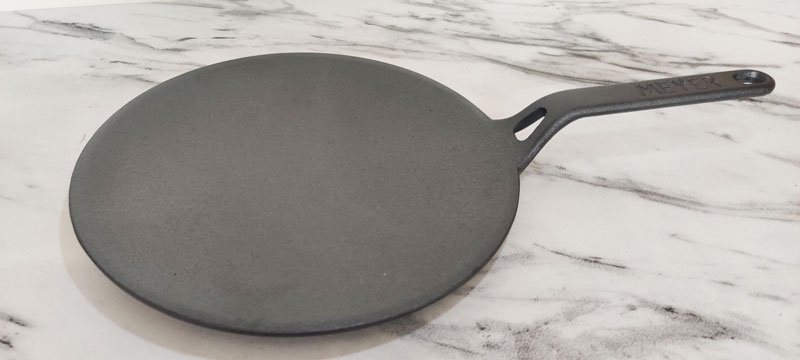 One of the latest offerings from Meyer is their cast iron range of cookware. Just like other products, Meyer's cast iron cookware is also priced higher than the other options. We tried their Roti Tawa, which was priced close to double of Indus Valley or Dynamic Cookware. And it wasn't really that superior compared to other options. In fact, we found Dynamic Cookware's cast iron range to have a much better seasoning and finishing compared to other options.
Overall, we felt that their stainless steel and ceramic range are worth it.
You may also like our article on Best Air Fryers In India
Durability
The durability of Meyer products like their stainless steel range and ceramic coated range of cookware is pretty good. This makes it worth the high price tag. They even offer a 10-year warranty on the products.
Meyer also sells the Circulon range of nonstick cookware. They are one of the most expensive options available in the market. But Meyer offers a lifetime warranty on its products. The advantage of Circulon is that nonstick coating is done on anodized aluminium. So, even if the coating peels off, you don't have to worry about aluminium leaching into your food. Note however that the warranty does not cover normal wear and tear, which includes peeling off of the coating.
Pricing
Meyer products cater to the premium segment of the market. Their products are around 50% more expensive than other comparable brands. The quality and durability of their products are top-notch. But, the pricing could have been a bit better.
Conclusion
Offering excellent quality products at a premium price, Meyer products enjoy a high user rating. When it comes to stainless steel cookware, nickel-free ranges and ceramic coated cookware, they are among the best. However, the pressure cookers have a rather mixed review and the cast iron range doesn't seem to have anything special that makes it worth the high price tag.
Meyer Products