Hand mixers are what you need to mix cake batter, whip cream and eggs. They also come with dough hooks using which you can knead the dough for cookies and even batter. Philips HR3705 is one of the best-selling hand mixers available in India. With 300 watt motor, 5 speeds +turbo mode, it offers sturdy performance and quick mixing. Let us take an in-depth look at how well it performs, its built quality, ease of use and other aspects to help you make an informed buying decision.
Pros
It doesn't overheat when used for a long stretch.
Efficient and quick in whipping cream, egg whites etc.
Cons
Being slightly heavy, your hand may ache when used for more than 5 minutes at a stretch.
Design and Features
In an elegant black colour, Philips HR3705 comes with a knob to adjust the speed to 5 levels. It also has a separate turbo button to beat the ingredients at a higher speed. Further, by pressing the eject button, you can remove the attachments. You get mixer and dough kneading attachments with the mixer.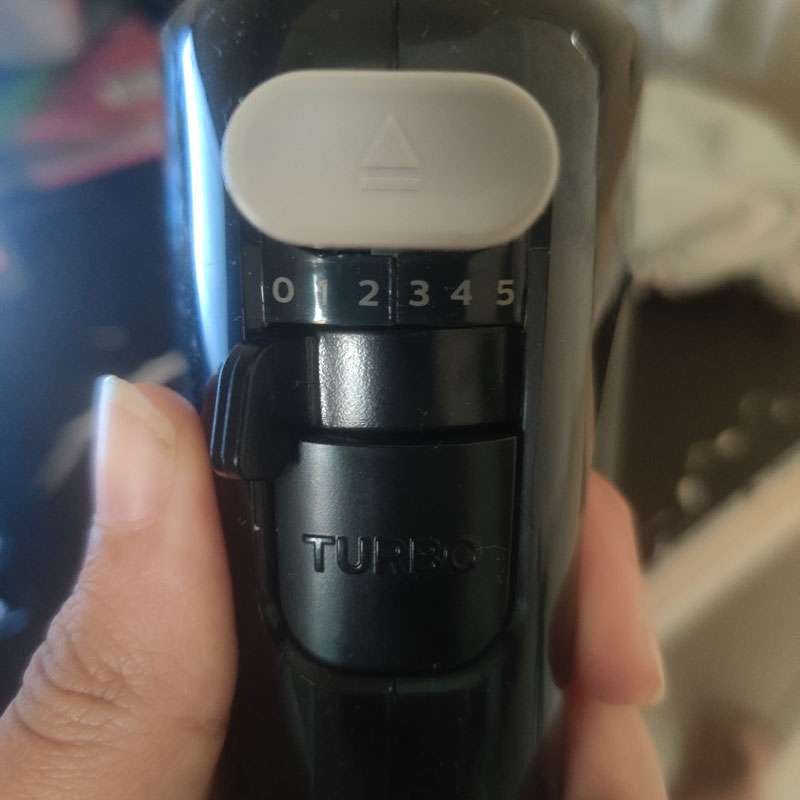 Though the product title on Amazon calls it a hand mixer blender, it is not capable of blending functionalities like making smoothies, crushing ice or making mayonnaise. Rather, this hand mixer is what you need to bake cakes and whip cream, egg whites etc.
Performance
The Philips HR3705 hand mixer is one of the best options out there for those who need a mixer for cakes. You can whip egg whites to stiff peak in no time. We were able to whip 2 egg whites weighing 68 gm to stiff peak in just 3 minutes.
Further, we creamed up butter and incorporated icing sugar and egg yolks with minimal effort. And finally, we added flour and milk to make cake batter in no time. Overall, it is one of the best options out there for home bakers who are just starting out and cannot afford a stand mixer. Even after using it for 5 minutes at a stretch, it did not overheat.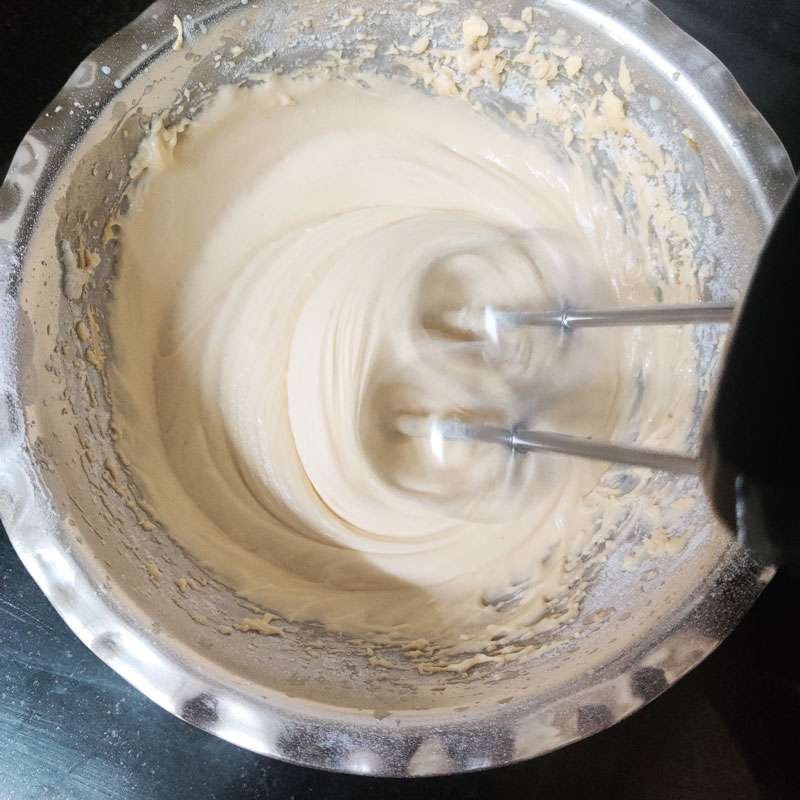 Next, we used the mixing attachment to whip up heavy cream. At the highest speed,we were able to whip cream to stiff peak in just 5 minutes.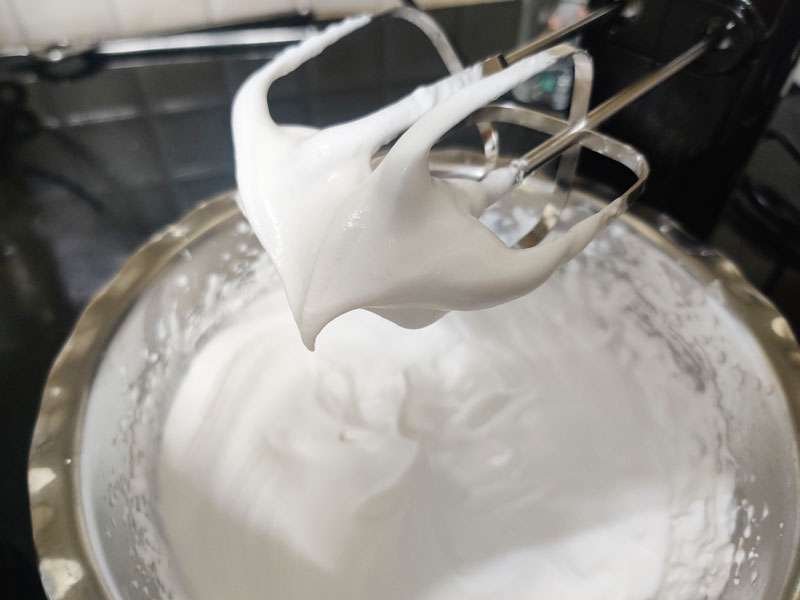 But, just like every other hand mixer, the dough hook attachment is a let down. It is able to mix the flour to crumbs. But not able to consolidate the crumbs into dough form. This is not the case with just Philips HR3705, but with every other hand mixer. If you are a baker who makes cookies, pizzas and pies often, you may need a stand mixer to make the dough as no hand mixer will be able to accomplish the task.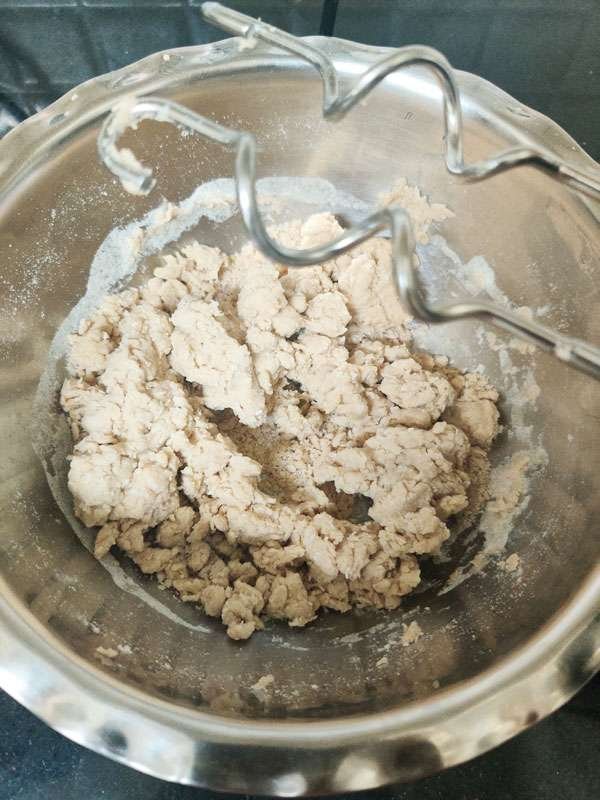 The hand mixer makes an acceptable level of noise ranging from 60-70 dB.
Related reading: Best Hand Blenders In India
Ease of Use and Cleaning
The hand mixer is fairly easy to use. It is able to "stand" on the side so that the attachments don't touch the countertop. But, as it is slightly heavy, your hand starts aching when you run it for more than 5 minutes at a stretch.
The eject button is helpful to remove the attachments. As for cleaning, it is just like any other hand mixers. You could try running the hand mixer in a narrow, deep vessel filled with warm soapy water to dislodge the stuck on bits. But after that, you will have to gently scrub it to clean it thoroughly.
Comparison With Other Models
There are numerous models sold online that is similar to Philips HR3705. Borosil Smartmix too come with 300 watt motor and 5 speed levels including a turbo mode. But, in addition, you get a storage box to keep the attachments.
Cello Supreme is also similar. The manufacturer claims to have 400 watts motor. It has 6 speed levels with the buttons almost similar to Philips HR3705.
Bajaj HM-01 is yet another similar model, but with 250 watt motor and 3 speed controls. When the power is low, there is a higher chance of the mixer overheating when run for extended duration.
Conclusion
With sufficient power, fairly good built quality and easy operation, Philips HR3705 is a dependable hand mixer for someone who bakes occasionally or even for homebakers who can't afford stand mixer. Other than that it is slightly heavy, you cannot really find any fault with the appliance.
Was this post helpful?
Let us know if you liked the post. That's the only way we can improve.