Inalsa Inox 1000 is a complete package which can blend, whip and chop ingredients. But, priced at over Rs.2000, it is expensive compared to regular options too. So, how well does it perform? Is it durable and worth the price? Let us check in detail through this in-depth review.
Pros
Versatile appliance
Excellent chopping, blending and whisking performance.
Easy to clean and use
Cons
Being slightly heavy, your hand may ache when you run the blender continuously for more than 5 mins.
Cannot chop tomatoes. It purees instead.
Design and Features
Inalsa Inox 1000 comes with a motor unit, a chopping bowl with a blade, a jar with 600 ml net capacity, a whisking attachment and a blending stem assembly.
The body is made of stainless steel and the built quality seems good. As the whisking and blending attachments are removable, you can keep it upside down without worrying about food touching the countertop surface and getting contaminated.
The manufacturers claim that the unit has a power of 1000 watts. But, our tests did not find it to have any particular advantage because of this. Probably, the actual rating could be lower than what is mentioned in the product description.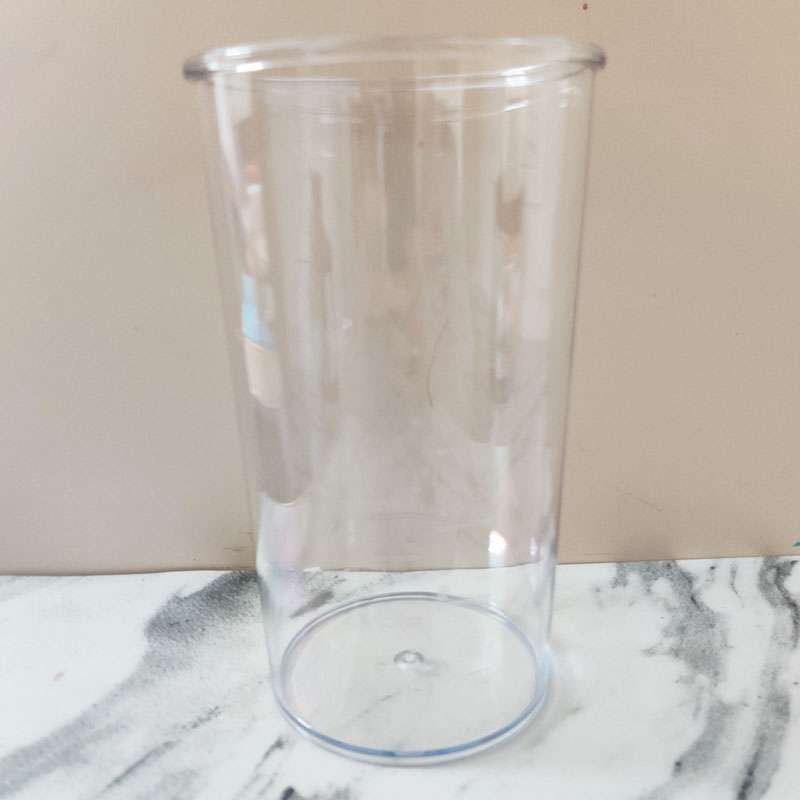 The jar that comes along is quite helpful because its width is just enough for the blender head to create a strong vortex that can pull in all ingredients and blend thoroughly. Blending in a wide bowl may not be as effective because the ingredients may splatter all over.
The motor head comes with a rotating knob at the top using which you can set the speed at 5 different levels. On the side, you have a power button which needs to be pressed for the unit to start working. Near it, you have a turbo button which as the name suggests runs the blender at its highest speed.
Related reading: Best Hand Blenders In India
Performance
As mentioned earlier, the blender can be used for whipping, blending and chopping. Let us take a look at each function and see how well Inalsa Inox 1000 hand blender performs.
Whipping
One of the first ingredients we tried whisking was egg whites to a stiff peak. This can be used to make meringue cookies and many home bakers fold in egg white to cake mix for better aerated cake batter.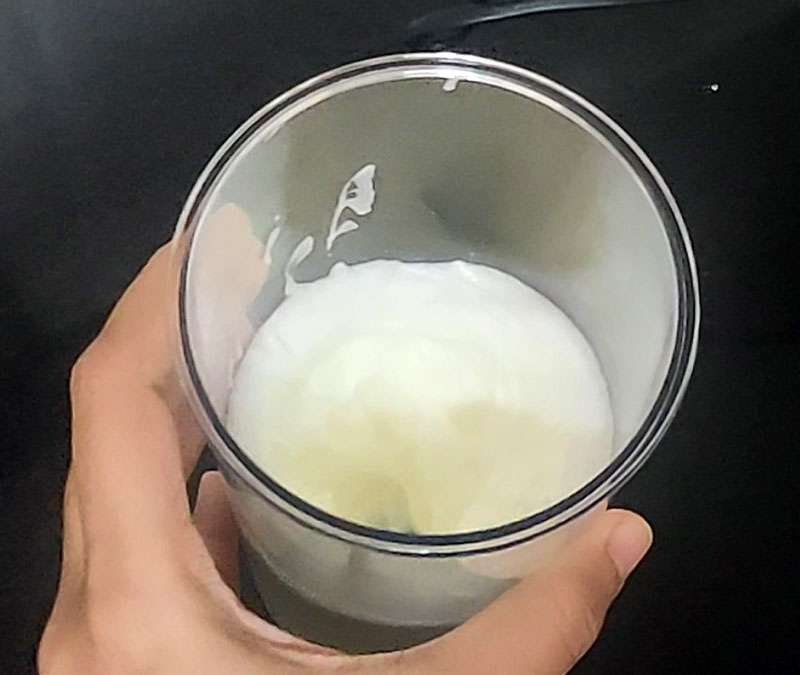 While the Philips hand mixer took 3 minutes to whisk an egg white to a stiff peak, Inalsa Inox 1000 was able to do the same in 2 minutes. This matters because holding the hand blender for a longer duration takes a toll on your arms and it starts aching.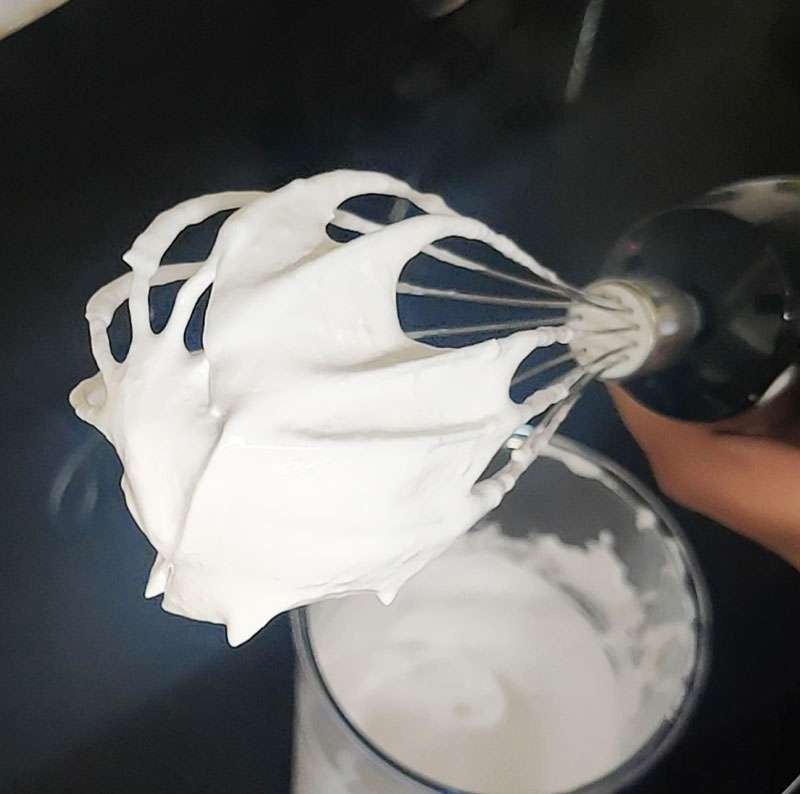 However, when it comes to whipping heavy cream, the whisk did not work as well as a beater in a hand mixer. It took 8-9 minutes to whip 150 gm cream to a stiff peak using Inalsa's whisk tool, which Philips hand mixer was able to accomplish in just 5 minutes.
Overall, it is a helpful tool for bakers for whipping egg whites and creaming butter with icing sugar. But, with cream, be prepared to spend a bit more time for the process.
You may also like our article on Best Food Processors in India
Blending
The blending attachment is helpful for pureeing baby food like diced and boiled carrots, potatoes, corn etc. We also tried blending hot dal and tomatoes for sambar and it did a neat job in a flash.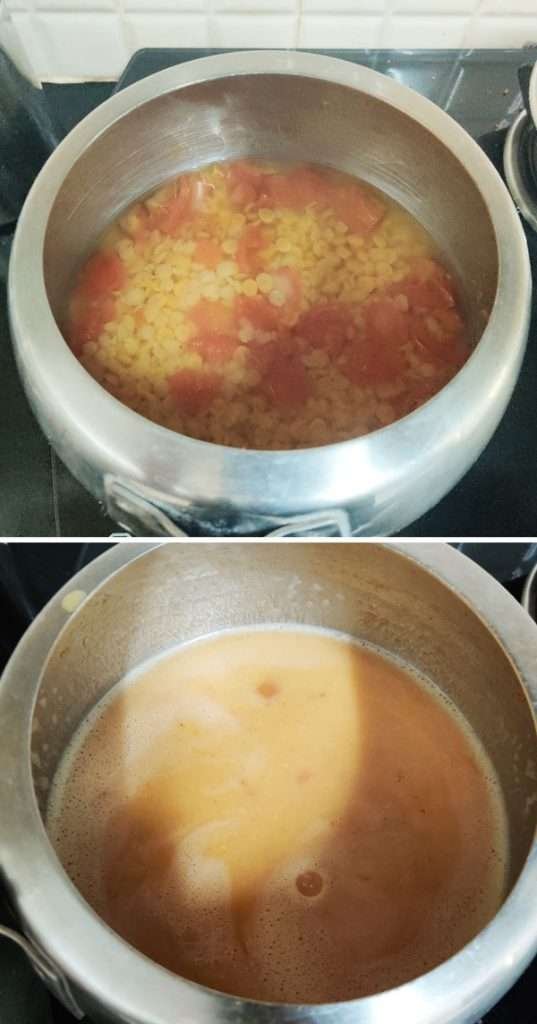 Similarly, we blended boiled tomatoes for making ketchup. After filtering through a mesh, it left minimal fibre and seeds. Its performance was as good as any other blenders we tried.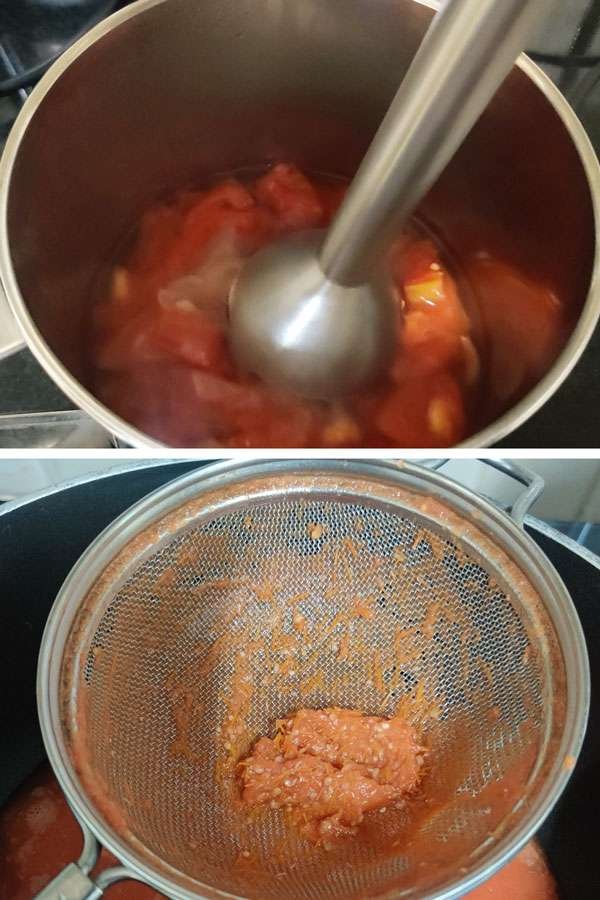 We also made a milkshake with apple, banana, cashew, dates and milk. It took almost 2-2.5 minutes to blend the ingredients finely. There were no unprocessed chunks of fruits or nuts after blending. But, the consistency is not as smooth as what you can achieve in a high-speed personal-sized blender, which is way more expensive too.
Finally, we emulsified an egg with oil to make mayonnaise. The immersion blender did a perfect job making thick, creamy mayonnaise within a minute.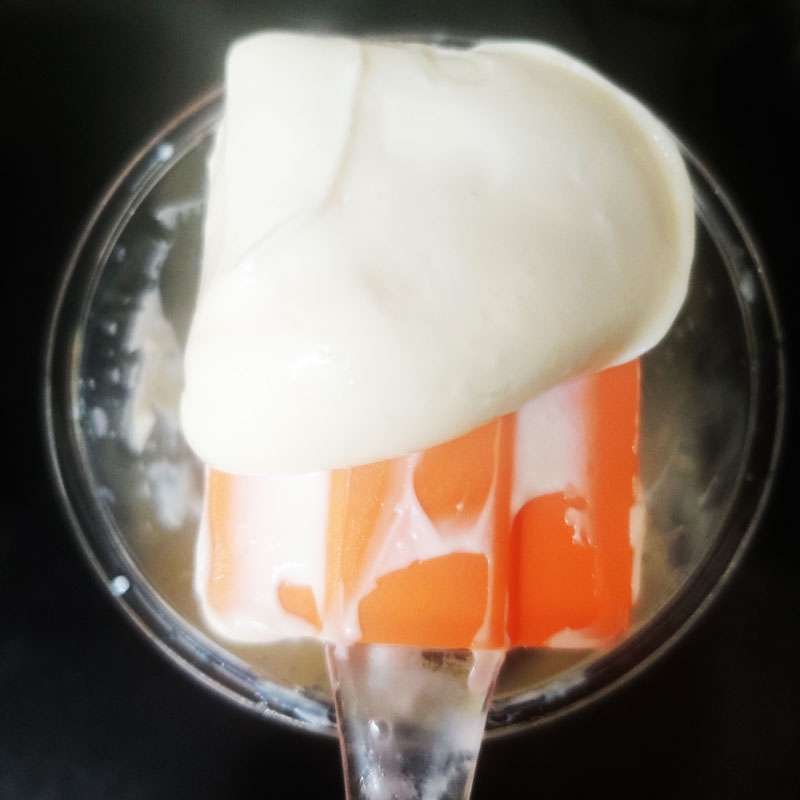 The immersion blender does a fairly good job blending and emulsifying various ingredients. But, it is not capable of blending tough ingredients. For example, you cannot make peanut butter or crush ice using it. For such functions, you would need a full-sized blender or a mixer grinder.
Chopping
The chopping bowl is compact in size. It can be used to chop a maximum of 2-3 onions at a go. You can also chop ginger, garlic, carrot and such firm vegetables with ease.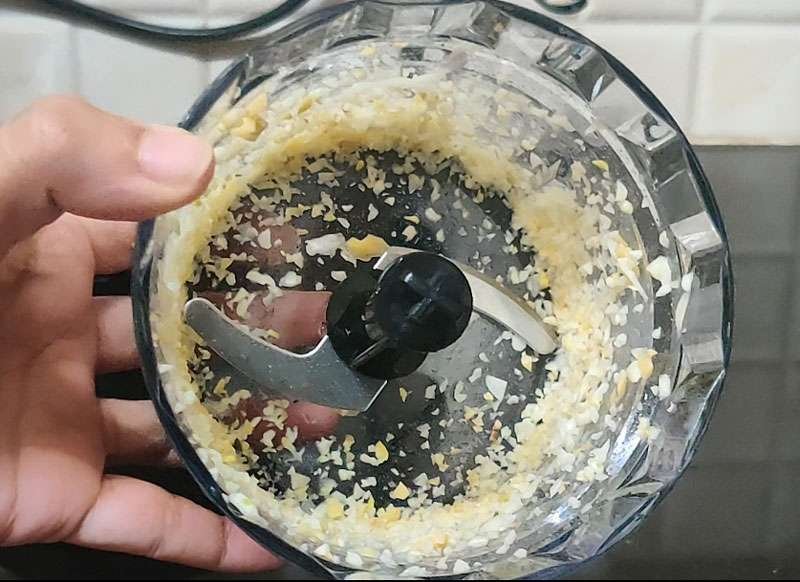 However, when you try chopping ripe tomatoes, it becomes pureed instead. This usually happens when the blade is not sharp enough. Instead of cutting through the tomatoes, it smashes them resulting in a paste. But firmer ingredients get chopped finely without getting smashed in the process.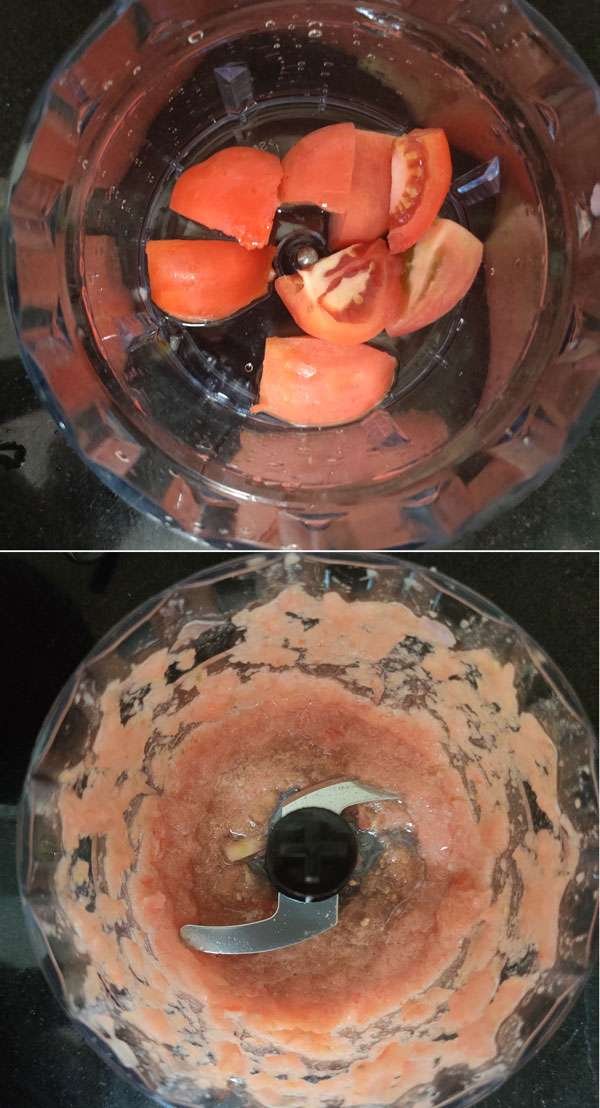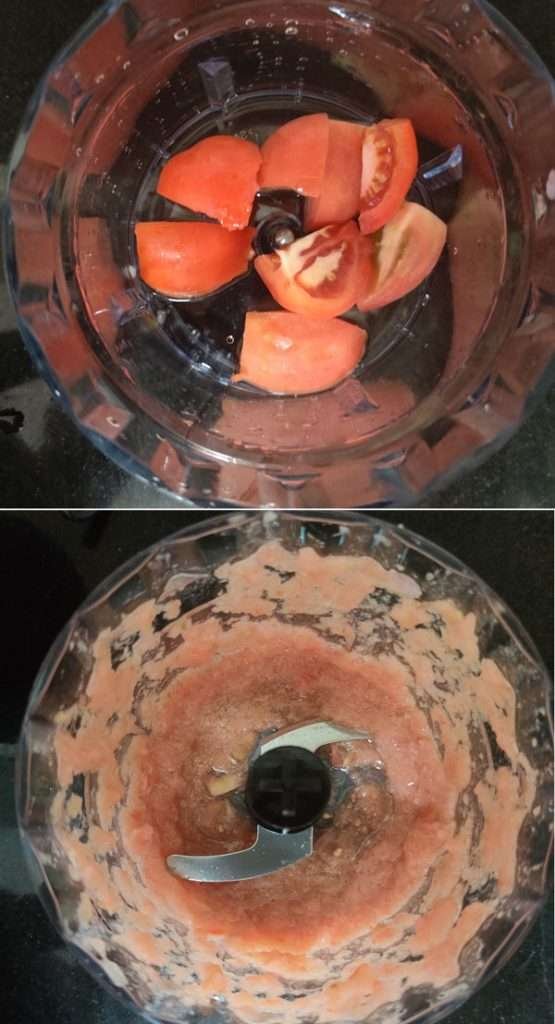 Often you may avoid using a food processor for chopping on a day-to-day basis thinking of having to wash the huge bowl. But with Inalsa Inox 1000, the compact size makes it less intimidating and easy enough for daily use.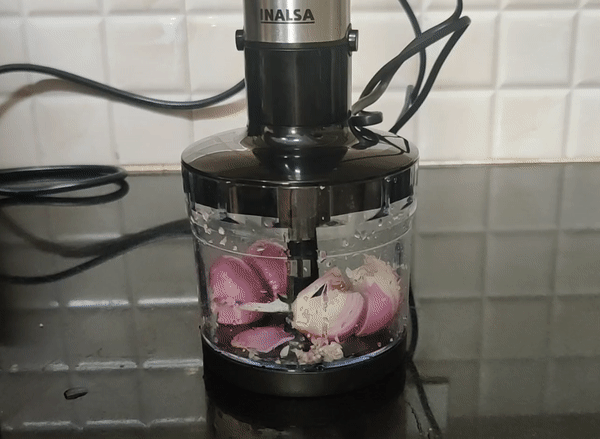 Ease of Use and Cleaning
The motor head alone weighs about 650 gm and with the blending attachment, it weighs 860 gm. So, your hands may ache if you use it for more than 5 minutes at a stretch.
Changing attachments and fixing the motor head to the chopping bowl is all quite easy. The unit including the chopping bowl is easy to clean too.
Other than the weight, you can't really find any fault with the ease of using the blender.
Comparison With Other Models
Agaro Grand 1000 is a model that is pretty similar to Inalsa Inox 1000 with similar attachments. iBell too sells a similar model. But along with the whisk and blending attachment, you get a mixer too, making it a much more versatile option than Inalsa Inox 1000.
In comparison with models like Kent 16044, though Inalsa has a higher wattage, their performance is almost at par.
Conclusion
With versatile functions, compact design and good performance, Inalsa Inox 1000 is a suitable option for those who need whisking, chopping and blending appliance clubbed into one. Priced at above Rs.2000, it is definitely more expensive than usual blenders, but given the multifunctionality, it is well worth it.
Also, it is one of the few options where manufacturers claim the unit to be suitable for commercial use. Usually, most manufacturers state in the warranty card that using it in a commercial setup will void the warranty.
Was this post helpful?
Let us know if you liked the post. That's the only way we can improve.