"Why do you need to buy a smoothie blender when you have a mixer grinder at home?"
This might be a question looming in your mind when thinking about whether to buy a smoothie blender or not. And, yes, we do have an answer for that and more! What are the advantages of having a blender vs a mixer grinder, how do they differ in terms of functionality, design, noise level and other aspects? Let us explore in detail.
Functionality
750-watt mixer grinders are common in Indian kitchens. That is why we have compared the performance of a 750-watt mixer grinder to a high-performance blender. As you will see below, blenders have an advantage over mixer grinders when it comes to making smoothies and spice powders & masala in small quantities. The only exception however is Sujata Dynamix, which can give tough competition to even the best blenders.
Smoothies
The main functionality of a blender is making smoothies. A high-performance blender with 900+ watt motor would be able to make smoothies with practically any ingredient in a flash. Be it nuts or leafy vegetables, a blender will be able to pulverize them into a fine consistency without leaving any unprocessed chunks in the smoothie. A medium-performance blender with a 400-600 watt motor however will not be able to process tough ingredients like nuts or leafy vegetables into a smooth consistency. It would have a grainy texture. But, it can blend softer ingredients like musk melon, banana, mangoes, apples etc into a smooth consistency without any chunks.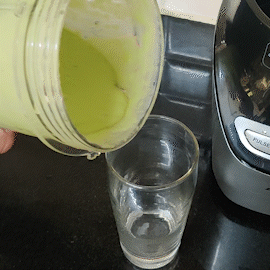 When making smoothies in a mixer grinder, you often find small pieces of fruits and nuts left at the bottom of the mixer grinder which are not blended properly. This happens not just with nuts, but also with softer ingredients like bananas and apples. Even when making smoothies with leafy vegetables, the texture is coarse with sometimes unprocessed leaves left behind. This never happens with a blender. And that is why you need a blender if you are serious about having smoothies on a daily basis.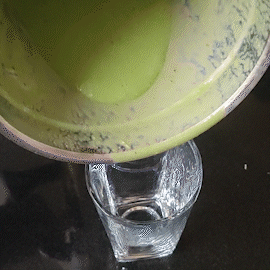 Spice Powders
To cater to Indian cooking needs, most smoothie blenders come with a milling blade for making spice powders. Even if it doesn't have a milling blade, the extraction blade is capable of dry grinding spices. But then, that is something even a mixer grinder is capable of doing. So, does a blender have an edge over a mixer grinder?
Well, partially. If you plan to grind say 50 gm or more of spices in a go, a blender doesn't give any advantage over a mixer grinder. In fact, if you have a 900-watt mixer grinder like Sujata Dynamix, it may be able to do a better job than a blender.
But, if you need to blend a small quantity of masala just for a curry or a marinade for a small quantity of fish, meat or vegetables, you will find that a blender does a much better job at grinding the ingredients to a finer consistency. A mixer grinder jar, on the other hand, needs to be filled at least to 1/3rd level ( or 1/2 in certain models) to grind to a smooth consistency. This applies not just to dry spices, but also to ginger-garlic paste and other masalas. The exceptions we found here are Philips HL7756 and Sujata Dynamix, both of which have narrow and tall chutney jars capable of blending even small quantities of ginger garlic paste into a fine consistency.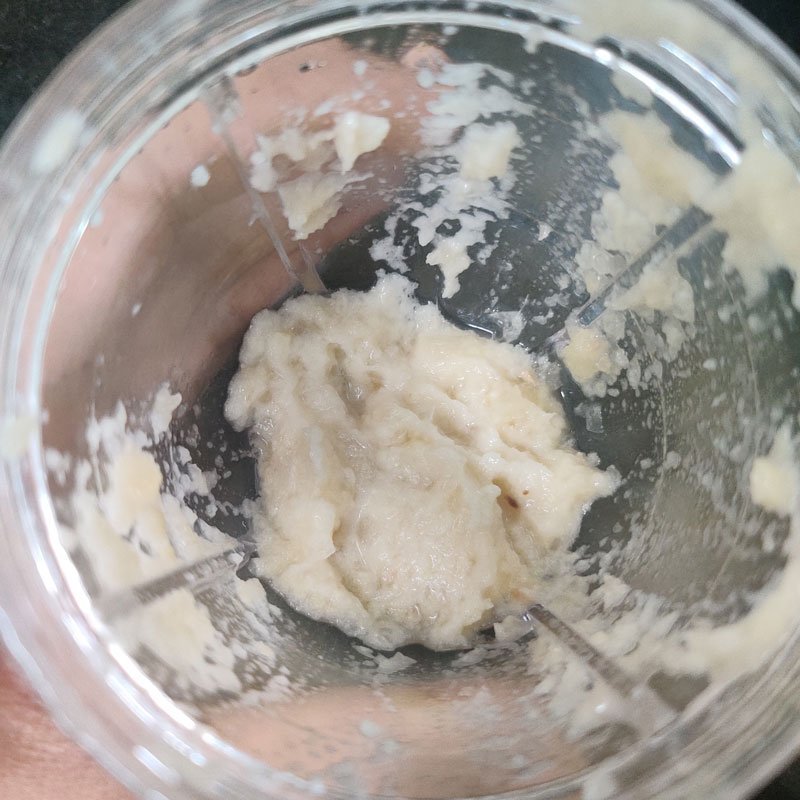 That being said, a drawback of grinding spices in a blender is that it discolours the jars quickly. If you make garam masala powder in a blender, the polycarbonate jar gets cloudy and permanently discoloured. This, however, doesn't happen with mixer grinders that have stainless steel jars and plastic lids.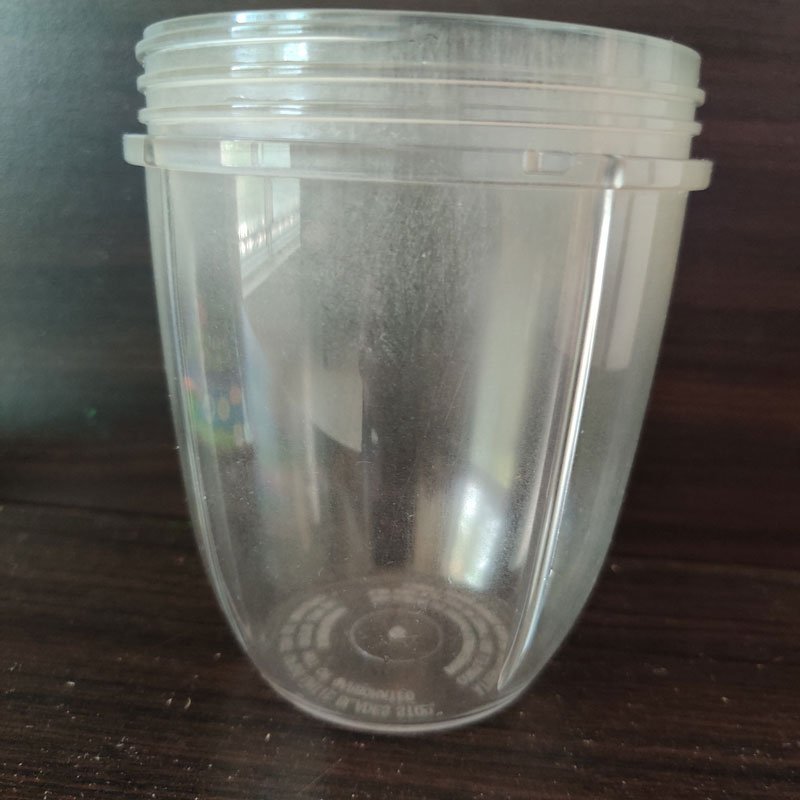 Idli/Dosa Batter
Most high-performance blenders with 900 watt+ motors will be able to blend rice and urad soaked for 4-5 hours into a smooth consistency in a minute. However, with certain models, like Agaro Marvel, for example, we had to run it for 2 minutes to grind it to a smooth consistency. In such cases, you have to give the unit a break after 1 minute of use and then restart it again.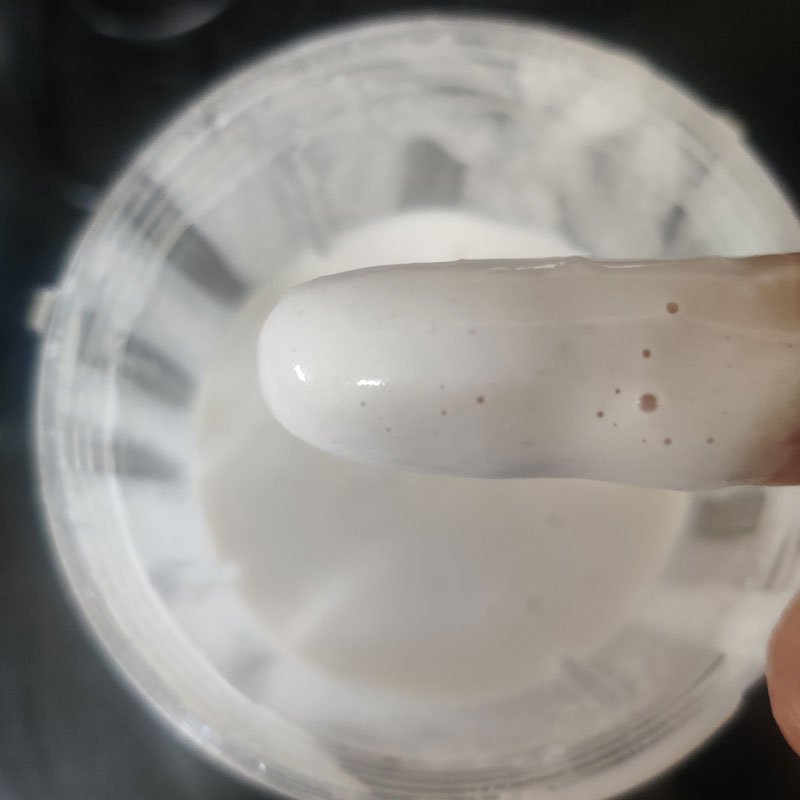 Also, most blenders come with jars that have a loadable capacity of less than a litre. So you won't be able to grind batter for a family of 4 at a go. Of course, there are full-sized blenders like NutriBullet NBC-1209SL which has a 1.8-litre jar. But, they cost about 2-3 times a high-quality mixer grinder.
A mixer grinder with a 750+ watt motor can easily grind batter for 4-6 people in a minute. So, when it comes to making batter, mixer grinders have a clear advantage.
Related reading: Best Hand Blenders In India
Run Time
The main advantage of the mixer grinder is the long run time. Most mixer grinders can run for up to 5 minutes continuously after which it needs a 2-minute break. This way, it can be run for 30 minutes before needing a 45-minute rest time.
Blenders however do not have such a long run time. They can run for only a minute before needing a break. Many models have an in-built cut-off mechanism which switches off the device after 1 minute of run time.
This can be a disadvantage when you need to run the blender for making smoothies or blending other ingredients in huge quantities for a party or a large get-together.
You may also like: Best Juicer Mixer Grinders In India
Design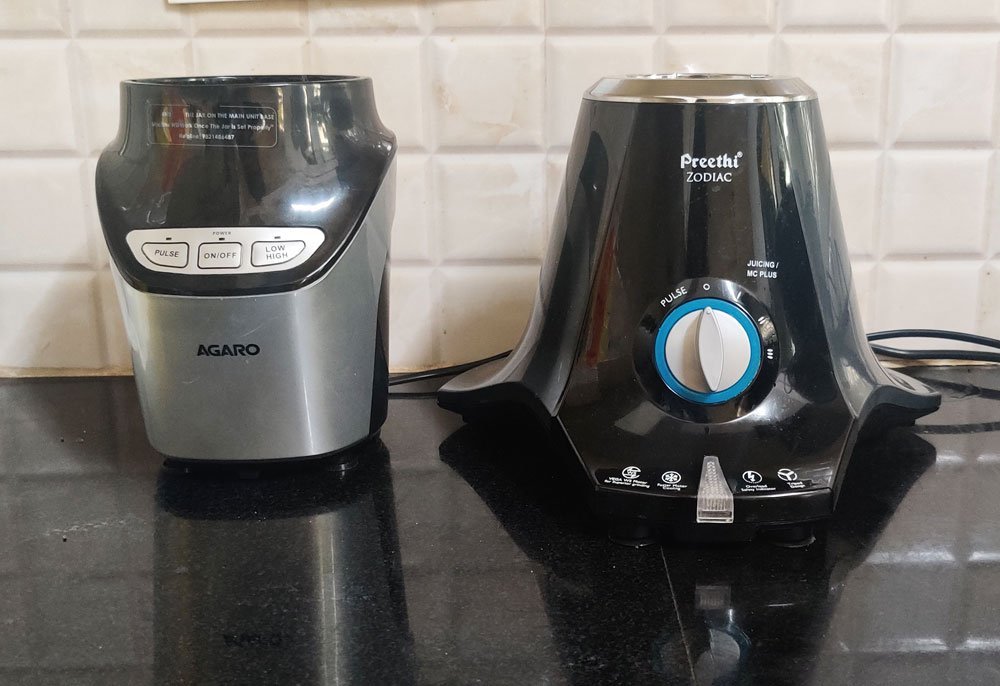 A mixer grinder generally comes with a motor housing and 3-5 jars depending on the model. The extra jars are usually a juicer jar or a food processor jar or both together. The three main jars have 400-500ml, 1 litre and 1.5-litre capacities.
A smoothie blender, on the other hand, comes with 2-5 jars that have 300 ml to 1.2-litre capacity. Even though the large jar has a 1.2-litre gross capacity, its net capacity would be way less. And 1.2-litre cups are an exception rather than the norm. Generally, the large cups have just around 700-900 ml capacity. So, unless you have a full-sized blender, you won't be able to blend ingredients in large quantities.
That being said, an advantage of having a blender is that it is compact. The motor housing takes minimal space, thus making it an apt solution for those who have a space-constrained kitchen.
You may also like our article on Best Food Processors in India
Jars
The jars of a mixer grinder are made of stainless steel with polycarbonate or plastic lid. Blenders however have polycarbonate or Tritan cups. They are usually unbreakable. But, when it comes to overall durability, mixer grinder jars fare better. In fact, brands like Nutribullet recommends changing the cups every 6 months.
Also, as mentioned earlier, blender cups get stained easily when making spice powders, which doesn't happen to mixer grinder jars. Further, blender cups have lower capacity compared to mixer grinders too.
Blades
All blenders have an extraction blade that does a thorough job of blending various ingredients into a fine consistency. Some of the options come with a milling blade in addition, which can be useful for grinding ingredients.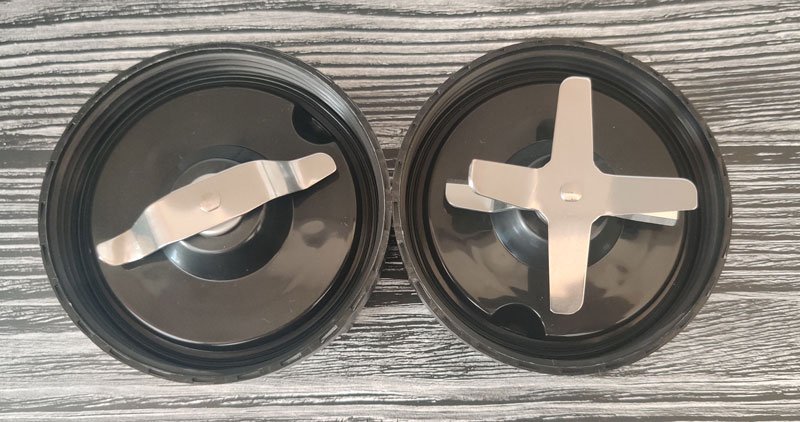 Mixer grinders on the other hand have different blade designs depending on the jar and the brand. The chutney jar blade is different from what you see in a dry grinding and wet grinding jar.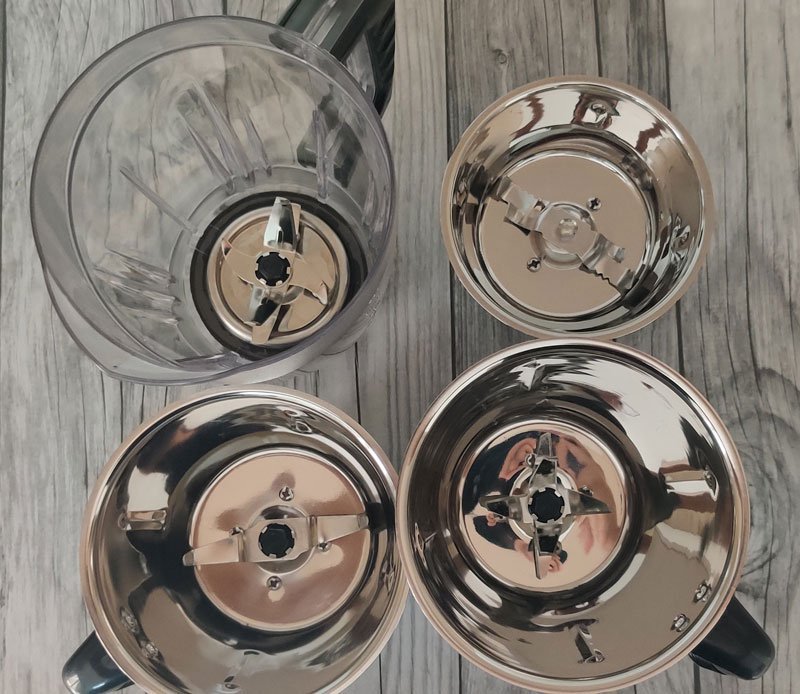 Noise Level
Mixer grinders are generally a noisy appliances. Irrespective of the brand and wattage, they make around 90-100 dB noise. A high-performance blender with 900+watt power makes similarly high noise. But ones with 400-600 watts motor make 75-85 dB noise, which is considerably lower.
Ease of Operation
Mixer grinders are easy and straightforward to use. They have a knob or buttons to adjust the speed and a pulse button.
Depending on the brand, blenders can be easy or difficult to operate. Some models do not have an on/off switch. Instead, when you push the jar into the motor housing and rotate it, it starts running. This could be a bit intimidating initially. But, there are certain brands like Balzano, Agaro etc that have an on/off switch, a pulse button and a blend button. These models are usually much easier to use.
It is easier to make sticky food like peanut butter in a mixer grinder as you can easily scrape down the peanuts towards the mixie jar. In blenders, you need to scrape it inside the cup and then, it may not necessarily fall down easily on the blades for getting properly processed.
Related reading: How To Clean Bullet Blender?
Can a High Power Blender Replace A Mixer Grinder?
A full-sized blender can easily replace a mixer grinder as it can take care of everything that a mixer grinder can do. Personal-sized blenders however are smaller in size. So, you may not be able to grind idli and dosa batter, churn butter or blend anything in a large quantity. But, if you have a wet grinder, then you could opt for a high-powered blender instead of buying a mixer grinder.
Being a compact unit, blenders are a great choice for bachelors, small families and even nuclear families who have a wet grinder.
Further reading: Best Mixer Grinders In India
Best Smoothie Blenders In India
Mixer Grinders We Recommend
Blenders We Recommend
Was this post helpful?
Let us know if you liked the post. That's the only way we can improve.