Butterfly is one of the pioneer kitchen appliance manufacturers in India. They sell mixer grinders in a variety of price ranges. The Butter Jet Elite is one of their budget-friendly options that come with 4 jars and a 750-watt motor.
To be honest, we did not expect much from a mixer grinder priced at just around Rs. 3000. But, we were pleasantly surprised. Its performance was better than what we expected. Let us delve further and find out why we rate it as one of the best budget-friendly mixer grinders in India.
Pros
Excellent grinding performance
Budget-friendly pricing
Compact footprint
Cons
Stainless steel jars are thin
Needs to be handled carefully, or else durability may get affected.
Jars
The mixer grinder comes with 4 jars. They are-
400 ml chutney jar
1 litre multipurpose jar
1.5 litre wet grinding jar.
1.5 litre juicer jar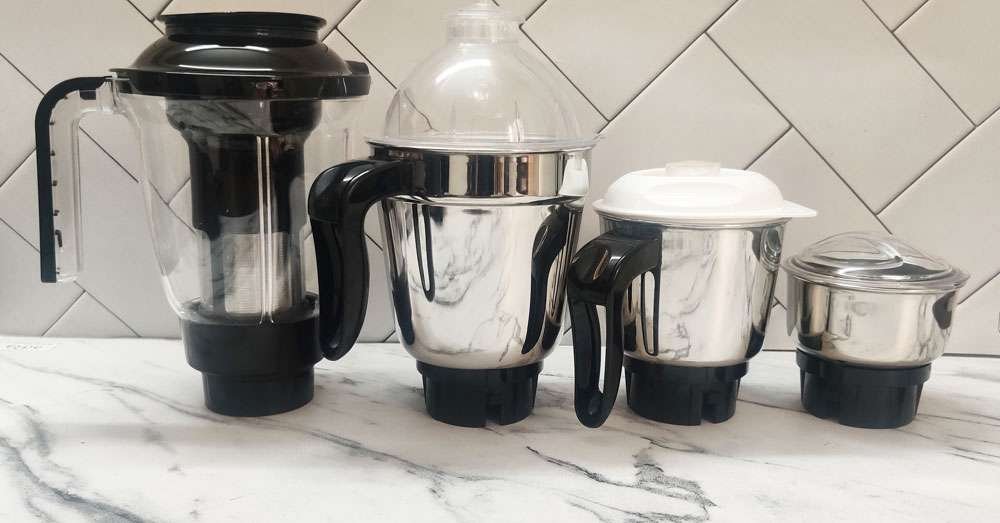 The product description on Amazon says the wet grinding jar measures 1 litre. But, when we measured the volume, we found that it was close to 1.5 litres. Even the product manual doesn't mention the volume of the jars. Please note that the above-mentioned are gross capacities. The net capacity would be just around half.
The main jars are made of stainless steel. But, they are comparatively thin. Puncture marks from fixing the jar lock can be seen inside the jars. The juicer jar is made of polycarbonate.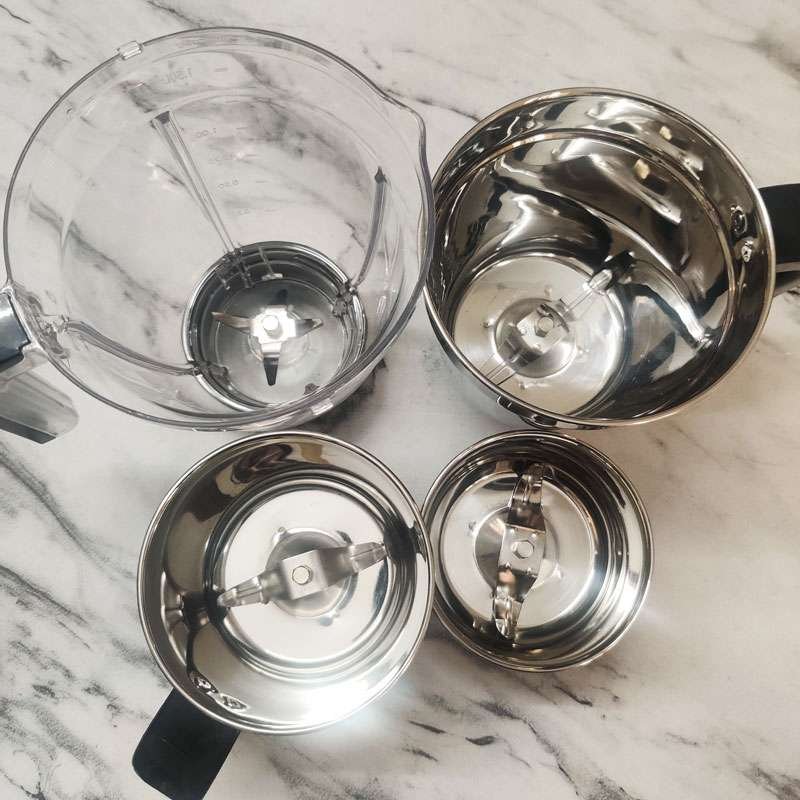 The chutney jar and wet grinding jar have polypropylene lids, while the 1-liter jar has a plastic lid. This plastic jar doesn't have a gasket. Instead, the edges are ribbed to provide sufficient grip to hold it in place. The Philips HL7756 too has a similar lid for its medium-sized jar.
Owing to the thin construction, there is a high chance of the jars getting dents if dropped. Just like other mixer grinders, you need to hold the lid in place while it is running, else, it may come off. A few user reviews suggest that the rubber gasket becomes loose after a while. Hence, you need to be sure you hold it in place.
Motor Housing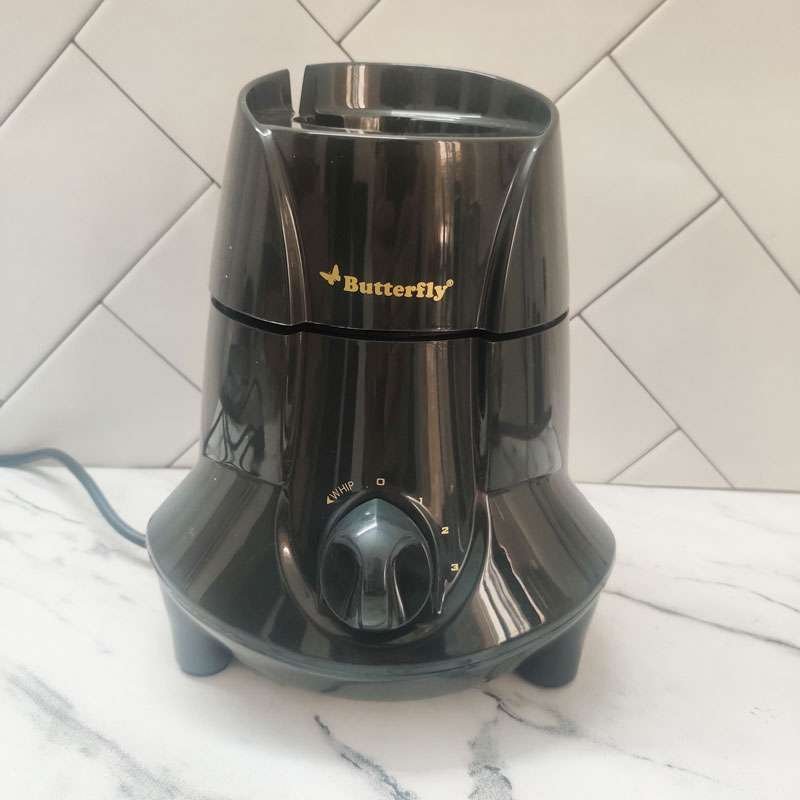 The mixer grinder comes with a 750-watt motor. The motor housing is quite compact. It has vacuum suction feet and an overload protection switch. Using the knob, you can run the mixer grinder at three speeds and by turning the knob to left, you can use the pulse function.
The knob design is not really ergonomic. You may find it a bit difficult to turn with wet hands. Some of the user reviews also say that the knob comes off within a few months of operation.
Grinding Performance
As mentioned, the mixer grinder comes with a 750-watt motor. Its jars are well-designed. And, as a result, you are assured of superior grinding performance.
First, we made dosa batter using the large wet grinding jar. We ground urad and rice separately. Options like Prestige Iris takes more than a minute and grinds rice to a coarse consistency. But, Butterfly Elite takes lesser time and grinds in a finer consistency.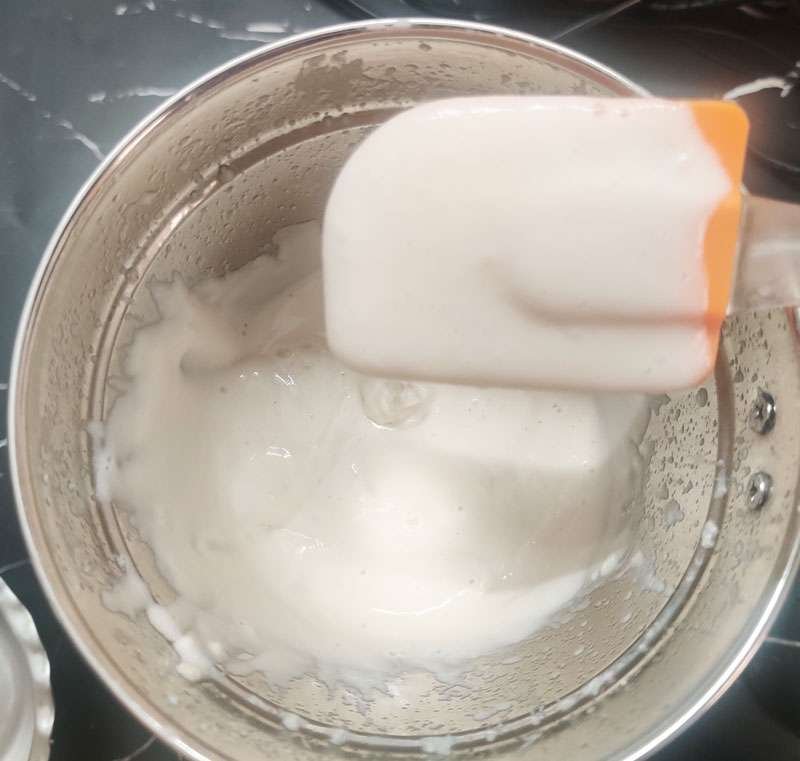 In just about 45 seconds, the mixer grinder was able to grind urad and rice separately into a fine consistency.
Similarly, using the chutney jar, we were able to make coconut chutney too quickly. The coconut, ginger, onion and chilly were all finely ground without any chunks in them. So was coriander chutney. In Prestige Iris, there were a few stems of coriander as it is in the chutney. But, Butterfly Elite did a neat job here too.
The dry grinding performance of the jar is also satisfactory. We tried making garam masala powder using whole spices and within a minute, it was able to make a fine powder. After sieving, just a tablespoon of coarse residue was left over. As you can see in the image, even the coarse bits were quite in the acceptable range.
But, when we tried making a small quantity of ginger-garlic paste in the chutney jar, we were disappointed. As there is a small gap between the blade and the bottom of the jar, sometimes pieces of garlic and ginger stay there without getting grounded. Though we repeatedly tried pushing down the ingredients stuck on the jar wall to the blade, the results were the same. Finally, adding 2-3 tablespoons of water helped grind it to a finer consistency.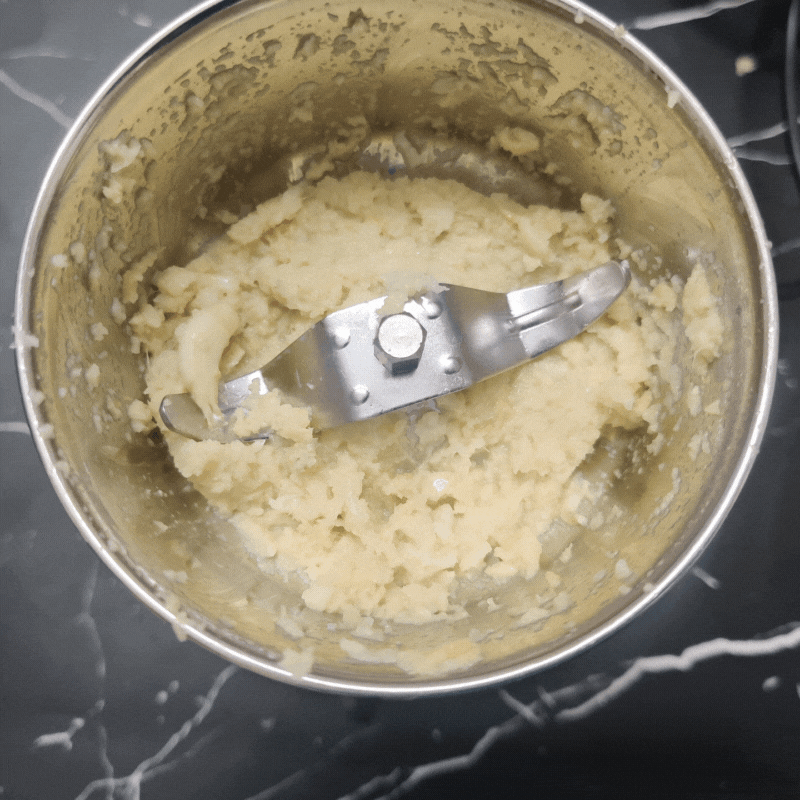 Overall, the mixer grinder does an absolutely wonderful job, especially considering its budget-friendly pricing.
Juicing Performance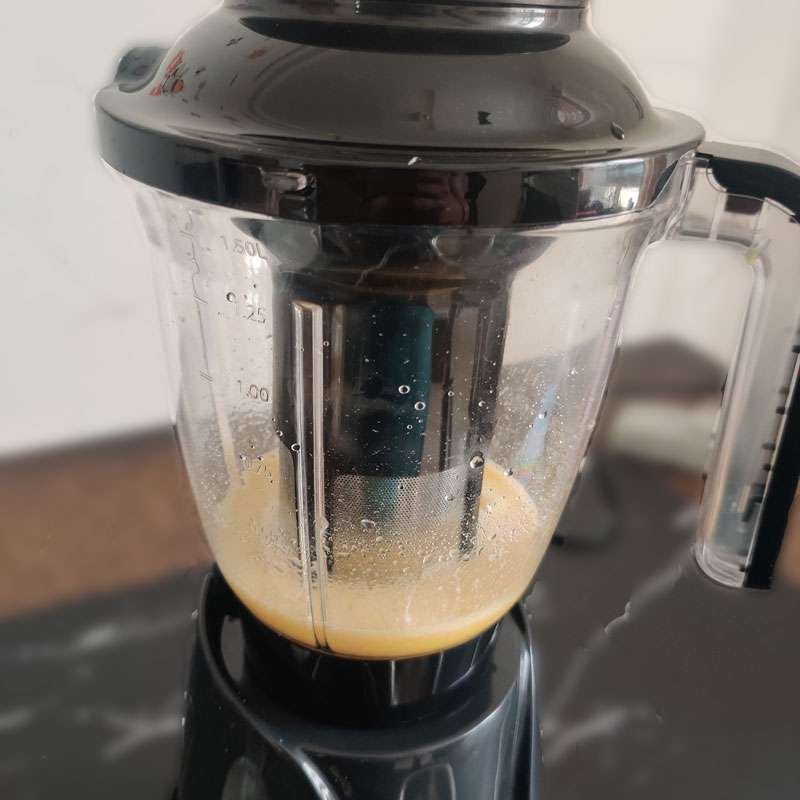 The juicer jar of Butterfly Jet Elite can be used for blending too. The jar design is superior to what we find in other budget-friendly mixer grinders. It has a lid with a pusher so you can feed fruit and vegetable pieces while the mixer grinder is running. Prestige Iris and even Preethi Blue Leaf Diamond, which costs a lot more, don't have such a design. In fact, this design is found only in higher-end models like Preethi Zodiac.
That being said, this design did not prove to be that helpful in improving the juice yield. We made orange juice using 211 gm of orange and got just 96 gm of juice from it. Upon squeezing the pulp, we were able to obtain around 46 gm of juice. Obviously, the design of not just Butterfly, but all juicer jars are flawed to the extend you will never use it twice.
You could rather save Rs.200 and buy Butterfly Jet Elite which comes with just the 3 main jars.
Noise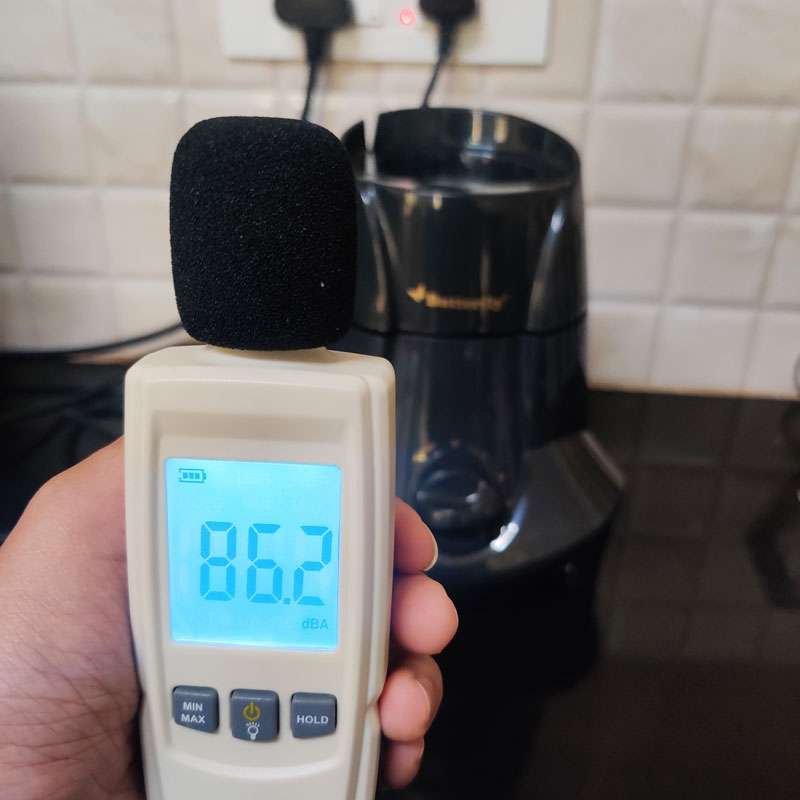 The mixer grinder makes around 82-87 dB noise. Comparatively, it is not as loud as Prestige Iris and Philips HL7756 which come in a similar price range. That being said, do not expect it to be silent. It is just that the mixer grinder is not as noisy as other options.
Safety
The mixer grinder has basic safety features like a shock-proof ABS body, 3 pin plug, vacuum suction feet and an overload protection switch.
The jars come with lids that have gaskets to hold them in place. Even so, the manufacturers suggest that you keep your hand on the lid while running it. Else, the lid may fly off due to the pressure developed inside the jar.
Ease of Cleaning
The mixer grinder jar designs are basic. There is nothing dramatically different about it to make cleaning easier or more difficult than other regular mixer grinders. You may notice that sometimes food gets stuck in the screw that holds the jar handles in place. So, you may have to be careful while cleaning this area.
The manufacturer recommends adding a few drops of dishwashing liquid and filling the jar to half its capacity and running it for a minute. This helps remove any food residue beneath the blades.
Durability & Aftersales Service
The mixer grinder offers fairly good performance. But, the jars are thin. Considering the price, you may justifiably doubt the durability of the appliance. Close to 3% of the reviews on Amazon say that it stops working abruptly within about 3 months to a year. Considering that it is a budget-friendly appliance, you may want to use it just for basic grinding chores and not for any heavy-duty grinding.
The aftersales service is also not prompt enough at resolving these complaints.
Flaws, But Not Deal Breakers
One of the main flaws we felt was in the design of the chutney jar blades. Had the blades been a bit closer to the bottom of the jar, its performance would have been notches better.
Yet another flaw, though not personally observed, is the durability of the mixer grinder. From the reviews, we understand that many mixer grinders break down within a year. To reduce this possibility, it is recommended that you take sufficient care not to overload or grind any hard ingredients in it. You should also dry off the jars immediately after use to prevent any rusting under the blades.
Comparison With Other Models
Butterfly Jet Elite has superior grinding performance compared to Prestige Iris Plus which comes at a similar price range. It is as good as Philips HL7756 which comes at a higher price tag. But then, Philips has slightly better built-quality.
Butterfly Jet Elite is also available in a 3 jar configuration. It is highly advisable you buy that, as the juicer jar doesn't really have a good juice yield. It is also available in a 5 jar configuration. This model is rather interesting as the small jar can even grind a few grams of spices, ginger, garlic, etc.
Conclusion
Overall, Butterfly Jet Elite is an apt choice for those who are looking for a budget-friendly mixer grinder. It offers superior grinding performance compared to other mixer grinders in a similar price range. However, you may have to take sufficient care to ensure its durability. Even though it can grind tough spices like garam masala, it is advised that you avoid heavy-duty grinding and use it for just regular grinding chores.
Was this post helpful?
Let us know if you liked the post. That's the only way we can improve.