Wonderchef Nutriblender is an affordable option for those who need a small blender for making smoothies and small grinding chores. In this review, we take a look at its design, capacity, blending and grinding performance, noise levels and other aspects so that you can be sure it matches your needs before buying it.
Pros
Budget-friendly pricing
Apt for blending soft ingredients
Good dry grinding performance
Cons
Not apt for grinding batter or any heavy-duty chores.
Jar size is small
Ideal for: bachelors who need a small blender for coconut, masala, and doing minor grinding chores. Also a good option for new parents for blending baby food. As it is compact, you can carry it around on travels too. It is also a good choice for powdering small quantities of spices.
Design
Wonderchef Nutriblend is the most compact option among the ones we have tried. It takes minimal space on your countertop, thus making it an ideal option for those with a small kitchen. The blender is available in 5 colour options- black, white, purple, red and champagne. So, you can opt for the one that matches your kitchen's ambiance.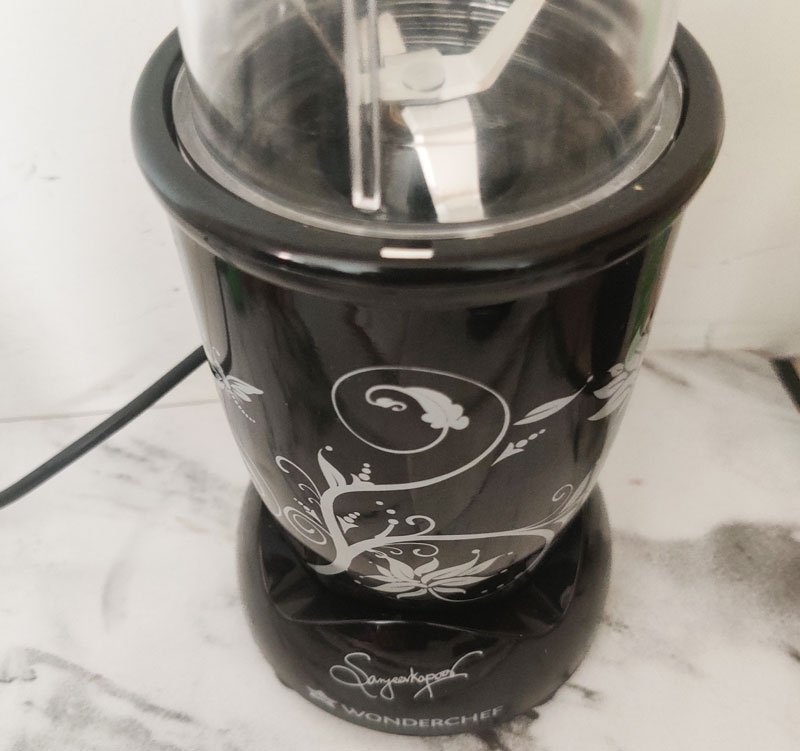 Just like Nutribullet PRO, it doesn't have knobs or buttons for on/off or blending. You just need to insert the cup into the base and rotate it and it starts running.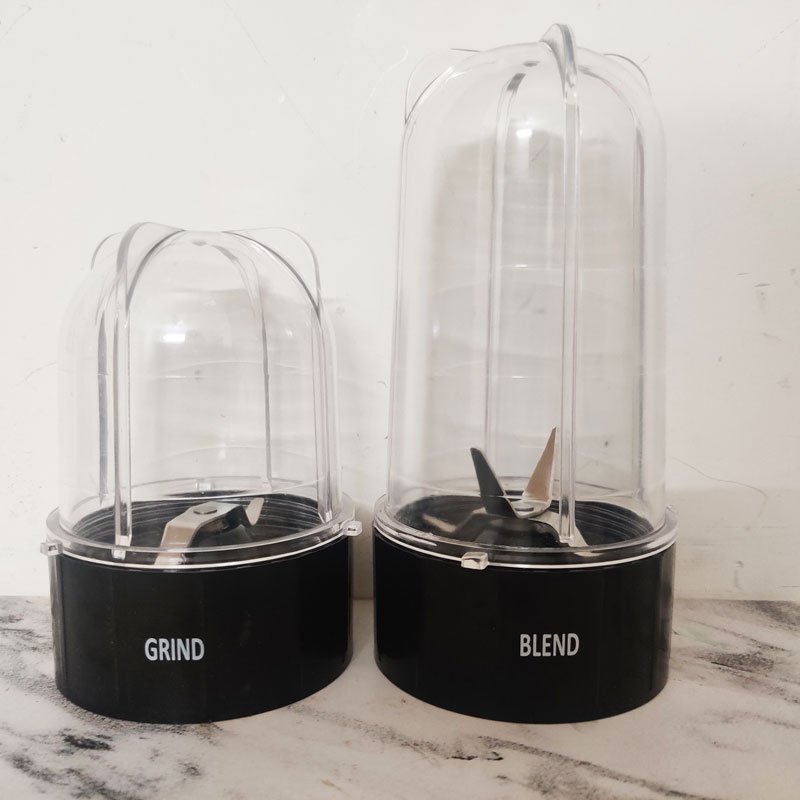 You get two cups with the blender. They measure 300 ml and 500 ml. The manual mentions the maximum loading capacity as 200 gm and 300 gm respectively. For blending, the maximum capacity is 350 ml. But, unlike other options, there is no maximum mark or any sort of measurement mark on the cups.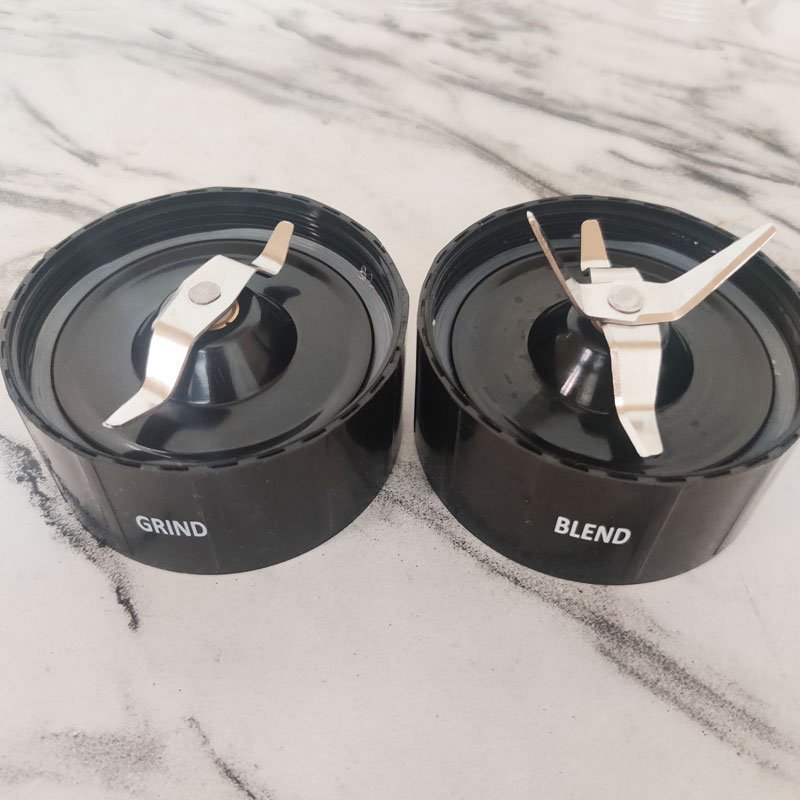 The blender comes with 2 blades- one for grinding and the other for extraction. The grinding blade can be used for making chutney, dry grinding spices, making ginger-garlic paste etc. The extraction blade is suitable for making smoothies. The manual forbids using the blending jar with the tall cup for dry grinding, grating, chopping and other functions.
Along with the blender, you get two lids. The seasoning lid has perforations and you can use it to sprinkle spices or any other dry ingredient that you have powdered in the blender. The next is a resealable lid which makes the cup airtight. This is suitable to take smoothies or baby food on the go. But it has a washer to make it leak-proof and it comes off the lid quickly. So, there is a high chance of misplacing it.
Compared to Cookwell Bullet Mixer Grinder, you get lesser cups and lids with Wonderchef. But the built quality of Wonderchef seems slightly better.
Wonderchef Nutriblend is also available in another variant where it has a larger 750ml jar and a chopper which makes it a much more versatile option to consider.
Related reading: Best Smoothie Blenders In India
Blending Performance
Wonderchef Nutriblend comes with a 400-watt motor. The manufacturers claim that it has an RPM of 22000 cycles without load. But, when you load the cups with ingredients, the blades rotate at a lower speed as it has a low-powered motor.
To test the blending performance of Wonderchef, we tried making two types of smoothies. One with spinach and the other with dry fruits. As the capacity of the cups is low, we tried making just 1 glass of smoothie each.
For making a dry fruit shake, we used 10 gm each of almonds and cashew and banana and milk. This too we blended for a minute. The results were not the best out there. There were pieces of nuts and banana left over after blending the shake. The texture was grainy too.
For the green smoothie, we used spinach, frozen banana, apple, ice and coconut milk. We blended it in the 500 ml cup for a minute. The texture of the smoothie was grainy as expected.
Overall, the blender seems to be apt for only soft fruits like bananas, mangoes etc and is not the best option if you want to add nuts or leafy vegetables to your smoothie.
Related reading: Best Mixer Grinders In India
Grinding Performance
The Wonderchef Nutriblend comes with a dedicated grinding blade. This is supposed to be used for grinding masala, ginger garlic paste, chutney etc.
We tried grinding 20 gm of ginger and garlic, which is sufficient for a marinade. We made two batches, one with the grinding blade and the other using the extraction blade. We found that the paste made with the extraction blade was smoother with lesser chunks than with the grinding blade. Overall, the grinding efficiency is fair. But if you have a Sujata Dynamix or a Philips HL7756 with a narrow, deep chutney jar, then they would do a pretty decent job grinding ginger-garlic paste to a fine consistency.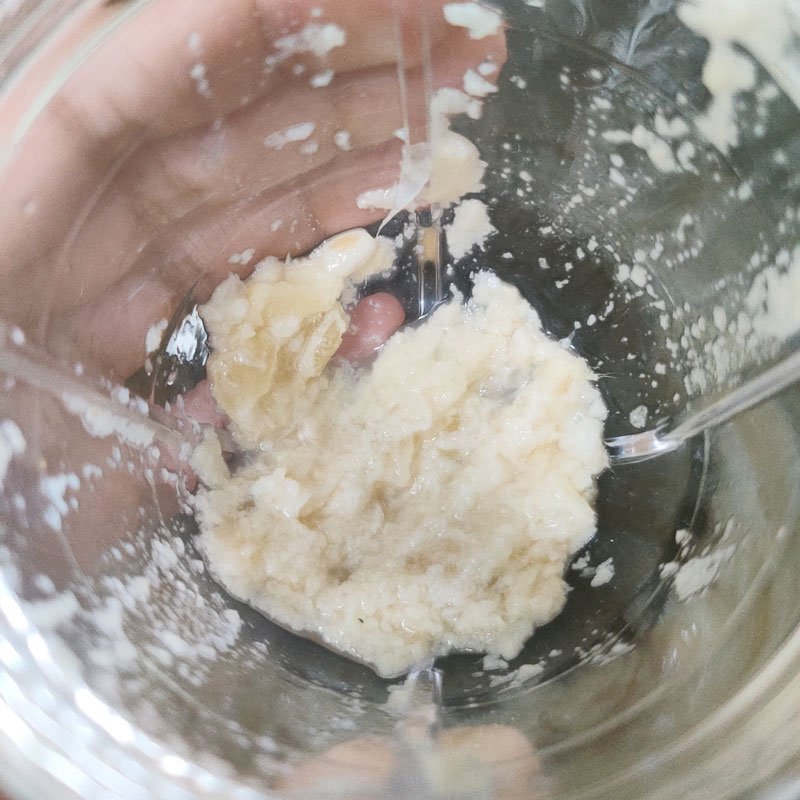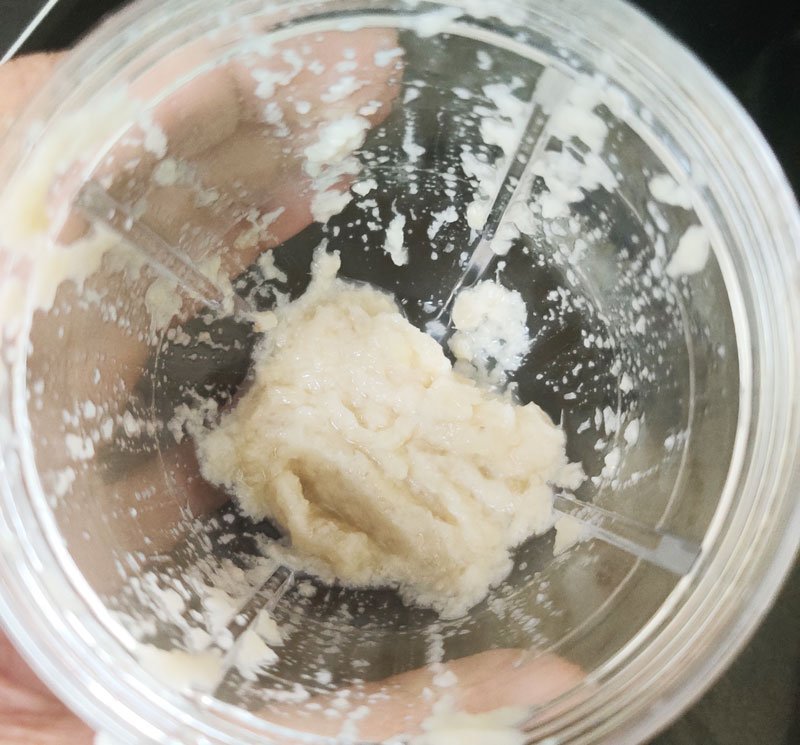 Then we tried grinding 10 gm of garam masala powder using the grinding blade. In a mixer grinder's chutney jar, you may not be able to grind it finely as such a small quantity. But in Wonderchef Nutriblend, we were able to grind it to a fine consistency in just about 15 seconds.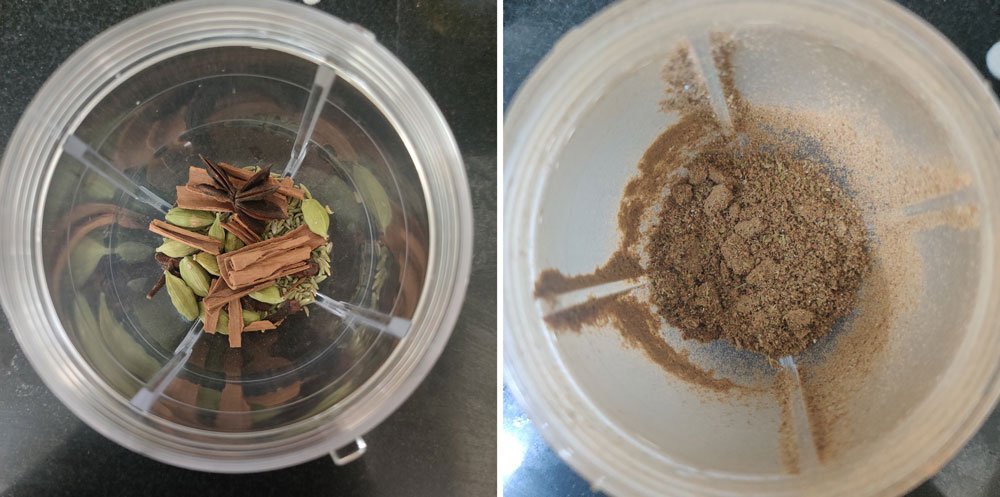 Overall, we find its dry grinding efficiency is pretty good. The blender is sufficient even for grinding 50-100 gm of spices like coriander, pepper etc.
Multiple Functionality
To check how well the blender can take care of other grinding chores, we tried making idli batter, chutney and mayonnaise using the blender.
The blender is absolutely not apt for making idli or dosa batter. Even after soaking the rice and urad for 5 hours, the blender wasn't able to grind them into a smooth consistency. The texture was too grainy and not suitable for use. Also, running such a heavy load causes overload on the motor, emitting a burnt smell. Overall, we wouldn't recommend using it for such heavy-duty grinding chores. That is why we did not try making peanut butter using Wonderchef Nutri blender.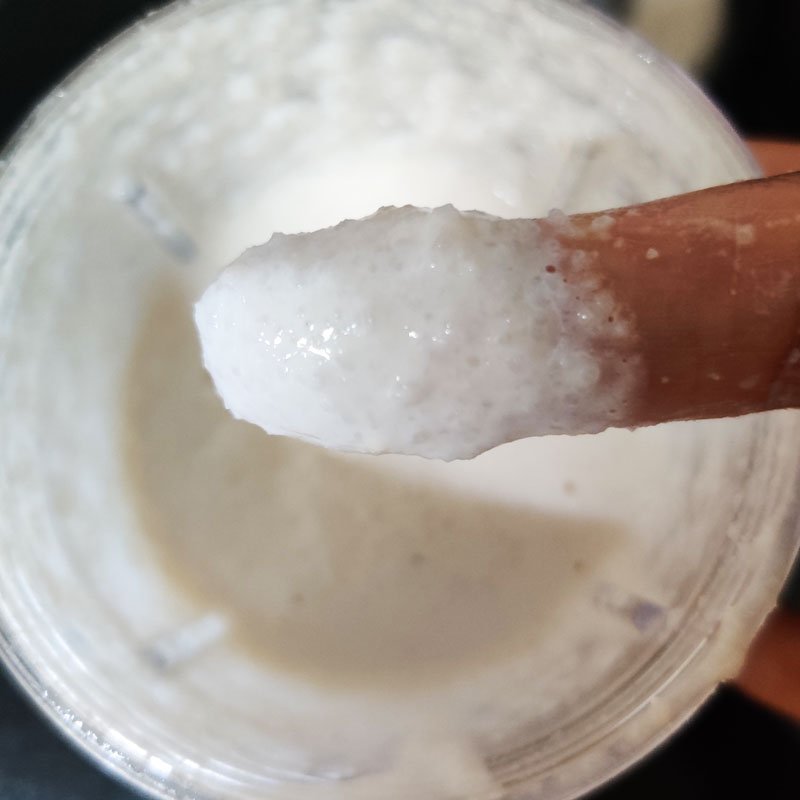 It was able to make mayonnaise without much fuss. But then, that is something you can easily do with a mixer grinder too.
Wonderchef Nutriblend was able to grind chutney too into a moderately coarse consistency in a minute. It wasn't as smooth as what you get in a mixer grinder or a high-powered blender.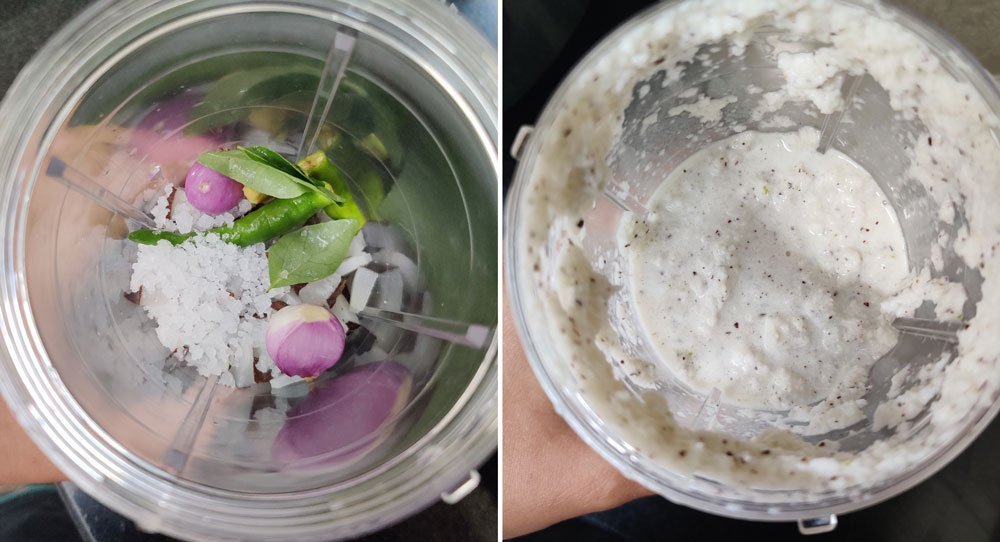 Overall, it can be a good option for bachelors who need an option for small grinding chores. But otherwise, it is not a good choice for those who already have a mixer grinder.
Noise Level
The blender is not as silent as the Cookwell Bullet mixer grinder. It makes around 85-97 dB noise during operations.
You may also like our article on Best Hand Blenders In India
Ease of Cleaning
The blender cups are fairly easy to clean. You can handwash it easily and the blade attachments too are easy to clean. The gasket in the blade attachment however is a bit loose. So, you need to fix it properly before running the blender, or else it could get damaged.
Flaws, But Not Deal Breakers
The Wonderchef Nutri blend, being a budget-friendly low-powered blender is capable of making smoothies only with soft ingredients. If you add nuts or leafy vegetables, the results won't be satisfactory. Even when grinding chutney or masala, the consistency is not as smooth as what you find in Cookwell Bullet.
The blender emits a burnt smell when you grind any tough ingredient or if you run it for close to a minute. The small jar size is also a let-down.
Aftersales Service
According to various user reviews, the aftersales service is not up to the mark. They don't seem to be quite responsive like Cookwell or Agaro in responding to queries.
Conclusion
Overall, the blender is just about average in terms of blending efficiency for making smoothies. It is good for grinding small quantities of spices and can do a decent job making chutney, mayonnaise and such light-duty grinding. It may be an apt solution for bachelors as it is budget-friendly and a compact solution for grinding coconut or masala once in a while. New parents will also find it useful for making baby food.
Was this post helpful?
Let us know if you liked the post. That's the only way we can improve.