Agaro is one of the popular brands that sell budget-friendly home and kitchen appliances. In the blenders segment, they have touched upon every category selling full-sized blenders, personal blenders and hand blenders. In this review, we take a look at the Agaro Marvel Nutriblender which has a 1000-watt motor and comes with 2 jars. Let us discuss its design, blending performance, noise level, ease of use and other aspects.
Pros
Fairly good blending and dry grinding performance.
Comparatively less noisy
Fairly compact footprint.
Cons
The 3-second pulse function is not as convenient as the regular pulse option.
Has just 2 jars.
Ideal for: Those who need a comparatively silent blender with large cups that can make smoothies, masala, mayonnaise, chutney etc. As the large cup has a 1-litre net capacity, it can be used for even making batter for 2-4 people by running it once or twice.
Design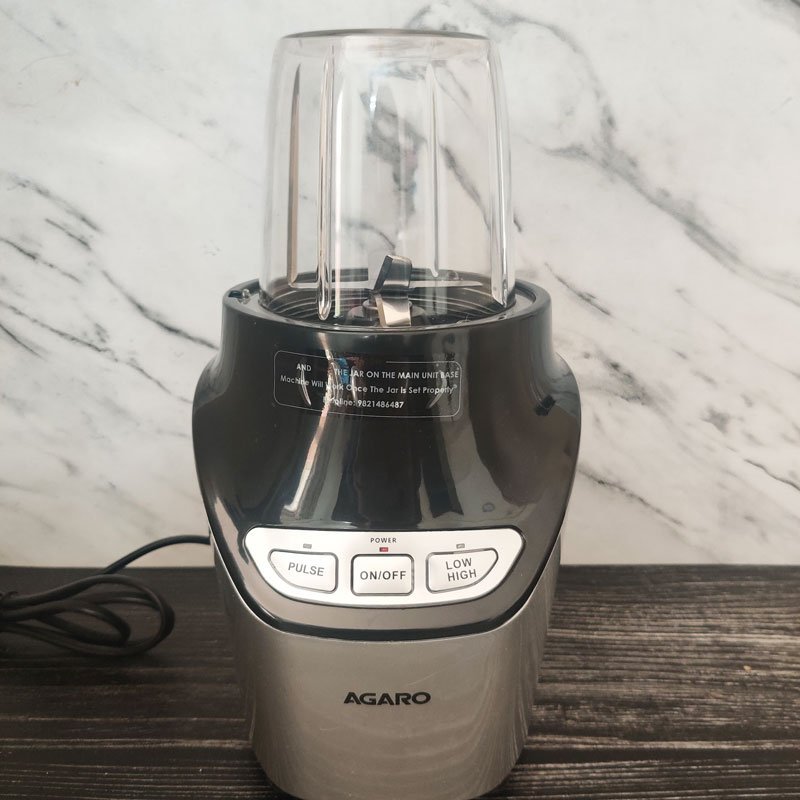 Agaro Marvel Nutriblender comes with a fairly compact footprint, taking minimal space on your countertop or inside your kitchen cabinet. Its motor base has three buttons for operations. ON/OFF, Blend and Pulse. Though compact, it is sturdy and has vacuum suction feet that prevent the base from moving around when blending.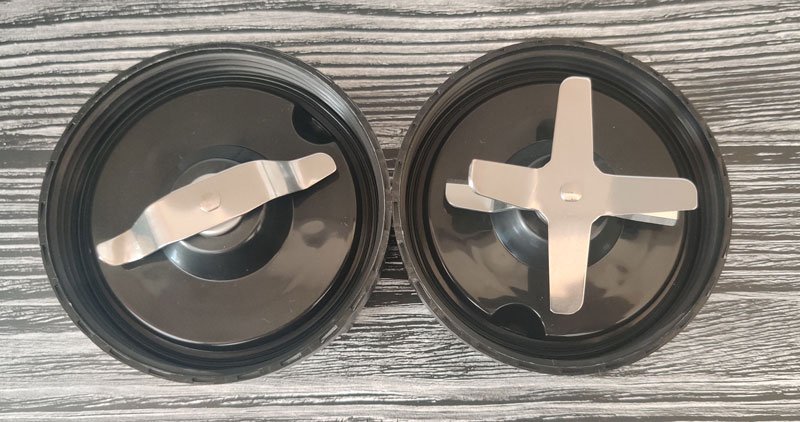 Just like Nutribullet PRO, you get 2 blades along with the unit. They are an extraction blade and a milling blade for dry grinding.
Options like Nutribullet and Balzano come with 3 jars, while Agaro gives 2 cups made of Tritan, which is an unbreakable and safe plastic. It has a gross capacity of 500 ml and 1.3 litres. But you can load to a maximum capacity of 400ml and 1 litre respectively. The maximum marking is engraved transparent and not printed. So, you may initially find it a bit difficult to find where it is.
You get two sealable lids and a lid with a spout, which makes it easy to take them on the go. All the lids, including the one with the spout, are leakproof.
Balzano and Nutribullet provide a recipe booklet for smoothies. However, with Agaro, you get just the basic instruction manual.
Related reading: Best Smoothie Blenders In India
Blending Performance
The blending performance of Agaro Marvel is above average. It has a dedicated extraction blade using which you can make smoothies, shakes, batter etc.
The blender runs on a low and a high speed, which you can choose as per your needs. It also has a pulse option. In Balzano and any other mixer grinder, the motor runs for as long as you press the pulse button. But in Agaro, the motor runs for 3 seconds upon pressing pulse. This does not give adequate control over the blending process, especially when grinding dry ingredients like peanut, coconut etc.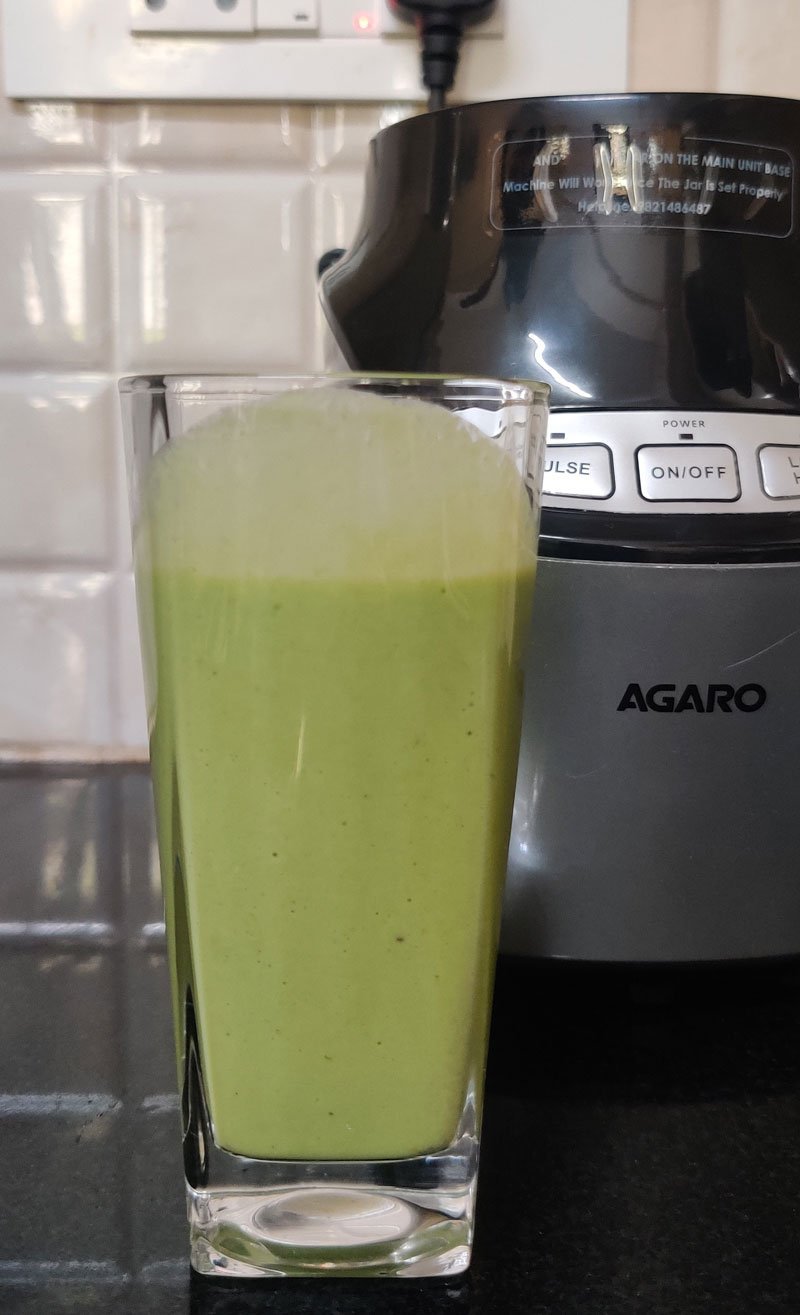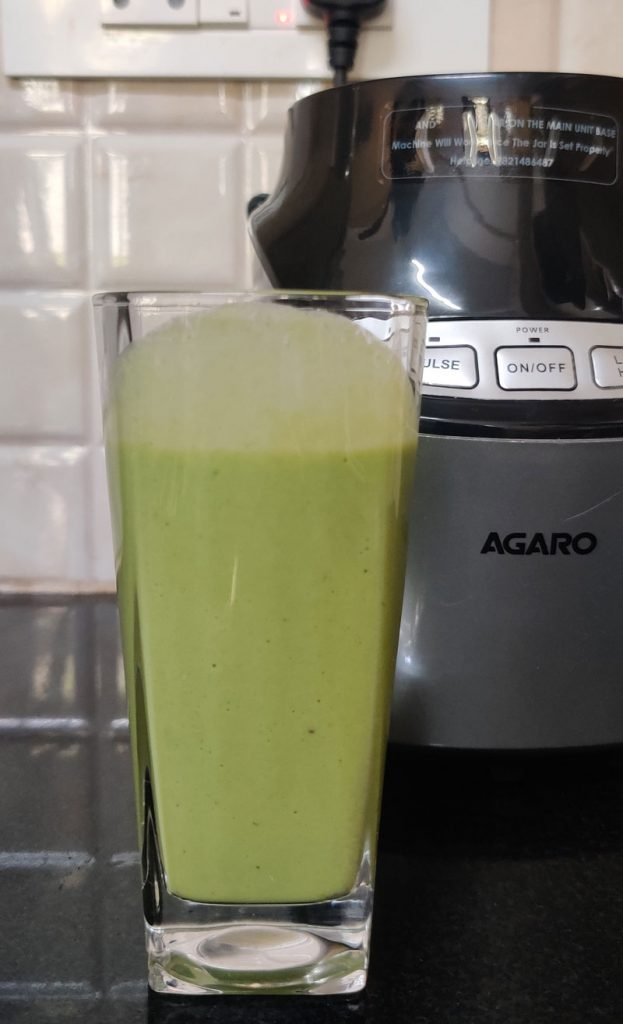 To try the blender, we first made a green smoothie with spinach, frozen banana, apple, ice and coconut milk. The blender was able to blend the smoothie into a fine consistency in about a minute. When you compare it with the smoothie made in Nutribullet PRO, it is a bit grainy in texture. However, you notice it only if you make a side-by-side comparison. On its own, without comparing with any other options, the slightly grainy texture is not quite noticeable.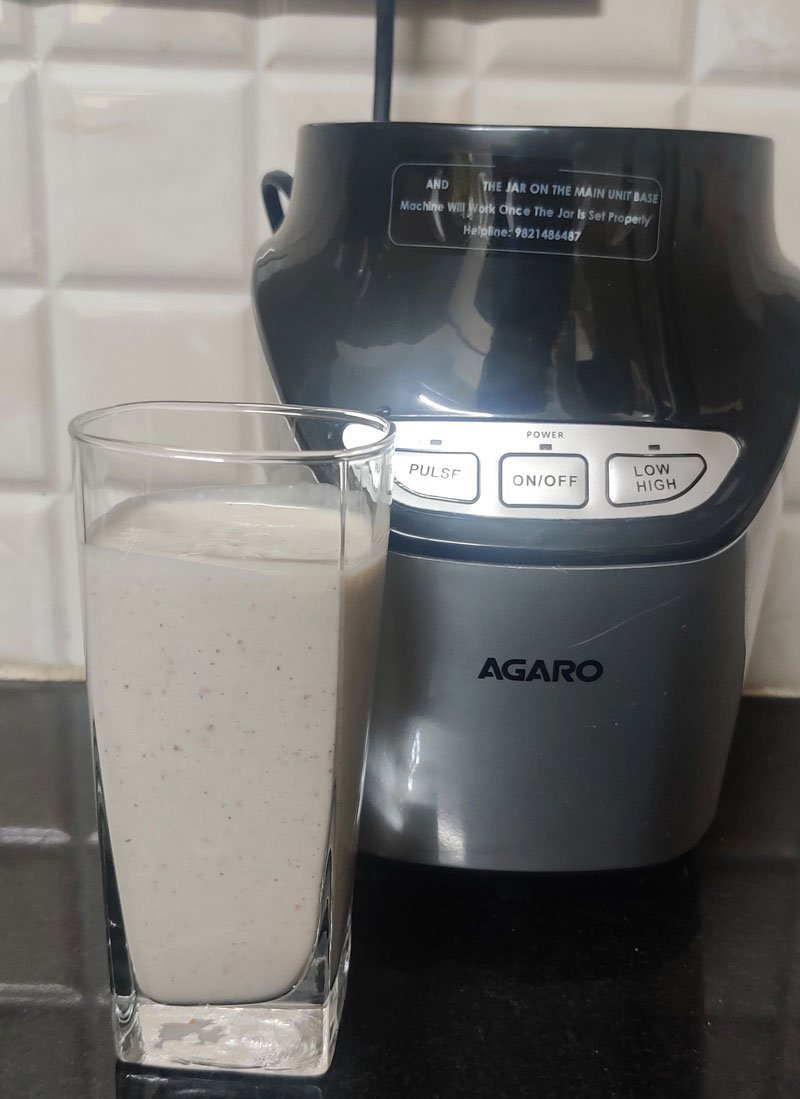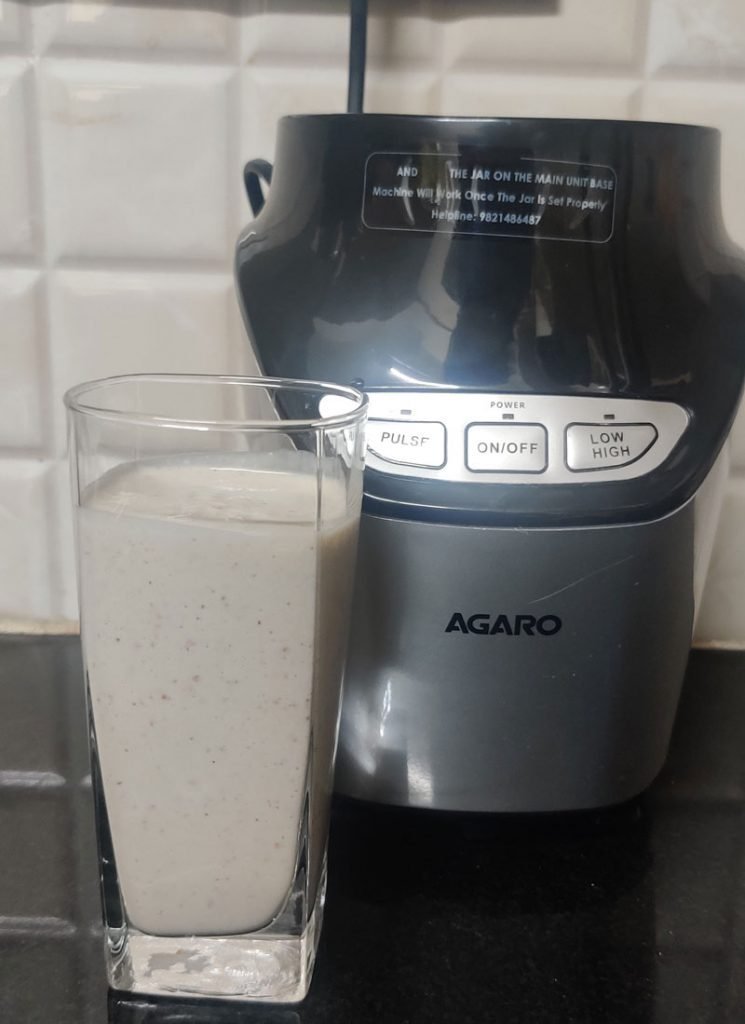 Next, we tried making a dry fruit shake with cashew, almonds, apple, banana and milk. The thick shake did not have any unprocessed pieces of nuts. But, the texture was again a bit grainy comparatively. That it did not leave any unprocessed chunks is definitely a huge positive. But, when it comes to finesse, it falls behind other top nutriblenders in the market.
Related reading: Mixer Grinder vs Blender- Similarities & Differences
Dry Grinding Performance
The dry grinding performance of the Agaro Nutriblender is fairly adequate. We tried grinding garam masala and after grinding and sieving, we obtained just 1.5 teaspoons of coarse residue. This was quite in an acceptable range. However, when you dry grind spices in plastic lids, they get permanently discoloured with a cloudy appearance.
Multiple Functionalities
The blender is fairly adequate for taking care of other regular chores. Compared to Balzano and Nutribullet, its largest cup has a higher capacity of around 1 litre, which makes it adequate even for wet grinding batter. But, you need to run it for 2 minutes with an interval in between to grind it to a smooth consistency.
As it has dual speeds, you can grind ingredients to the desired consistency without much hassle. So, if you are someone who likes having chutney in a coarse texture, the slow speed will help you attain just that. Be it blending masala or marinade, the unit does a short work of it all.
Generally, the pulse option is a helpful feature when making peanut butter as it gives you better control over the blending process. But with Agaro, the pulse function works for 3 seconds and then stops. Comparatively, it gives lesser control over the blending process. As a result, the blended mixture keeps sticking to the jar wall and you have to scrape it down 2-3 times. Also, the peanut butter is a bit crumbly and not easily spreadable.
Ease of Cleaning
The jars and the blades are easy to clean after making smoothies. But when you make something sticky like peanut butter, the cleaning becomes a hassle.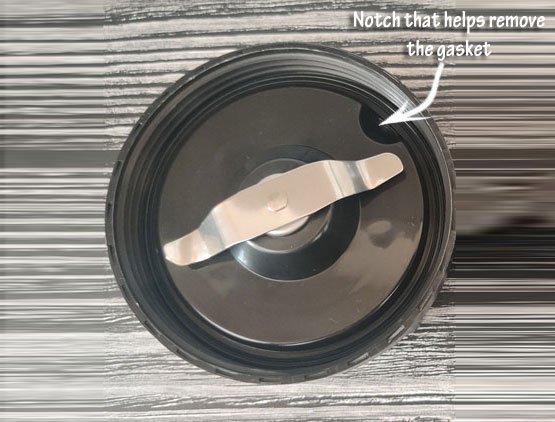 An advantage is that Agaro has included a small notch at the bottom of the blade base which helps when you want to remove the gasket.
Noise Level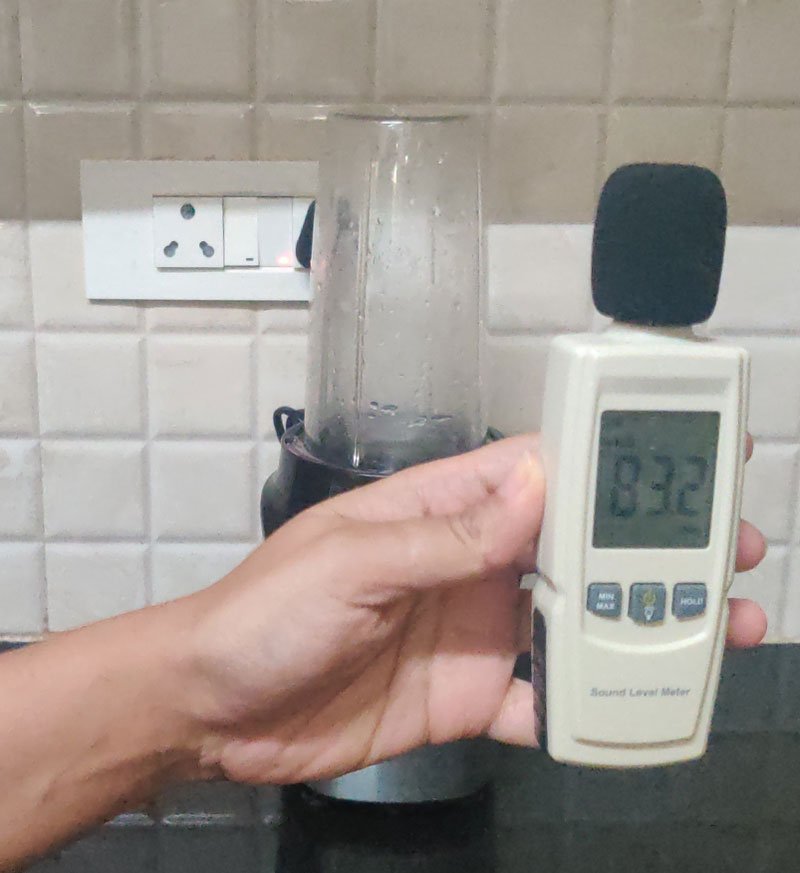 Compared to other blenders with a similar power rating, Agaro Marvel makes very low noise. It makes just about 81-84dB noise, which is way better than Nutribullet and Balzano. If you are looking for a fairly good blender with minimal noise, Agaro is the one for you.
Flaws, But Not Deal Breakers
A drawback we felt was the 3-second pulse function. A pulse function that gives complete control to the user would have been much better when blending dry ingredients into a liquid consistency, like thick chutney or nut butter. But from the reviews, we understand that many users liked the 3-second pulse function. So, it could be a personal preference.
Also, compared to other options with similar power ratings and pricing, Agaro comes with 2 cups instead of 3.
Aftersales Service
Agaro can be contacted through email and phone for the aftersales service. From the reviews, we understand that they are fairly prompt in addressing the issues and providing solutions.
Conclusion
With a comparatively silent motor, fairly good blending performance and good built quality and larger jars, Agaro Marvel Nurtiblender is a fairly good option to consider. It is also inexpensive than Balzano.