With a price difference of a few hundred rupees, you may wonder whether to opt for Sujata Dynamix or Supermixx. After all, they look quite similar except for the blending jar.
So what are the key differences? Which one should you opt for? We help you figure it out in this article.
Key Differences Between Sujata Dynamix and Supermix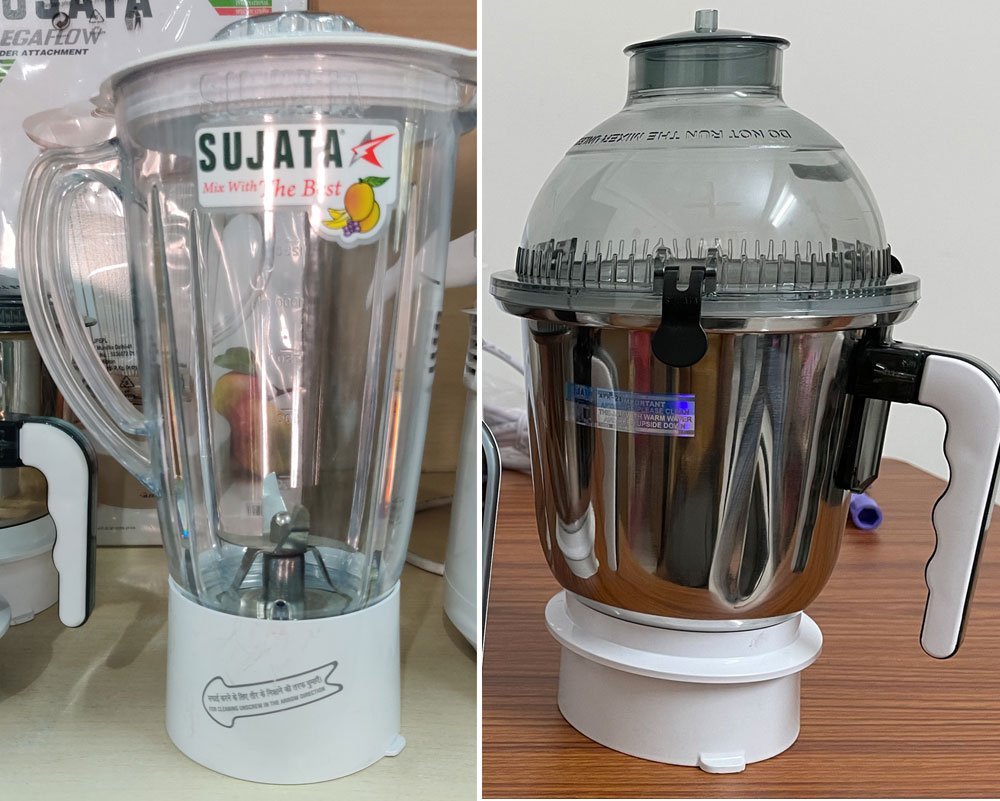 The main notable difference between Sujata Dynamix and Supermix is its blending jar. They both have the same capacity of 1.5 litres, but have different shapes, blades and are made of different materials. 
Sujata Dynamix's blending jar is made of stainless steel and has a two-prong blade. The jar is a bit squarish in shape and its lid is made of polycarbonate. They have locks and an opening to pour ingredients while grinding.
In Supermix, you find the blending jar is made of food-grade plastic and it has 6 prong blending blades. The lid is made of plastic and it too has an opening. However, it has a tendency to spill from the top cover.
In this jar, you can rotate the jar lock and unassemble the blades. This is quite helpful with cleaning. But on the flip side, makes it more susceptible to leakage.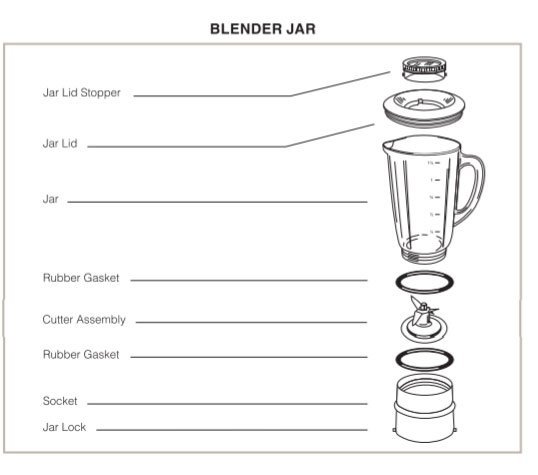 Now you may think, practically, what is the difference between the two? Well, Supermix is made for juice shops where it is important to have a transparent jar so that customers can see what's going into the milkshake or smoothie. Though it is capable of grinding idli and dosa batter, there is a high chance that the grainy batter would get stuck in the readings ( gasket) in the jar lock. So, you have to unassemble the jar lock every time to clean it thoroughly. Over a period of time, this could make it more susceptible to leaking.
Dynamix on the other hand has a blending jar that is far easier to clean.  You can make smoothies, shakes and batter with equal ease. Even dry fruits in milkshakes get thoroughly blended in Dynamix. Being made of stainless steel, it is more suitable for domestic use too. Further, it comes with a whisking blade and a chopping blade which you can fix on the wet grinding jar.
Also, the coupler of Sujata Supermixx is made of plastic because the same motor housing is used for Sujata Powermatic– their juicer. In Dynamix, the coupler is made of metal, which is more durable. 

Similarities Between Sujata Dynamix and Supermix
Except for the coupler, the motor housing of both the mixer grinders is the same. They both have a 900-watt motor with 3-speed controls and a whip button for pulsing.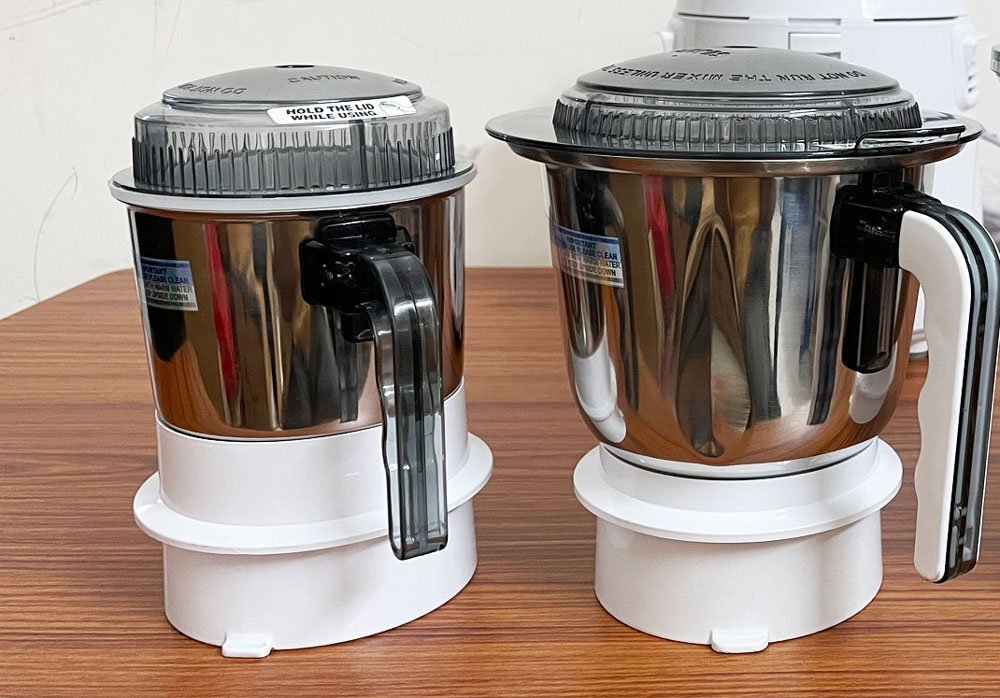 The chutney and multipurpose jars of both the models are also the same. They have a 400 ml and 1-litre capacity and are made of high-quality stainless steel with polycarbonate lids.
Even in terms of grinding performance, noise levels and other aspects, Supermix and Dynamix are the same. You can use the two smaller jars for making powders of spices like turmeric, garam masala, pepper and so on. Also, you can make curry masala, ginger garlic paste etc with ease.
You can read the in-depth review of Sujata Dynamix here. We regard it as one of the best mixer grinders you could opt for.
Conclusion
If you are looking for a mixer grinder for your home and you are looking to make idli batter, milkshake and smoothies on a regular basis, then Sujata Dynamix is the better option. Further, it has a chopping and whisking blade too that are quite useful. So, it's definitely better to pay a bit more for the comfortable and convenient blending jar and superior coupler.
On the other hand, if you are planning to buy a mixer grinder for a shop or if you plan to make smoothies and shakes, but won't make idli batter often, then Sujata Supermix would be a good choice for you.
Features
Dynamix
Supermixx
Power
900 Watts
900 Watts
No. of Jars
3
3
Key Features of
Blending Jar
– Stainless Steel Material
– Polycarbonate Lid
– Lid lock
– Food grade plastic body
– Plastic Lid
– Removable Jar Lock
Extra Blades
2 ( chopping and whisking blade)
None
Coupler Material
Metal
Plastic
Key Similarities
– Same chutney and multipurpose jar
– Same motor housing
– Same grinding performance
– Same Noise level
– Same chutney and multipurpose jar
– Same motor housing
– Same grinding performance
– Same Noise level
Purchase links
Amazon
Flipkart
TataCliq
Amazon
Flipkart
TataCliq
Was this post helpful?
Let us know if you liked the post. That's the only way we can improve.