With the advent of mixer grinders, wet grinders slowly started disappearing from Indian kitchens. Being a bulky appliance that takes a lot of counter space, most homemakers were happy to use a much compact mixer grinder for making batter for dosa and idili.
But of late, wet grinders are slowly gaining their ground back. From artisan chocolate makers to idli aficionado who want to enjoy soft, sumptuous idli, wet grinders are sought by many. As tilted versions of wet grinders that use lesser counter space are available nowadays, it is becoming a go-to option for many urban-dwellers too.
Costing almost as much as a medium-range mixer grinder, is a wet grinder really worth the space and money? Does it offer a superior quality batter? We talked with Preetha Balakrishnan, a homemaker who has been using a wet grinder for the past 15 years to know more.
Wet Grinder Vs Mixer Grinder: How They Make The Batter?
A wet grinder has two grinding stones that rotate in opposite directions at a low speed. Rice and urad get circulated in the grinder and the heavy stones crush them to make the batter. They are way more gentle to the ingredients. As it rotates at around 1300 RPM, the heat generated is rather less.
On the other hand, in a mixer grinder, the ingredients are broken down when they come in contact with the blades that run at a speed of 10,000 plus RPM.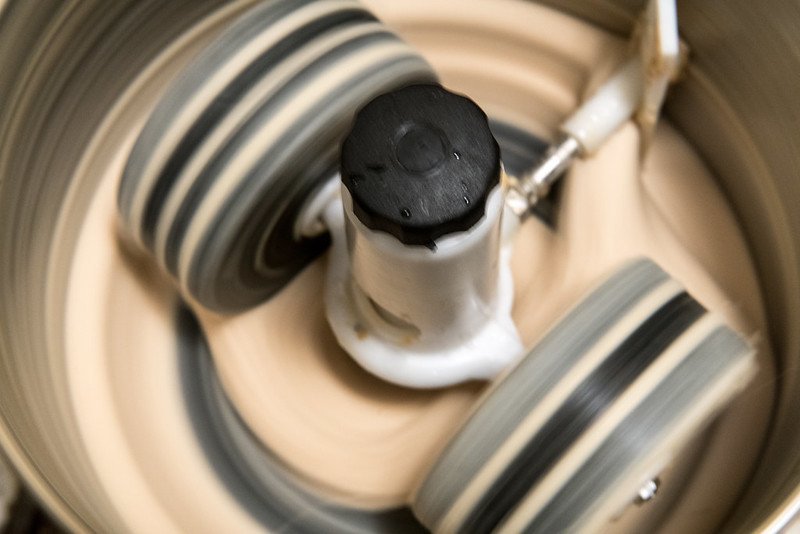 The batter made in a mixer grinder gets heated up to above40 C ( 100F), whereas in a wet grinder, it stays within 26-30C (80-90F) which is the ideal temperature for fermentation. As a result, you get Idli and Dosai that are soft and nutritious too.
Related reading: Hand Blender and How It Differs From Mixer Grinder and Hand Mixers
Shelf Life of The Batter
"There is always a chance of things going wrong when you make idli batter in a mixer grinder", says Preetha. "If you get your measurements wrong or if the room temperature isn't optimal, the batter won't rise and you end up with dense, hard idli."
A wet grinder, on the other hand, takes 45 minutes to 1 hour to make the batter. In the slow process, a lot of air is incorporated into the batter. As a result, the batter is well-aerated and fluffier compared to what you get from a mixer grinder. As minimal heat is generated in the process, fermentation takes place correctly.
Yet another advantage is the longer shelf life of the batter. "You can make batter for a whole week in a wet grinder and store it in the refrigerator. The batter won't turn sour. And even after 4-5 days, you can make soft idli and dosa." remarks Preetha.
"On the other hand, if you make the batter in a mixer grinder, it turns sour in 2-3 days. You can make idli the next day and Dosa the day after. If there is anything more left, you have to use it within the day itself, else it becomes too sour. Making idli from a 3-day old batter is out of the question as it would be either hard or too sour, making it unpalatable." observes Preetha. Batter made using a wet grinder is better in terms of nutritional benefits too.
Related reading: Best 750 Watt Mixer Grinder In India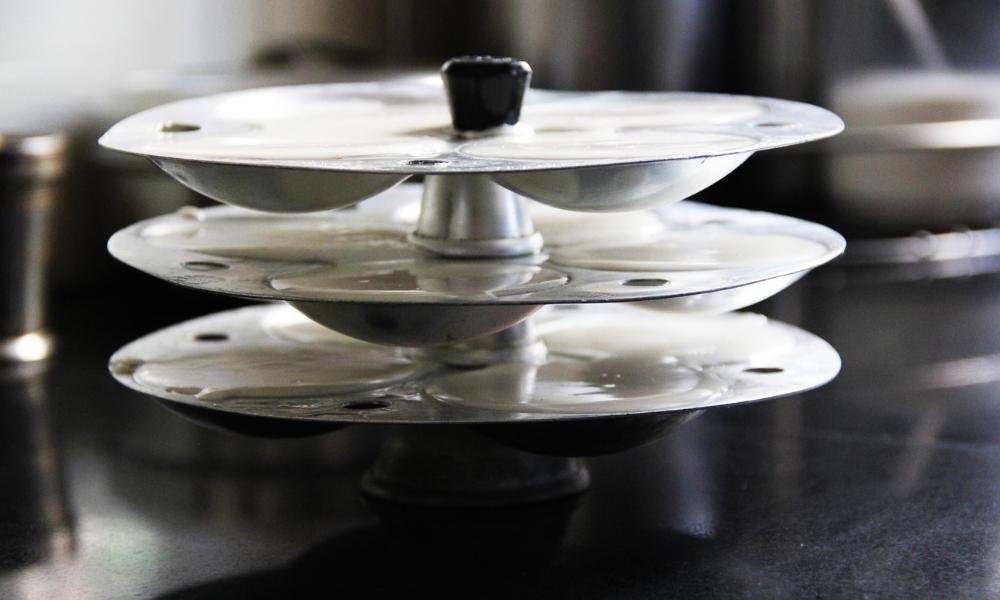 Not Necessary For Everyone
Granted that wet grinders produce better and consistent results compared to a mixer grinder. But, Preetha says that it isn't a necessity for everyone. It is a wise choice if you, as a family, love idli and dosa and wouldn't mind having them several times a week. It is also a better option for those who live in cold regions as the batter produced in wet grinders rise better. Many home bakers and chocolate lovers also invest in a wet grinder to make cake batter and chocolate right from scratch.
But, on the other hand, if you have idli and dosa just 1 or 2 times a week, then, you needn't necessarily invest in a wet grinder. You can make do with a good mixer grinder. With sufficient practice, you will be able to get consistent results and fluffy batter to make soft idli.
Related reading: How To Choose A Mixer Grinder?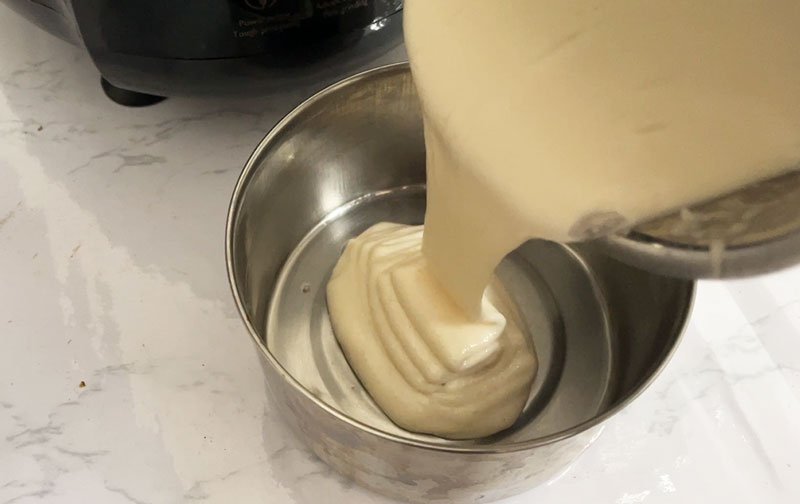 Related reading: How Many Watts Is Necessary For A Mixer Grinder?
Tips To Make Batter With Mixer Grinder
As someone who has been exclusively using mixer grinder for making batter, here are a few tips to help you make batter for softer idlis.
Measure and use urad and rice in 1:3 ratio.
Grind rice and urad seperately and mix it well using your hands ( cleaned, of course). The microbes in your hands aid in fermentation.
Soak 2-3 tablespoons of beaten rice ( Poha) for about 15 minutes and add grind it along for softer idli.
If you live in a cold region, use your oven for fermentation. Preheat the oven for 5-10 minutes and keep the batter and a glass of water in it. The warm, humid environment will aid in fermentation.
If the batter still doesn't ferment and rise, consider adding 2-3 tablespoons of boiled rice instead of Poha while grinding.
In colder regions, allow at least 12-14 hours for fermentation. In warmer places, 8-12 hours usually suffices.
Make batter in small batches. In most cases, you won't be able to use it for more than 2-3 days as the batter would turn sour.
Salt inhibits fermentation. So, add it the next day after the batter has fermented. Adding salt while grinding wouldn't be a deal breaker if you live in a warm place.
To enhance the taste of Dosa, soak 1-2 tsp fenugreek and grind it along with a handful of shallots. Add it to the batter just before making Dosa.
A wet grinder is a wonderful appliance and a thread bonding us to the long-forgotten aattukal that every kitchen once used to have. Just like cast iron, soapstone and such traditional pieces, wet grinders too are finding a place in the kitchen. But, it isn't everyone's cup of tea, especially if you don't make idli and dosa frequently.
Was this post helpful?
Let us know if you liked the post. That's the only way we can improve.