Priced at around Rs.6500, Wonderchef Prato is a mid-segment air fryer available in the market. It comes with 3.8 litre capacity, which is a tad lesser than other options available at a similar price range. But, it does have a digital touchscreen interphase which gives it a sophisticated appearance and easy-to-use functionality. Let us take a look at the performance, design, ease of cleaning and other aspects through this hands-on review.
Pros
Quick cooking
Fairly easy to use
Compact footprint
Cons
Doesn't have preset functions or pause button.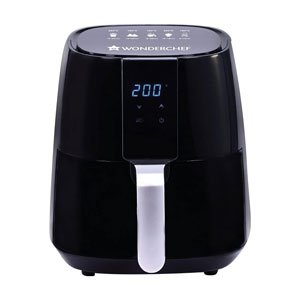 Wonderchef Prato Digital Air Fryer
Design
As mentioned earlier, Wonderchef Prato comes with a digital touch control panel using which you can set the timer from 1 minute to an hour and temperature from 80 to 200 °C.
The basket has a 3.8 litre capacity. Comparatively, options like Philips and Inalsa has a 4-4.2 litre capacity. However, when you look at the surface area of the basket, it is at par with Philips and just a tad lesser than Inalsa. Its squarish in shape with rounded edges and each side measures 18cm. We feel surface area is more important than volume because most often, you lay down the ingredients as a single layer. It is only when making french fries or stir frying vegetables that you lay them as a heap. So larger the surface area, more you can cook at a go.
The air fryer has a tray which has rubber beadings along the edge to hold it in place inside the basket. The design is similar to Inalsa, Kent, Hestia etc. The only exceptions are Havells Grande and Philips which comes with an inner basket with a handle.
The air fryer consumes 1450 watts of power and has a 16 A plug.
Preset Functions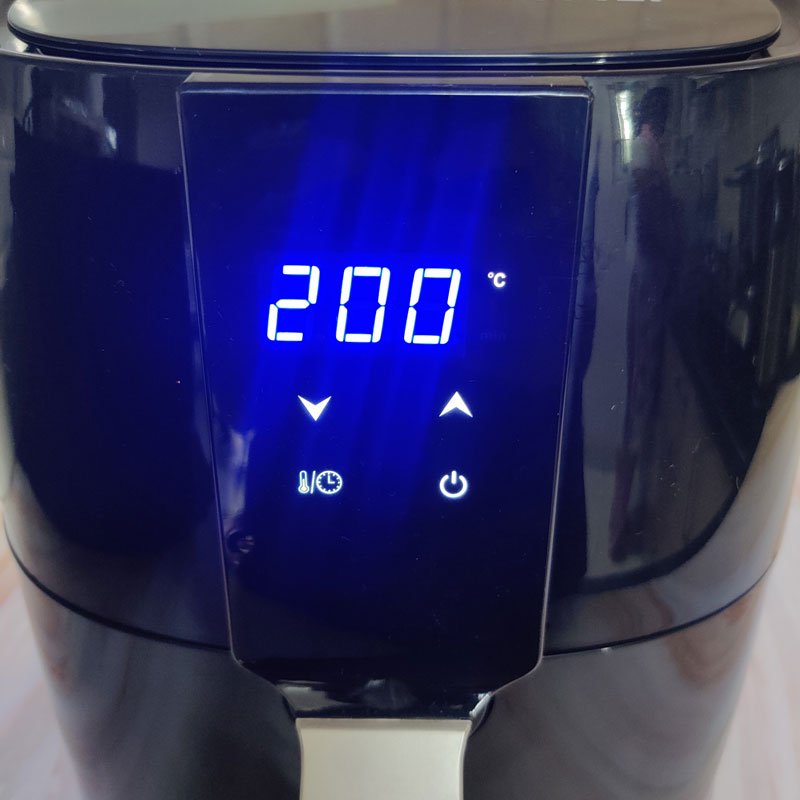 Unlike other options at this price range, Wonderchef Prato doesn't have any preset functions. On the top of the air fryer, you find a general instruction on the time and temperature to be set for french fries, samosa, chicken drumstick and vegetables. You have to use this as a guideline and set the time and temperature accordingly. It would have been easier if a recipe booklet were available, especially for newbies.
Given that many air fryers do not have preset functions that work properly, we don't consider lack of preset functions in Wonderchef Prato to be a major drawback. But, it doesn't even have a pause button. Instead, the air fryer pauses when you pull out the basket and it restarts when you put the basket back in. A pause button would have been safer.
Cooking Performance
Chicken Fry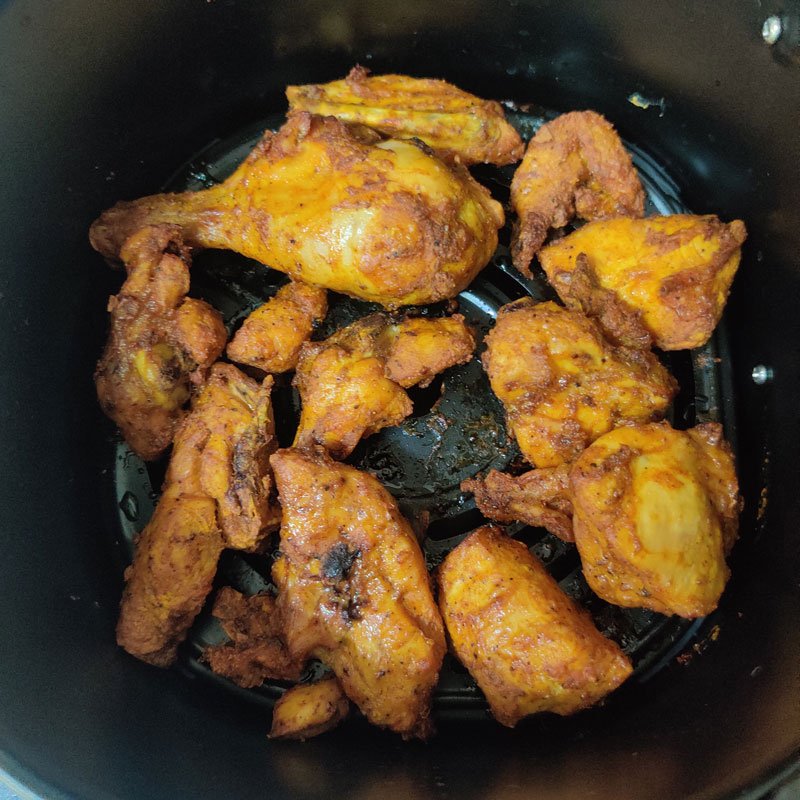 You can manage to fry half kg of chicken at a go in the Wonderchef Prato Digital Air Fryer. We set it at 180 °C for 18 minutes, then flipped it over and cooked at 200 °C for 10 minutes. After this, the insides were properly cooked. But, it could have browned a tad more. If you run it for longer though, you risk drying out the chicken. Next time, we ran it at 180 °C for 13 minutes and 200 °C for 15 minutes. This gave better results with insides properly cooked and slightly better browning. So, most likely, a few trial-and-errors would be needed to find the perfect temperature and duration for each dish.
Fish Fry
To fry fish, we set the temperature at 200 °C for 15 minutes. After this, the surface was browned and the insides remained succulent. We then flipped and ran it for another 5 minutes to get the other side too properly browned.
French Fries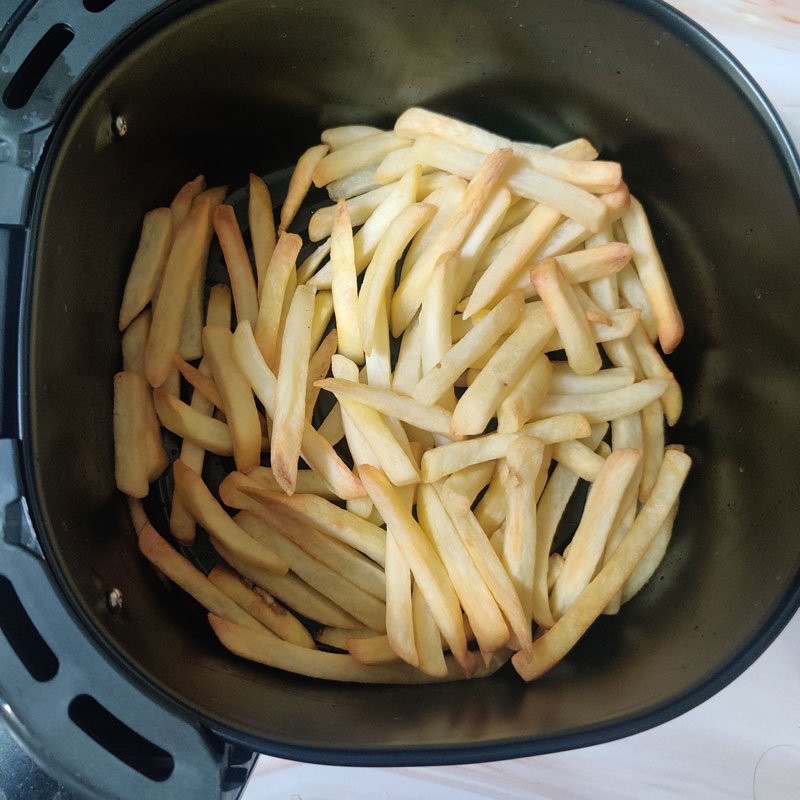 We used 400 gm of frozen french fries and set the air fryer at 200 °C for 18 minutes. The guideline on top of the air fryer suggests setting it for 15-22 minutes.
We drizzled a tablespoon of oil and also tossed the basket once in between. After 18 minutes, the fries was evenly cooked. It was crispy on the out and soft inside. The results were quite satisfactory.
Cake/Baking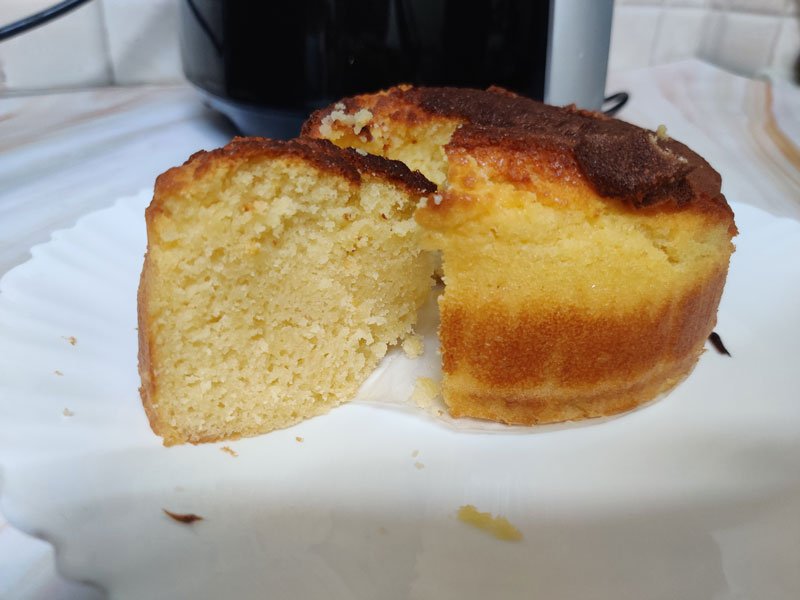 The manufacturer recommendation for baking is to set the air fryer at 200 °C for 15-18 minutes. However, when the temperature is set at 200 °C, the surface tends to become charred and the insides remain uncooked. We set the temperature at 180 °C for 20 minutes and the surface was a browned a bit too much to our liking. We had to then set it at 150 °C for another 20 minutes to get the insides properly cooked.
We felt that ideally, setting it at around 160 °C for 30 minutes would give better results.
You may also like our article on Best Air Fryers In India
Samosa
We used frozen samosa and set it at 180 C for 18 minutes. In between, we flipped it. The surface was slightly browned and it was properly cooked inside.
Paneer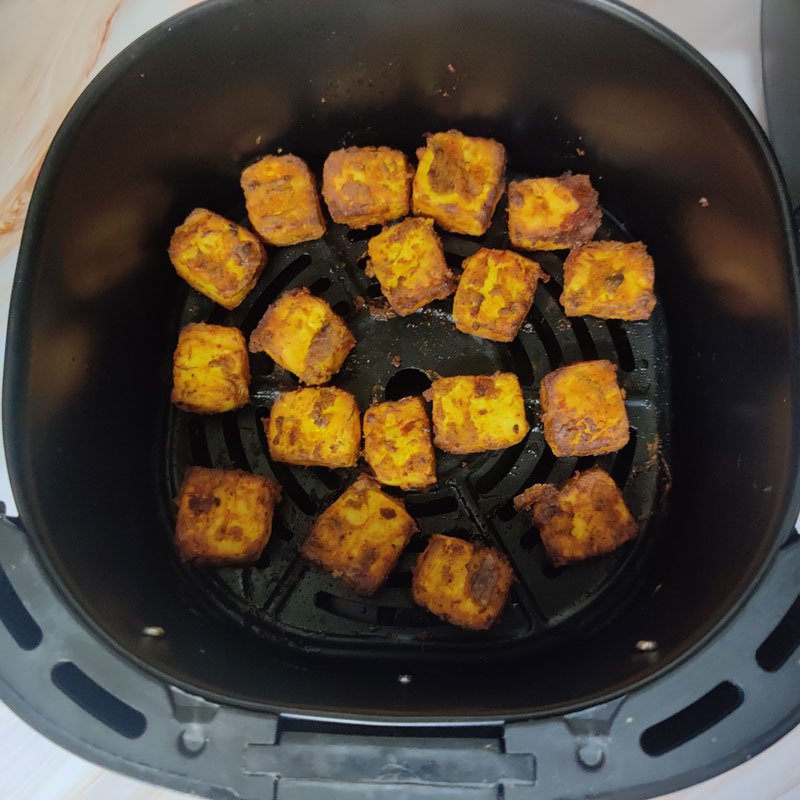 We kept 200 gm of paneer cut into cubes and marinated as a single layer. Then, set the temperature at 200 °C for 10 minutes. After that, we flipped it over and ran it for another 5 minutes. The results were quite satisfactory. Paneer was cooked thoroughly and was brown and crisp on the outside.
Ease of Use
Operating the air fryer is easy and intuitive. The tray inside doesn't move when tossing french fries- a problem seen in Inalsa and Hestia air fryers.
Sometimes, it is a bit difficult to close the basket as it gets a bit stuck. Otherwise, you do not find any problem while using the air fryer.
Ease of Cleaning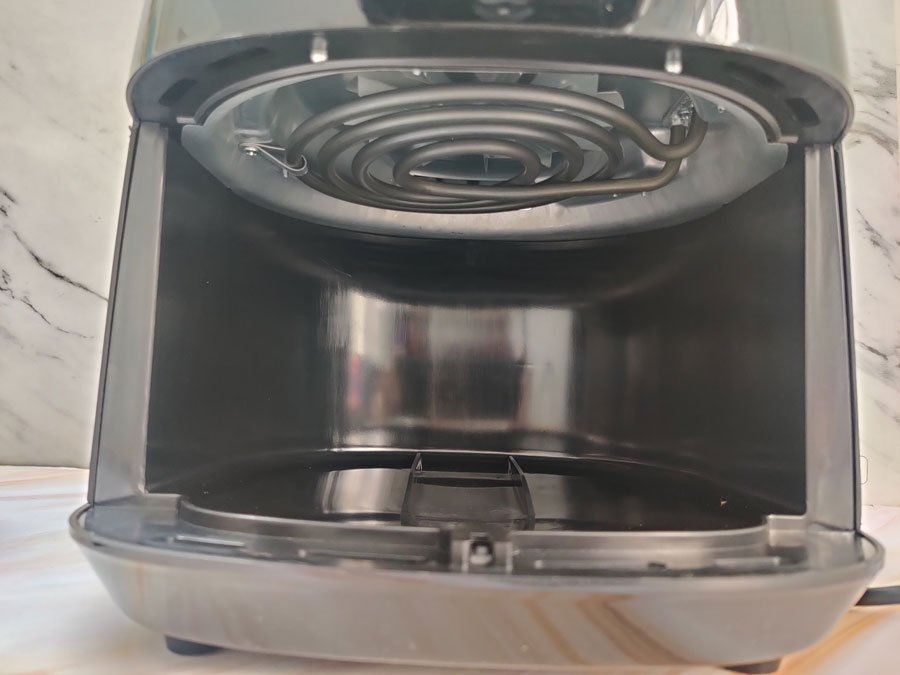 The air fryer, just like every other options, is fairly easy to clean. All you have to do is soak it in soapy water for some time and then scrub it with a soft sponge. Periodically, wipe the coil too, as it will accumulate oil fumes and grime.
What Could Have Been Better?
The digital interphase of Wonderchef Prato is easy to use. But, having a pause button would have been immensely helpful. Some people may also miss the preset functions. Further, its basket lock could have been smoother.
Next, the 16A plug may make the air fryer unsuitable for some kitchens. But, of course, it is safer.
Other Models
Wonderchef also sells a Prato model that has manual controls. You have to set the temperature and duration using a knob. Other options available at a similar price range are Inalsa Nutrifry and Kent Hot Air Fryer. In terms of cooking performance, we find Wonderchef slightly better as it is quicker. It cooks more evenly browning the surface while still retaining the succulence.
Conclusion
Overall, Wonderchef Prato is quicker than options like Inalsa Nutrifry and Hestia Nutriview. Its lack of preset functions and pause button may be a drawback. But, otherwise, the interphase is easy to use and is responsive. Though the capacity is a tad lower than other options at this price range, it doesn't really affect the quantity you can cook at a go. So, it is definitely an option worth considering for a nuclear family.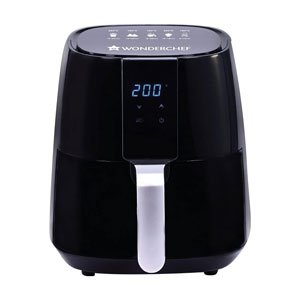 Wonderchef Prato Digital Air Fryer
Was this post helpful?
Let us know if you liked the post. That's the only way we can improve.