Not many know that Vidiem is owned by Maya Appliances, the founders of the market-leading brand Preethi. In 2011, Maya Appliances sold Preethi to Philips and later on, they launched Vidiem selling a wide range of appliances ranging from mixer grinders to gas stoves. In this article, we review the Vidiem MG-521A Mixer Grinder, which is one of their mid-segment models. Let us look at its various aspects.
| Pros | Cons |
| --- | --- |
| Excellent built quality | Dry grinding performance could have been better. |
| Pretty good wet grinding performance | Moderately loud. |
| Easy to lock jars to the base. | |
Jars
Vidiem MG 521A comes with 3 jars. All jars are made of stainless steel. Compared to Prestige Delight, the jars are a bit thinner. But, is almost the same as what you can find in Philips. The smallest chutney jar measures 400 ml in capacity. It has a dome-shaped plastic lid, which can be locked onto the jar. The next is a 750 ml dry grinding jar which comes with a plastic lid and finally, you have a 1.5 litre wet grinding jar that has a polycarbonate lid.
The handles are firm and they have an orange accent which makes it easy to spot the jar among a pile of other utensils.
The blades of the jar are made of 304-grade stainless steel. They have zig-zag edges and are not removable.
You will notice that the coupler of Vidiem Mixer Grinders in general is different from what you see in most other mixer grinders. Vidiem claims that it offers higher strength and durability.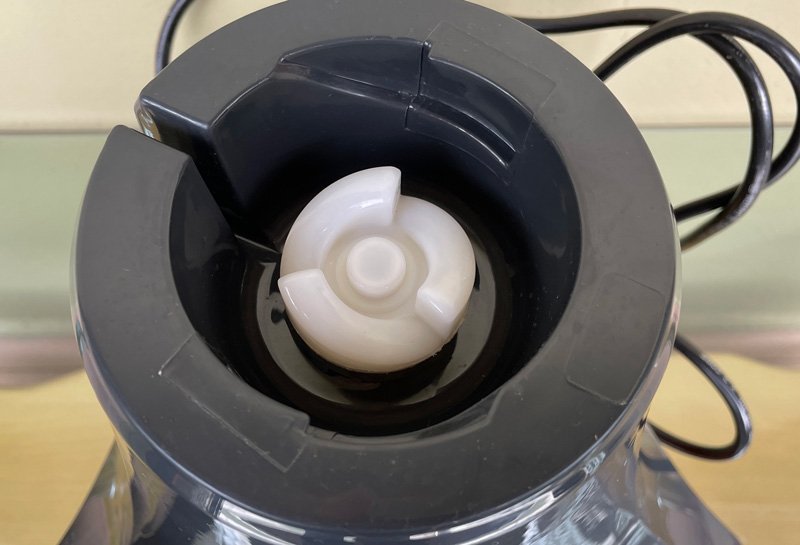 You may also like our article on Best Hand Blenders In India
Motor Housing
The motor housing of Vidiem MG521A comes in a bright colour. It has a tripod design similar to Preethi Zodiac but lacks that elegance. It doesn't have a power-on indicator. Using the knob, you can set the speed at 3 levels and by turning it to the left, you can whip/pulse the ingredients.
The unit has a 750-watt motor. It has an RPM ranging from 19500 to 20700 cycles.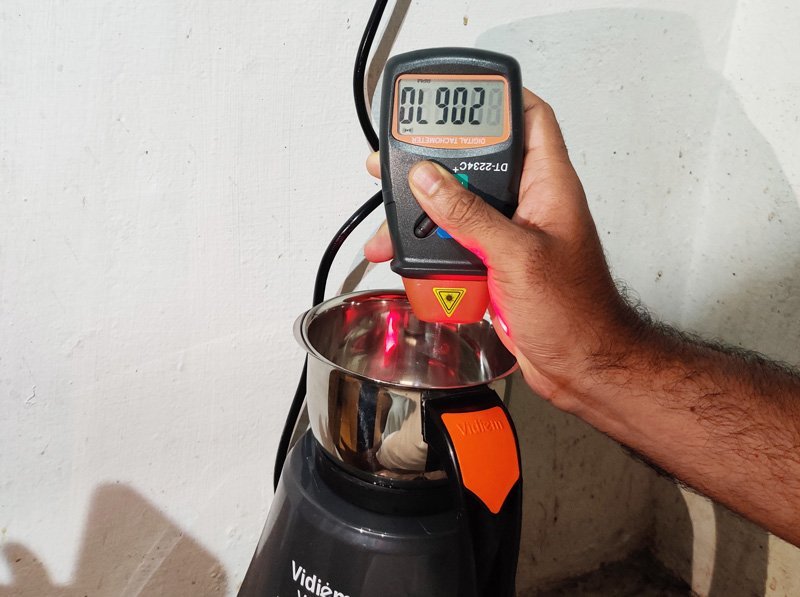 A distinct difference you notice in Vidiem is the locking system of the jars to the motor housing. Vidiem calls it a self-locking system. Though we don't find it locking on its own, we found that the chances of misalignment or the jar getting stuck to the motor housing are almost nil. Prestige Delight too has a similar locking mechanism.
Grinding Performance
The mixer grinder offers a fairly good grinding performance for day-to-day usage. But it may not be the best option for dry grinding spices. We found that when grinding garam masala, there was a lot of coarse residues after sieving. The different textures, toughness, and size of various ingredients in garam masala probably pose a bigger challenge. However, if you want to have an idea of the sheer strength of the motor, grinding turmeric ( one of the hardest ingredients in the kitchen) gives better clarity.
Vidiem did not give a satisfactory result with garam masala. The residue after sieving was unusually high in quantity. But with turmeric, it gave a fairly good result with just a few pinches of coarse residue.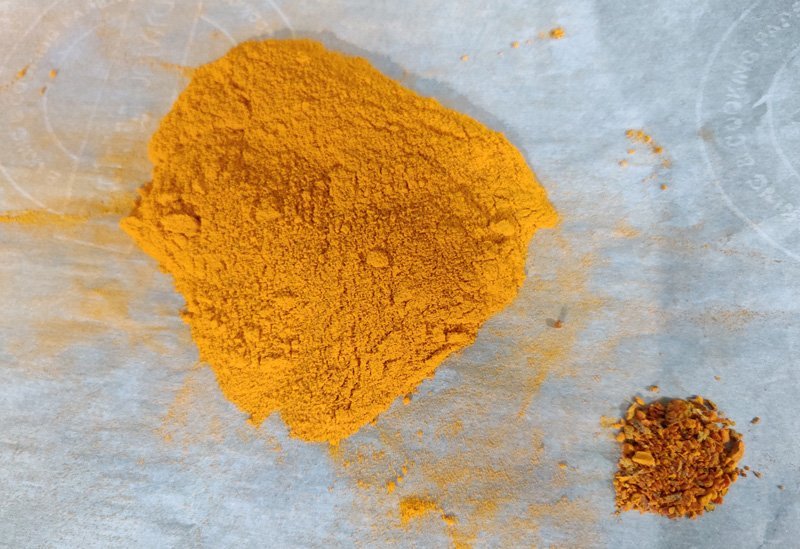 What we really loved however is the wet grinding performance. Provided you add the right proportion of urad, rice and water, the batter doesn't splash all over. This is because the mixer grinder jar blades create a strong vortex that draws the ingredients toward the blade. As a result, the batter gets ground thoroughly in little time. Even when grinding urad for medu vada, the mixer grinder did an excellent job.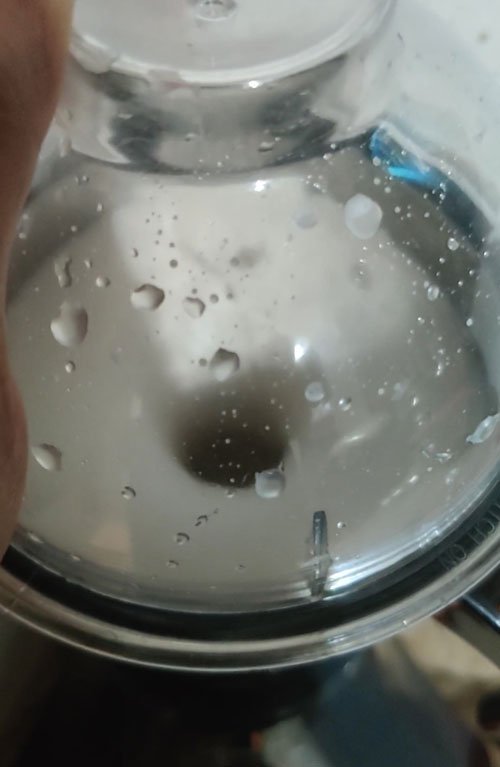 But when blending milkshakes and smoothies, you do find that milk splashes all over. Even so, the ingredients get thoroughly blended into a smooth consistency.
When grinding curry paste, chutney and ginger-garlic paste, the mixer grinder did a good job. But, you need to add ingredients to at least half the capacity for better results.
Safety
The mixer grinder has all the standard safety features you find in other models. It has a tripod design with vacuum suction feet that provides good stability. Even when grinding full-load ingredients, you don't find it wobbling or vibrating. The body is shock-proof and it has a tri-pin plug. It also has an overload protection switch.
Ease of Cleaning
The mixer grinder jars are fairly easy to clean. The plastic lids of the smaller jars are black in color and they don't show any stains. Even after using it for a year, the jars appear as good as new.
Noise Levels
The mixer grinder is moderately loud. It makes a noise of around 90-95dB, which is almost the same as what you find in Philips and Preethi Mixer grinders. Though not annoying, it isn't that pleasant either.
Durability and Aftersales Service
As mentioned, even after using the mixer grinder for a year, it appears and grinds as good as new. Even from user reviews, we find that the mixer grinder works without causing much trouble for a long time.
The aftersales service network is not as wide as what Philips and Preethi offer. Vidiem's service network seems to be more concentrated in South India. So, it is highly advisable that you opt for an on-site service program while buying it online.
Flaws, But Not Deal Breakers
The main flaw that we can point out is that its dry grinding is not as good as many other options out there. You may be able to occasionally make spice powders in a coarse texture. But, it won't be the best option for dry grinding on a regular basis. But then, that is not something you should expect from other mixer grinders too available at this pricing.
Also, the noise level is moderately high, just like any other mixer grinder available at this pricing range.
Related reading: Best Juicer Mixer Grinders In India
Comparison With Other Models
Compared to Prestige Delight, Philips HL7701 and Preethi Blue Leaf which sells at similar pricing, we found Vidiem's grinding efficiency to be far better. Prestige Delight had a better built-quality. But when it came to grinding efficiency, Prestige Delight took a hit as it takes a comparatively longer time to grind into a smooth consistency. Philips HL7701 did not have as good built quality as Vidiem.
Overall, we consider Vidiem to be at par with Preethi in terms of built quality, but a tad better in terms of its grinding performance.
Other models from Vidiem worth considering are Vidiem MG576-A, which is sold at a lesser price compared to MG521-A. If you want multiple jars, including a juicer jar and an option to grind small quantities of ingredients into a fine consistency, then MG556-A is also worth considering.
Conclusion
Overall, considering the competitive pricing, Vidiem MG-521A is an apt choice for a regular Indian kitchen that uses a mixer grinder on a daily basis. It is quick and has a fairly good built quality and performance. As a result, most users are highly satisfied with its performance.
Was this post helpful?
Let us know if you liked the post. That's the only way we can improve.