When I shifted to my new home, I embraced sustainability and recycled all plastic containers in the kitchen for stainless steel and glass containers.
I used glass containers for spices but did not want to use them for pulses as they would be too heavy and being clumsy I was apprehensive about them breaking in the morning rush. So instead I opted for stainless steel. All pulses were stored in neat, identical stainless steel containers. On a side note, you need containers with at least 1350 ml capacity to store a kilo of pulses. An option we highly recommend is the one from Dynore which has a see-through lid.
But those neat identical steel containers posed a new challenge. How to make waterproof labels for the containers so that they don't smudge while washing?
It was then that I recollected about trying a jugaad for my son's steel tiffin boxes. And I tried the same and voila, it worked!
The trick is pretty simple. All you need is paper, a sketch pen and transparent cello tape ( packing tape). Here are the step-by-step instructions on how to make waterproof labels for steel containers and tiffin boxes.
Related reading: 25 Expert Tips To Organize A Kitchen
How To Make Waterproof Labels For Tiffin Box and Kitchen Containers?
Time needed: 15 minutes
The items needed are labels or plain paper, scissors, clear tape, a sketch pen or marker. The process is fairly simple. But you need to be cautious not to let air bubbles in and thus break the waterproof seal.
Clean The Surface

Clean the surface of the stainless steel container or tiffin box with water and soap. Then, wipe it with a microfibre cloth ensuring there is no residue left on the surface.


Cut A Paper Into Label-Sized Pieces

The next step is to cut the labels into small-sized pieces so that the width is less than that of the cello tape. For the same reason, it is better to opt for wide packing tape. Alternatively, buy ready-made labels.

 Write on the Label

Using a sketch pen or marker, write on the label the name of the items you want to store. Alternatively, you can print the labels too.

Stick The Clear Tape Over The Paper Label

In order to make the label waterproof, apply the transparent cellotape over it. Ensure there are no air bubbles inside. Then, paste it onto the container ensuring a perfect seal on all sides. If necessary, apply another layer of cello tape to ensure it is completely airtight.

Paper-less Labelling

If you do not want to use paper, write directly on the steel container using a marker and apply cello tape over it.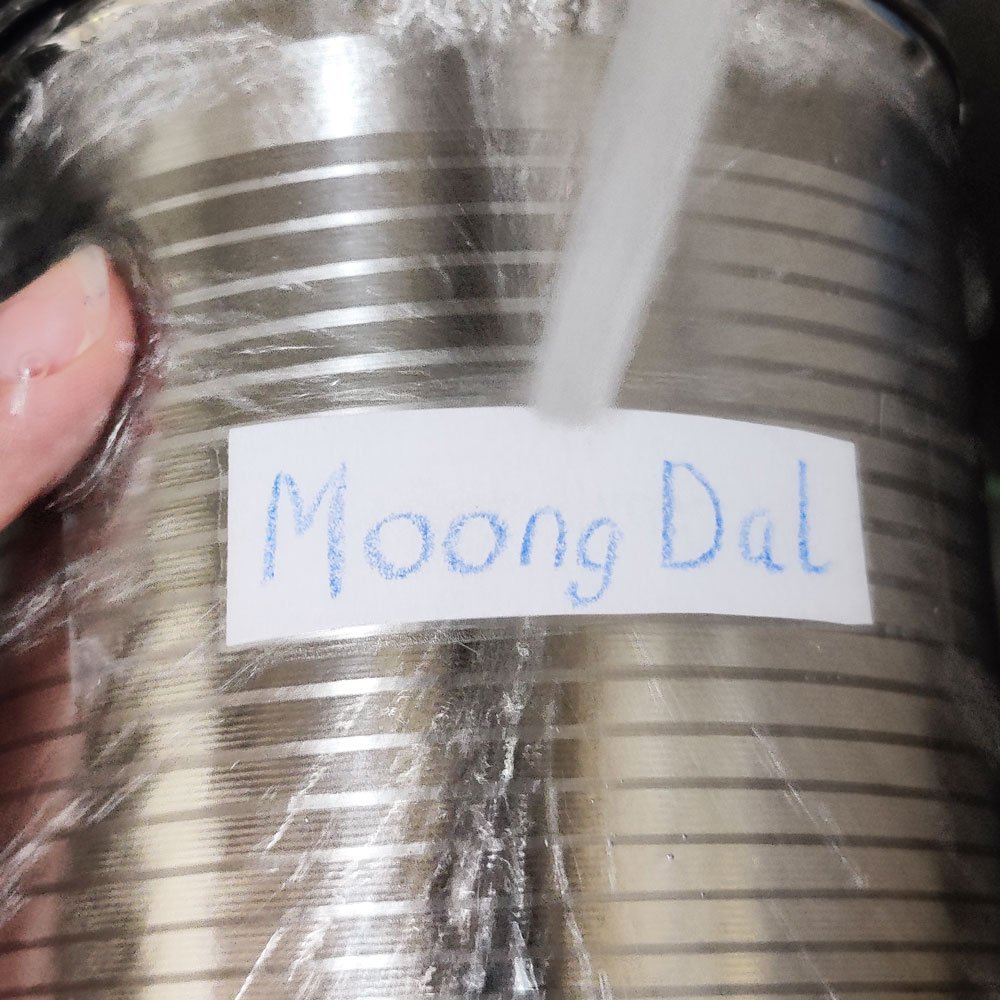 Your waterproof labels are all set to go. You can use this method for containers, tiffin boxes etc. It works not just on steel, but also on plastic and glass. However, expect it to have a lifespan of around 3-6 months, after which you may have to re-do the whole process. But, they are easy to remove and don't leave stubborn residues on the container.