A bedroom is not just a room with a bed. It is a space in your home where you rest, find peace and sleep. Thus, your bedroom needs to have accessories that add to the functionality, comfort, and aesthetics.
With the availability of a variety of such accessories in the marketplace, you tend to get confused when choosing the right options.
So, here is a list below of must-have accessories to add to your bedroom:
Mattress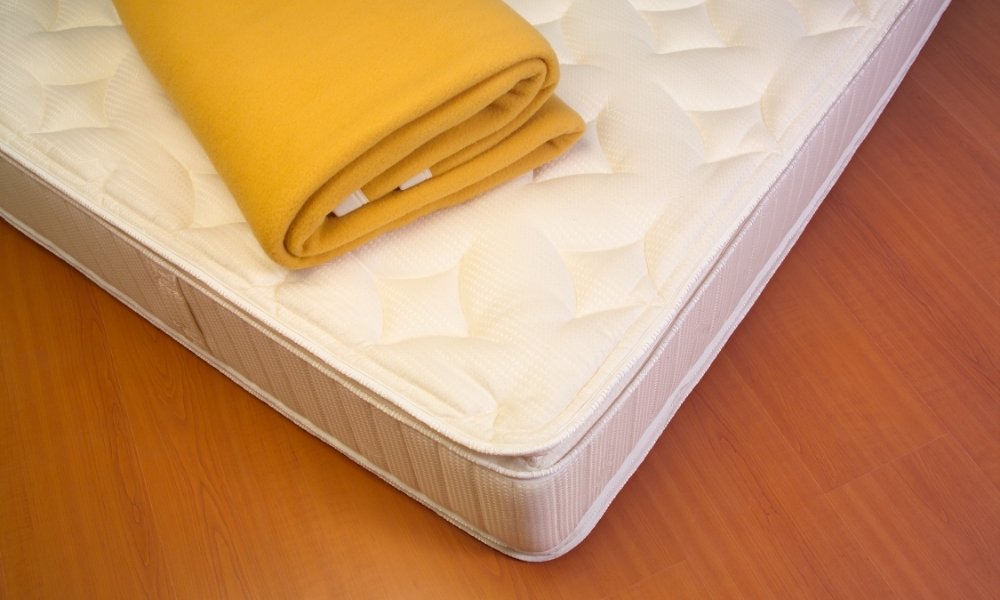 You need to use a high-quality mattress as you spend hours on your bed every day. Would you like to disturb your night's sleep because of a rigid mattress? No. Right?
To feel comfortable and sleep peacefully on your bed, pick a firm yet durable mattress.
Related reading: Why Do You Need A Mattress Protector?
Wakefit Mattress Review
Pillows
When it comes to comfort when sleeping on your bed, you need pillows. Once your head sinks into the pillows, you can feel their softness.
Two or three pillows can make your bedroom look much better. Ensure their colours and designs suit the bedding.
Cotton Sheet Set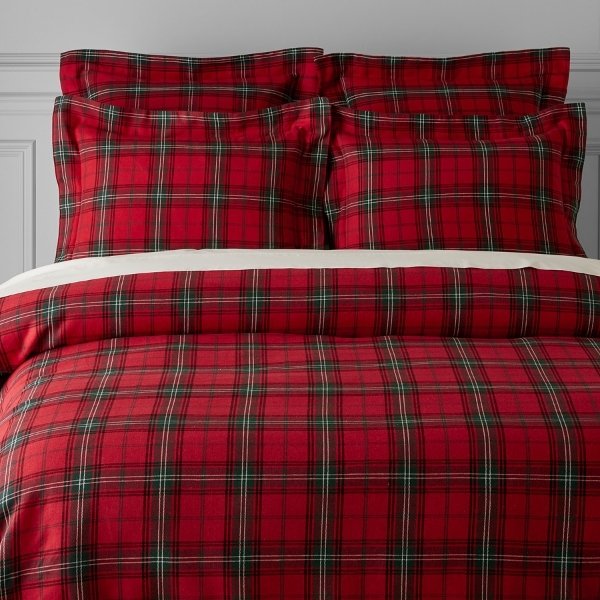 To enhance the bed, you should buy a cotton sheet set that contains a top sheet, a flat bottom sheet, pillowcases, and a duvet cover.
But don't buy a cheap cotton sheet as it won't be comfortable and may cause skin rashes.
You may also like: How I Reduced Food Wastage By Just Spending Extra 30 Minutes Every Week
Blanket
A blanket folded across your bed's foot helps you to warm up your feet when sleeping. The blanket also adds a touch of colour to your bedroom.
You can cover yourself with a blanket when watching TV by sitting on your bed or reading a book in your chair comfortably.
Curtains
The scorching heat of the sun is too difficult to tolerate for long hours. Due to the heat, you also can't sleep comfortably in your bedroom. Curtains save you from the harmful sun rays. Floor-length curtains can be a great purchase.
It is best to opt for layered curtains with sheer and blackout. Sheer curtains allow ample sunshine and ventilation during the day, while blackout curtains make your room pitch dark for a good sleep at night.
Rug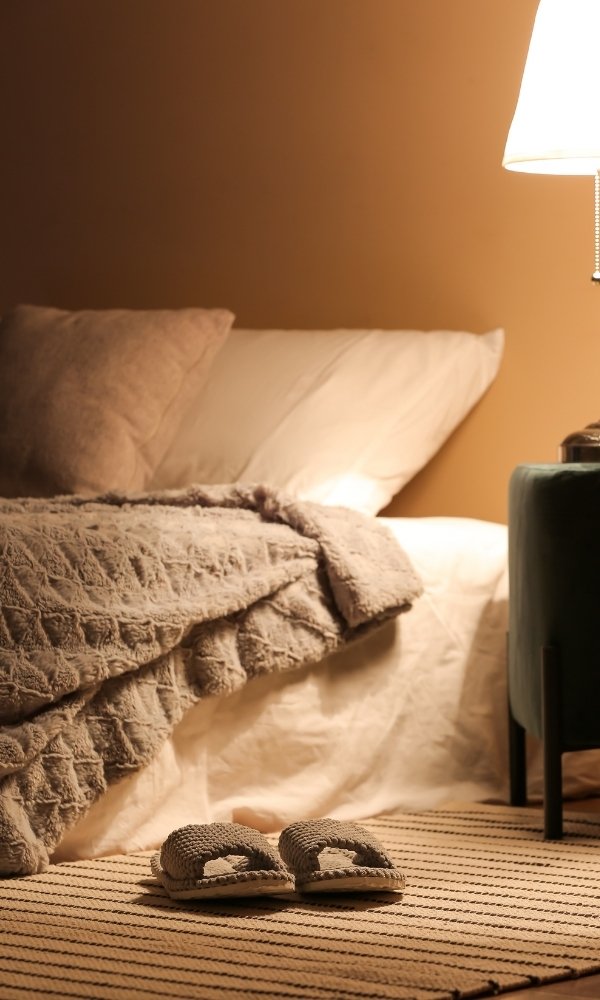 Use a rug to add dimension and texture to your bedroom. Keep it beside or partly below your bed. It adds pattern and colour to your space. Further, you can brush your feet against it before entering the bed to avoid the dust from your feet dirtying your bed.
Avoid buying rugs in light colours as they tend to get dirty and need high maintenance. When you place a dark-coloured rug in your bedroom, it gives a new dimension to the space.
Lighting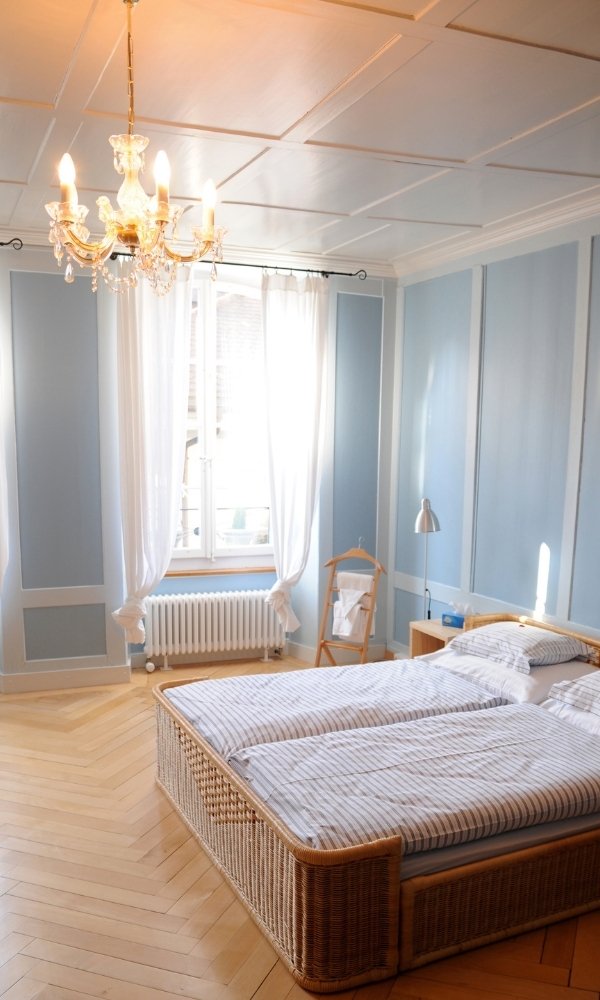 A well-illuminated bedroom always looks great! But make sure its controls are within your reach when lying on the bed.
A bedside lamp is a must-have. In addition, you can go for a zero bulb lamp if you want a night light on.
To add to the appearance, you can opt for chandeliers or flat ceiling lamps depending on the other decor elements.
Patterned Wallpaper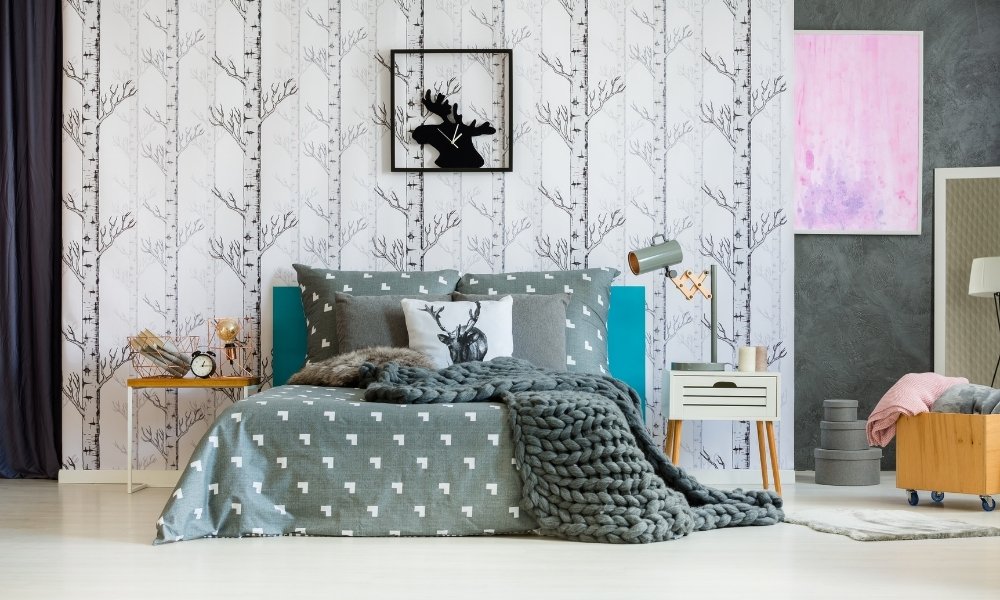 A well-designed wallpaper breaks the monotony of your bedroom and attracts maximum attention towards your bed. Make sure the wallpaper suits your bed decoration or creates a contrast to the primary theme.
The best thing about wallpapers is that you can change them frequently. So, buy what you like immediately as you can always change it later.
Headboard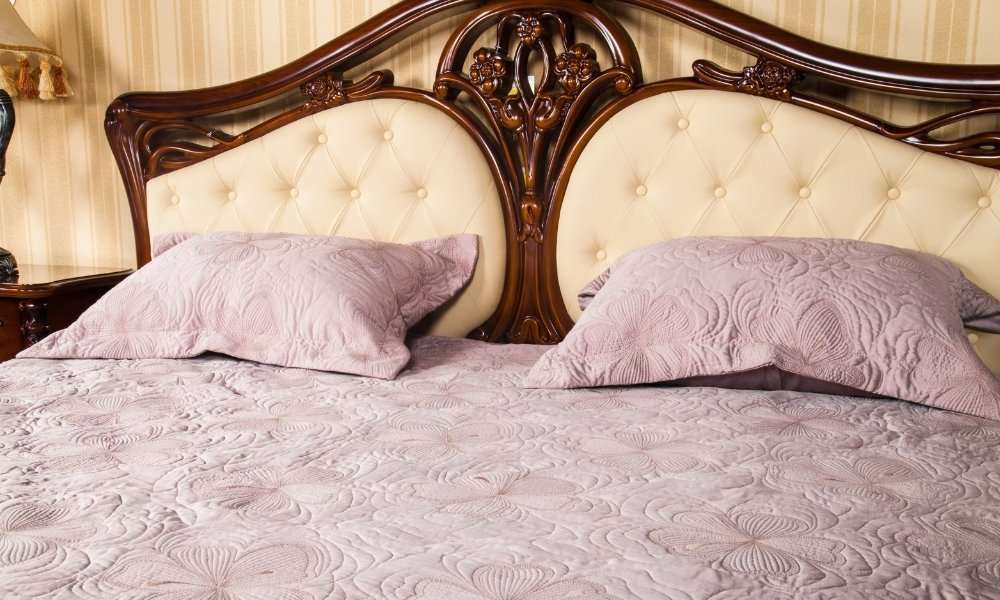 A headboard can be a great decorative and beneficial addition to your bedroom. It completes the look of your bed.
With a good headboard, you can add style to your bedroom and protect the wall from wear and tear. Moreover, they are quite easy to clean and give you the necessary back support when you sit on your bed.
Throw or Runner
If you like to add fancy things to your bedroom, you should buy a bed throw or runner. Though you don't need to use them every day they are perfect for that immediate transformation for a party or special event.
Bed End Bench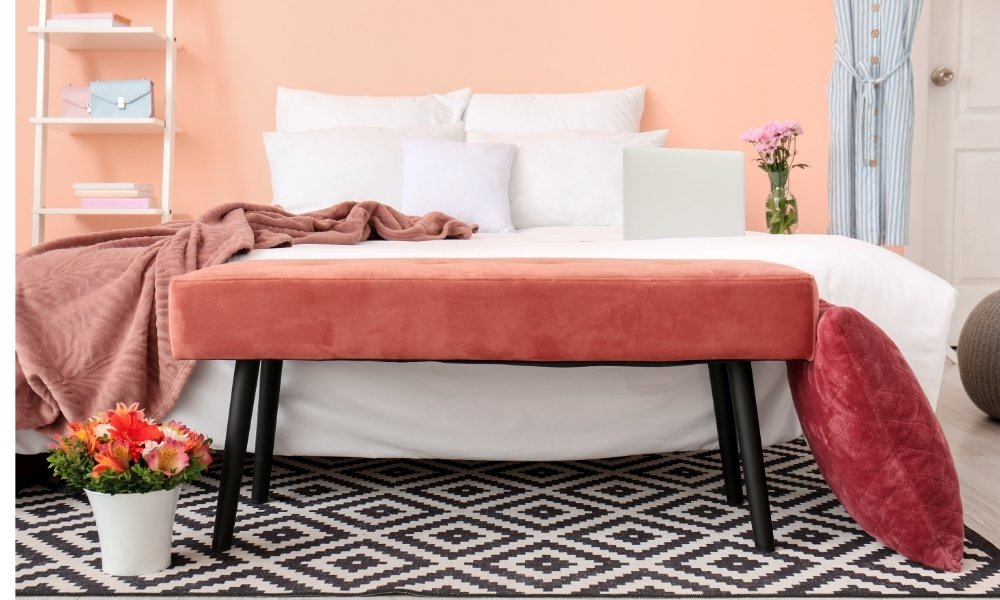 Do you have space at the end of your bed? Keep an upholstered end bench for everyday activities. This ensures that you don't sit on the edge of the mattress. Doing so, in the long run, may compress the edges.
Moreover, an upholstered bed end bench prevents mess and clutter inside your bedroom and that too without compromising your comfort.
Houseplants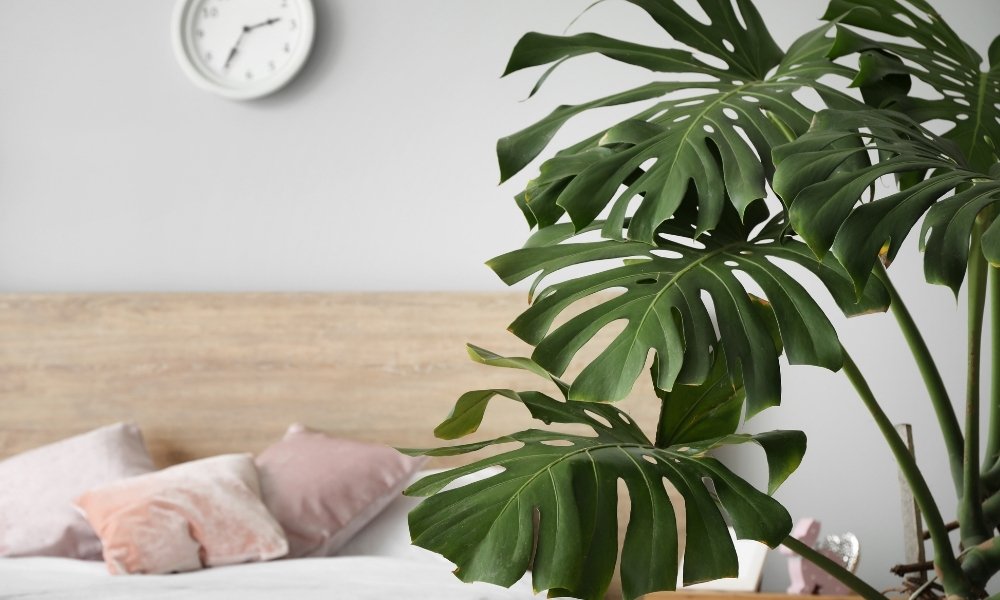 Having an indoor plant in your bedroom is an excellent idea as it purifies the air and enhances the look and feel of that area.
Options such as snake plant, peace lily, aloe vera and money plant are worth considering as they are easier to maintain.
Related reading: How To Arrange Plants In A Living Room?
Was this post helpful?
Let us know if you liked the post. That's the only way we can improve.