The right detergent for your washing machine proves immensely helpful not only for removing stains but also for enhancing the durability of your washing machine. Detergents in liquid and powder form are the most popular options. Though expensive, pods are also gaining popularity in India.
To find the best detergent for washing machines, we have tried 9 of the top-selling detergents in India. We have checked how well it removes stains, how much it lathers, how well it dissolves in water and whether it leaves fragrance on clothes. As stain patches are not readily available in India, we made a patch and created stains of mud, turmeric, grass, ink, grease and coffee. None of the options proved to be good enough for grass stains. But, was effective for all other types of stains.
Each patch was washed with 20gm of detergent at a set temperature and duration with the same weight and type of clothes, thus standardizing all aspects. Let's see how each of them performed.
Best Detergent For Washing Machine In India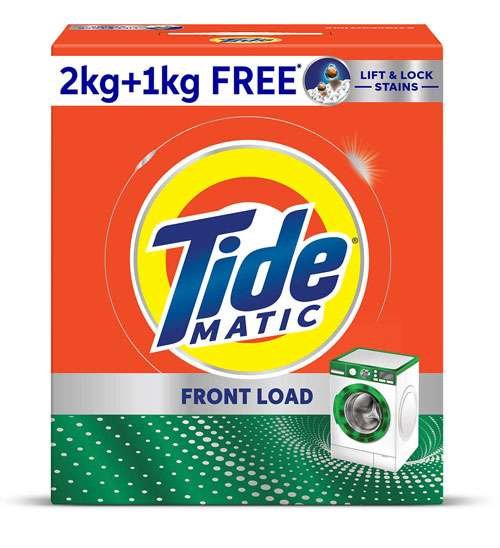 Tide Matic for front loaders was the best among the options we tried. It was the most cost-effective too. The detergent lathers slightly in a front loader and was effective at removing different stains too. It was the best option for grease and turmeric, which are usually the toughest to remove. Within one wash lasting 1.15 hours, the stains were significantly removed. Tide also proved effective in removing coffee and mud stains. Overall, it would be an apt option for non-office working-class people and students.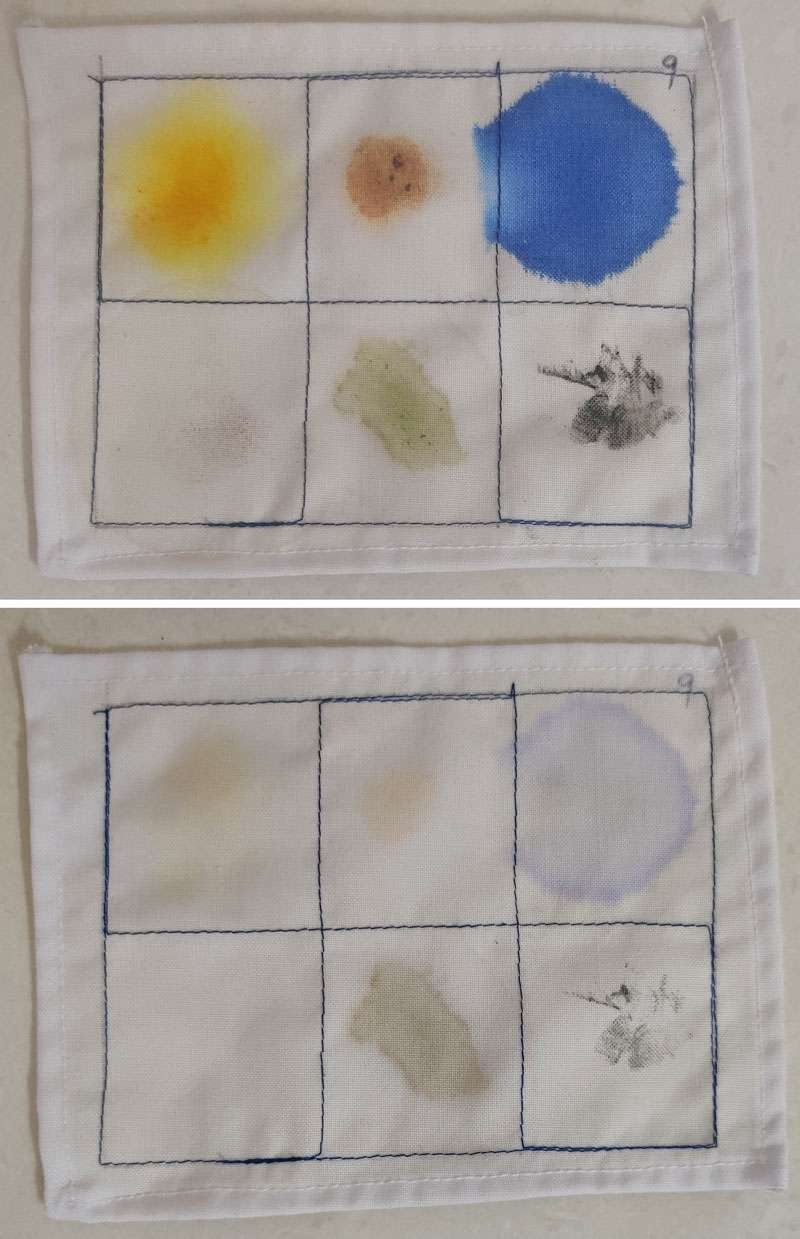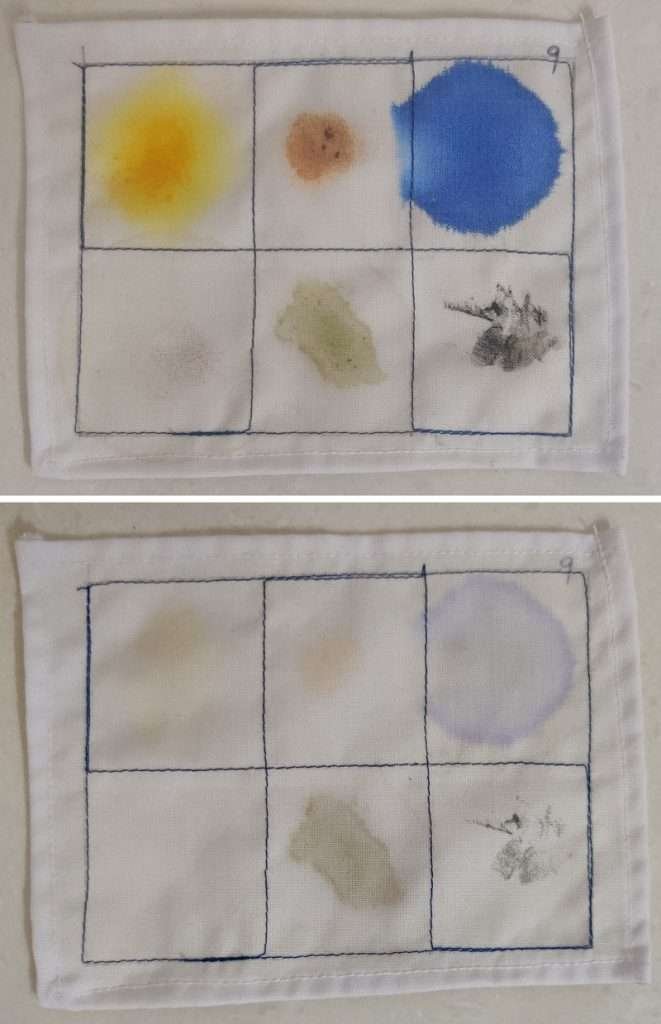 Tide is available in liquid form too for front loaders. However, generally, we have found powders to be more effective than liquid at stain removal. But, liquids are gentler on clothes. Tide is also available for top loaders and for handwashing too. It is important to choose the right form of detergent for effectiveness. For example, using a top loader powder in a front loader will result in a lot of lather and leftover detergent residue in clothes.
Just like Tide, Surf Excel Matic is also an effective detergent to choose from. It is comparatively more expensive than Tide, but gentler on your clothes. If you have children, Surf Excel Matic would be one of the best choices for you because it proved the most effective for mud stains. It was also good for turmeric and curry stains. Its stain-lifting performance for grease and coffee too was optimal.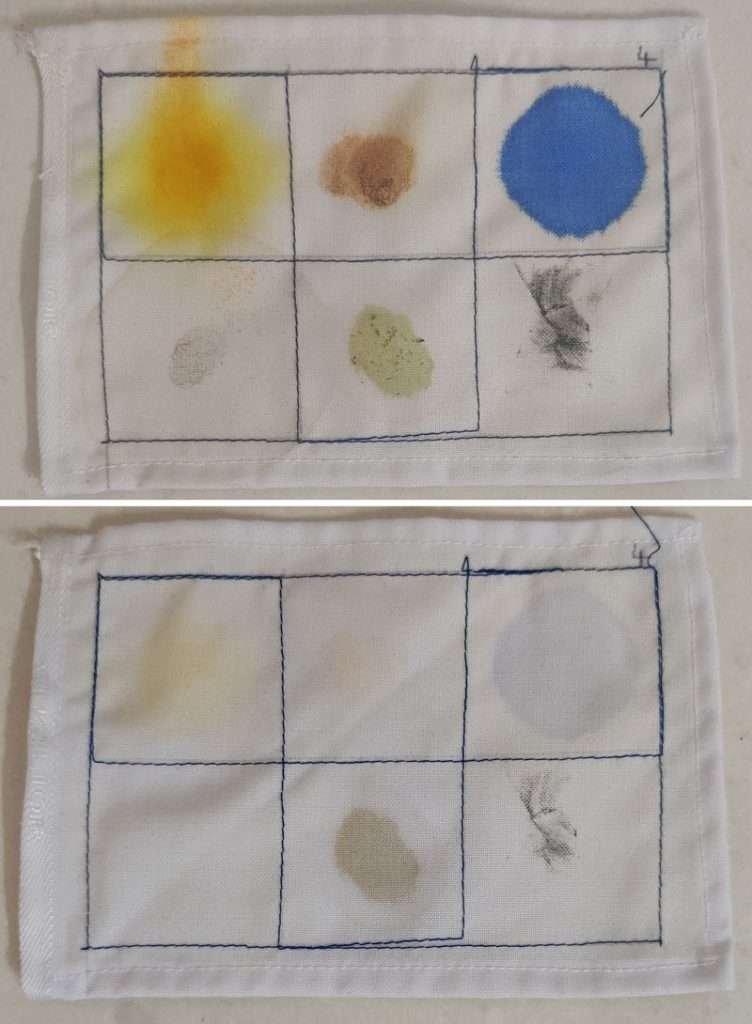 The option we tried was Surf Excel Matic for front loaders. We have also used its liquid, which we cover in the latter part of this article. Surf Excel is also available for top loaders and for hand washing.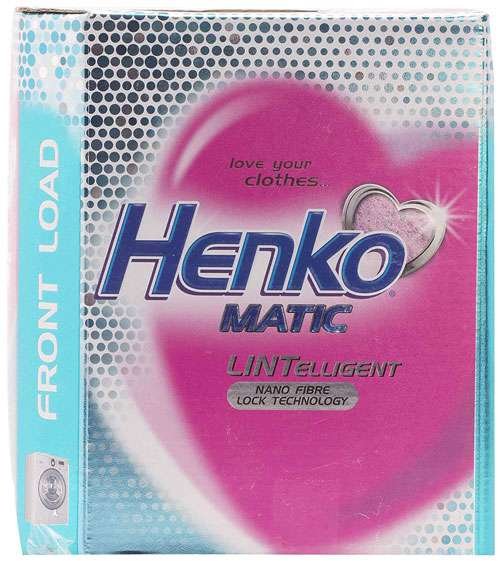 One of the main advantages of Henko Matic detergent is that in addition to excellent stain removal performance, it leaves a pleasant fragrance on your clothes. It proved among the best for removing ink and grease stains. It was pretty good at removing mud stains too. But, for best results, we suggest a pre-soak before the main wash. Henko is fairly gentle on your clothes. Price-wise, it is almost at par with Surf Excel Matic.* Henko is available for top loaders and for hand washing.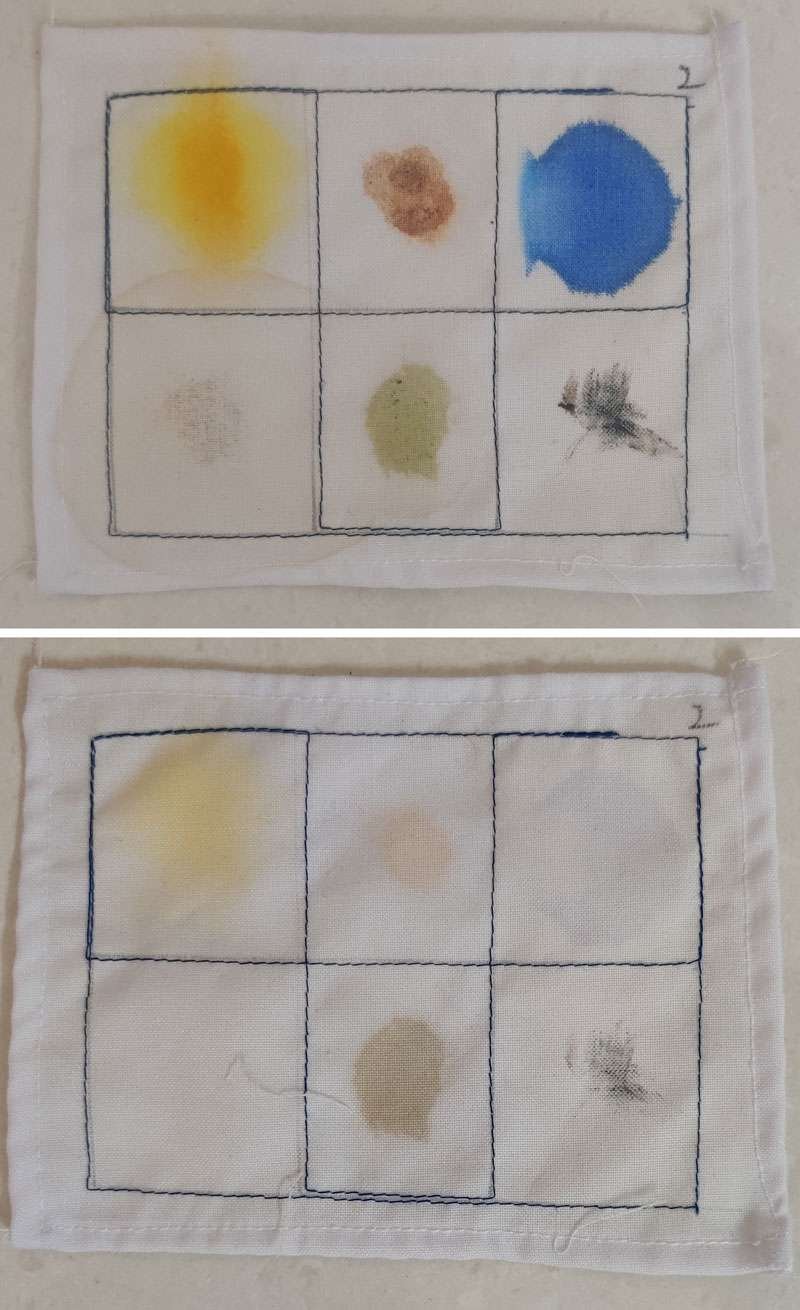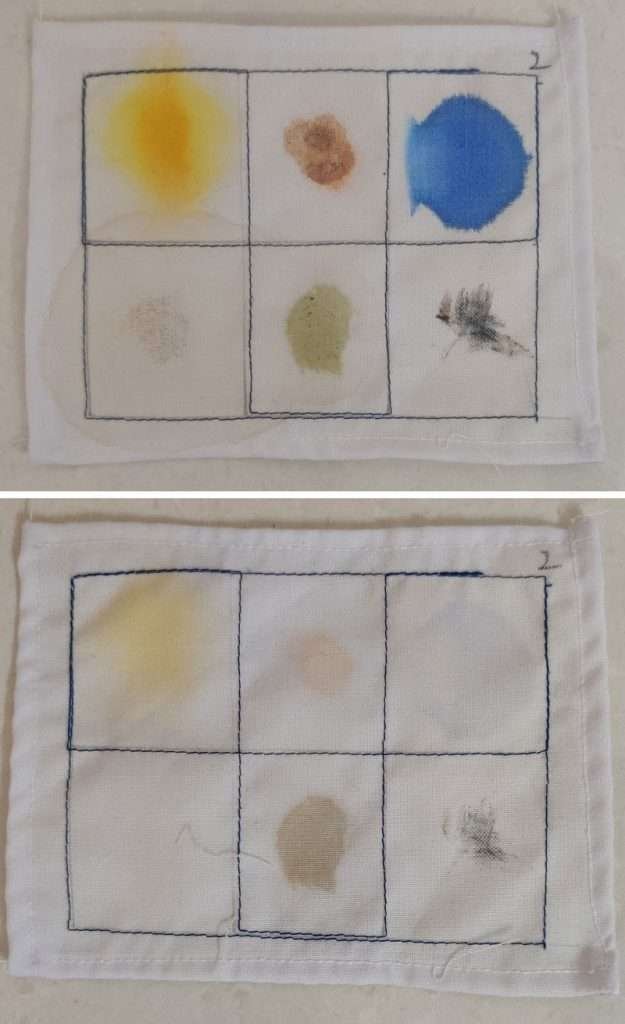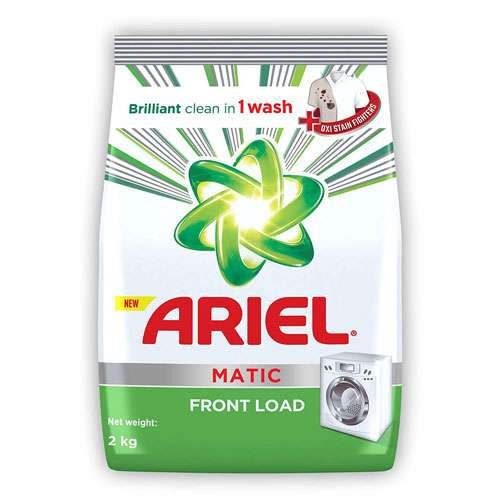 Ariel Matic too proved to be an effective option similar to Surf and Henko. It was in the top 3 options for removing mud and ink stains- a combination that uniforms of school-going kids are prone to get exposed to. The detergent was fairly effective for removing turmeric stains too. But price-wise, it is a tad more expensive than Surf and Henko.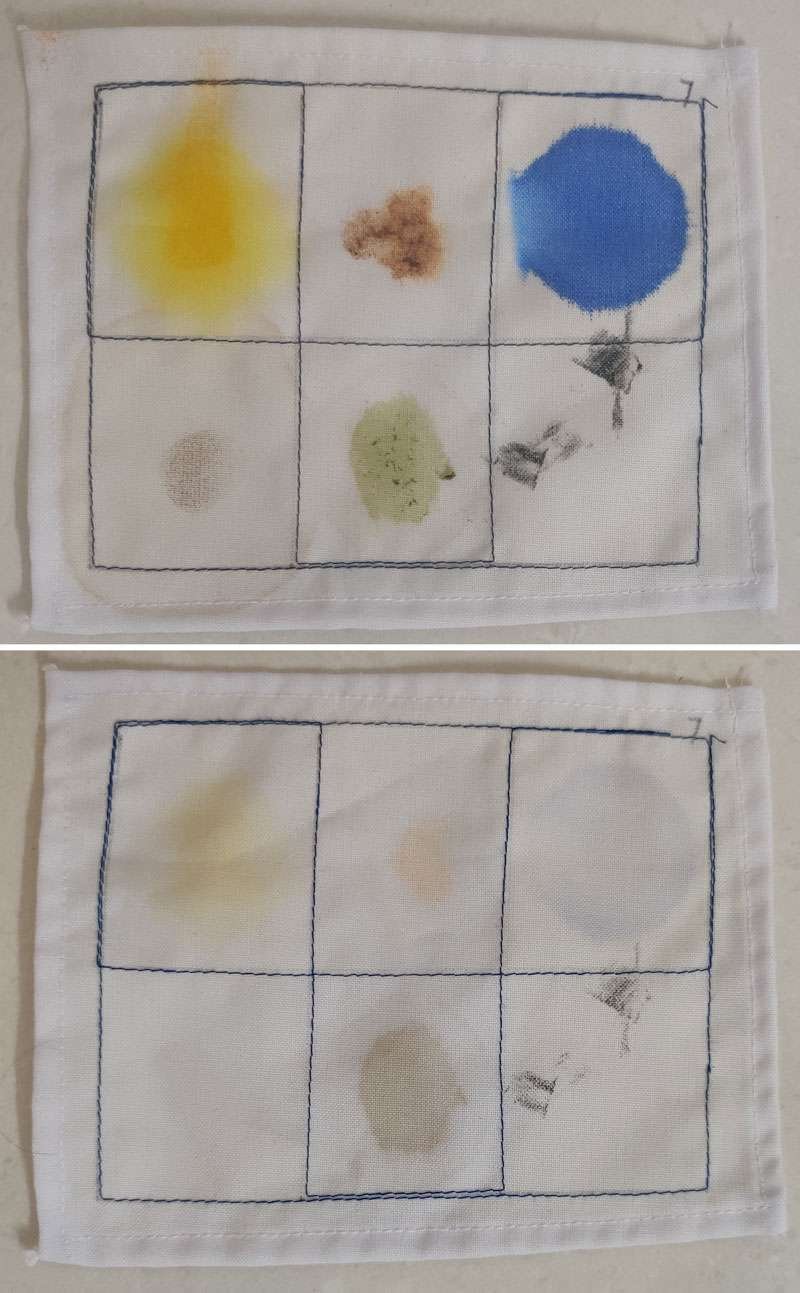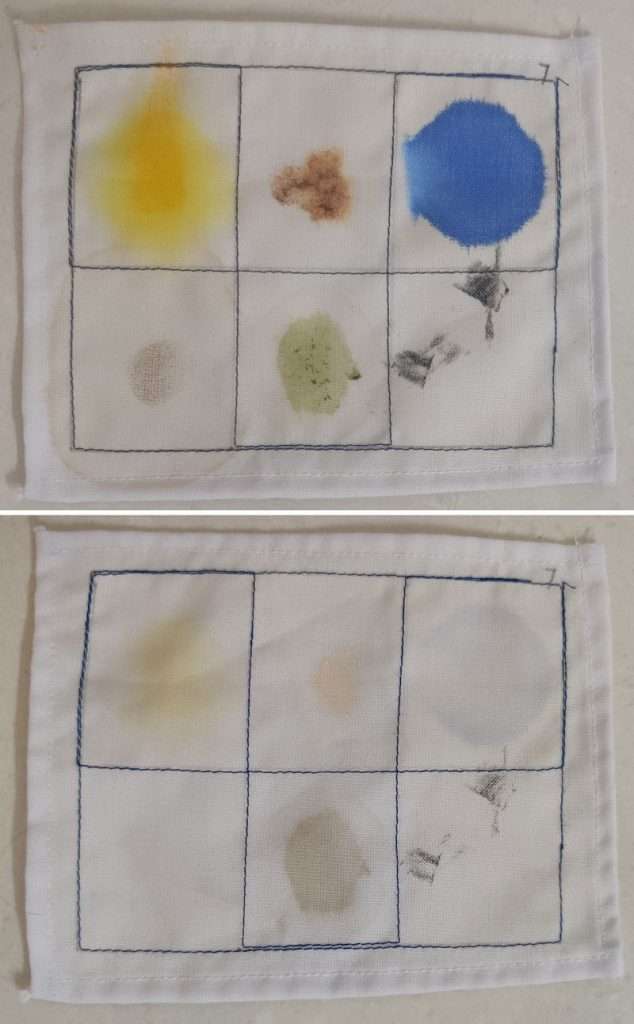 Now if price is not a concern, the best option would be the Ariel 3-in-1 pods. It proved the most effective at removing all varieties of stains within just a single wash. Moreover, it leaves a nice fragrance on clothes and is gentle too.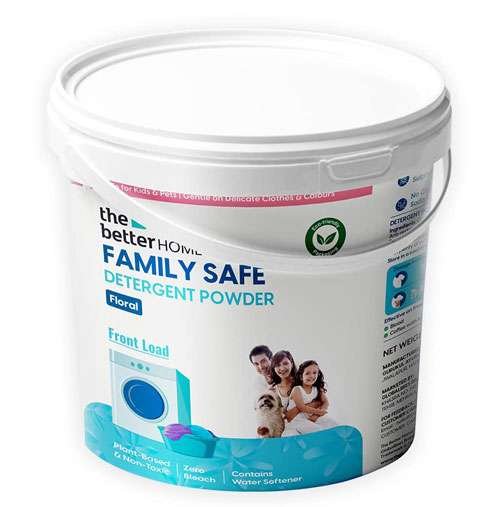 The main advantage of The Better Home Natural Detergent, as the name suggests is that it is natural and safe. So, if you need a detergent suitable for sensitive skin, The Better Home would be an apt option to consider. Price-wise, it is almost at par with Ariel, Henko and Surf Excel too.
When you compare the texture of the detergent, you notice that while Ariel and Henko are more grainy, The Better Home is finer, with a higher tendency to clump together when wet. In fact, we found a small lump of the detergent in the detergent dispenser after the wash.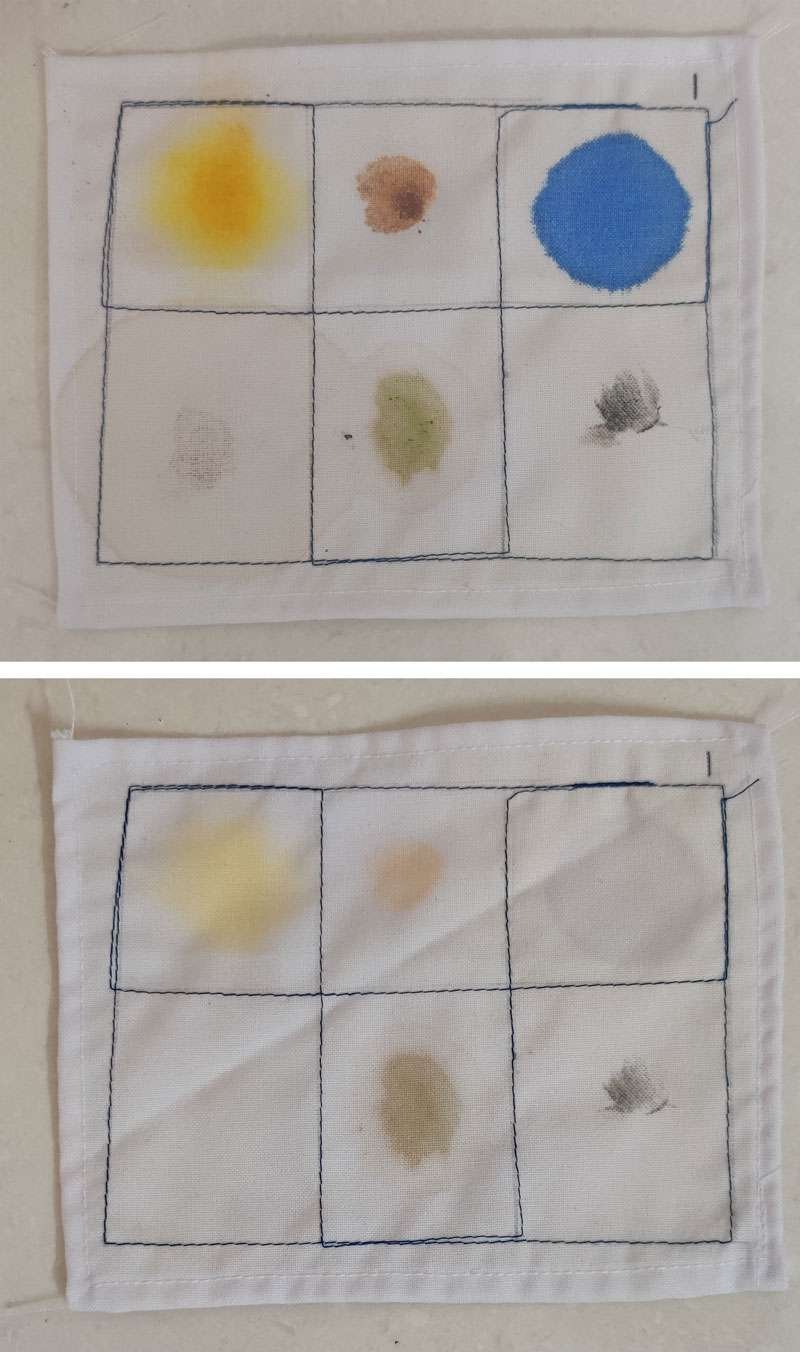 Coming to the stain removal performance, it lagged behind the other options. Though it removed the stains partially well for ink and mud, it did not perform to the expectation for removing turmeric and grease stains. Neither was it very effective at removing odours.
Overall, it may be an apt choice for adults who wish to have an environmentally conscious and natural detergent. But, it wouldn't be the best option for kids and adults who tend to be outdoors or working in an industrial setup for a larger part of the day.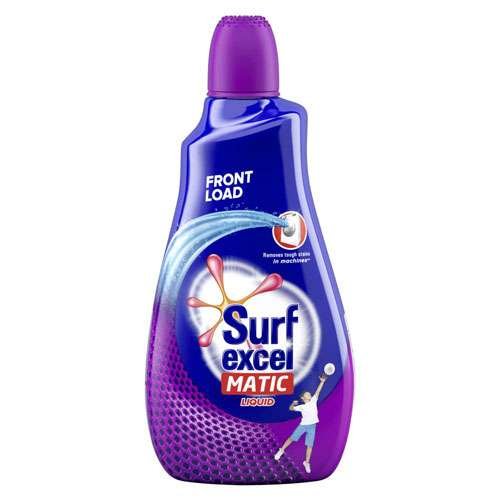 While liquid detergents are better for your washing machine, gentler on your clothes and the septic system, it is not really the best option for removing tough stains, unless you presoak.
When comparing Surf Excel Matic Liquid with the powder, we felt that the powder did a better job with all types of stains. It performed especially poorly with ink stains. With mud, turmeric and grease, it did an average job. But, if we had to choose either powder or liquid, we would opt for powder without a doubt.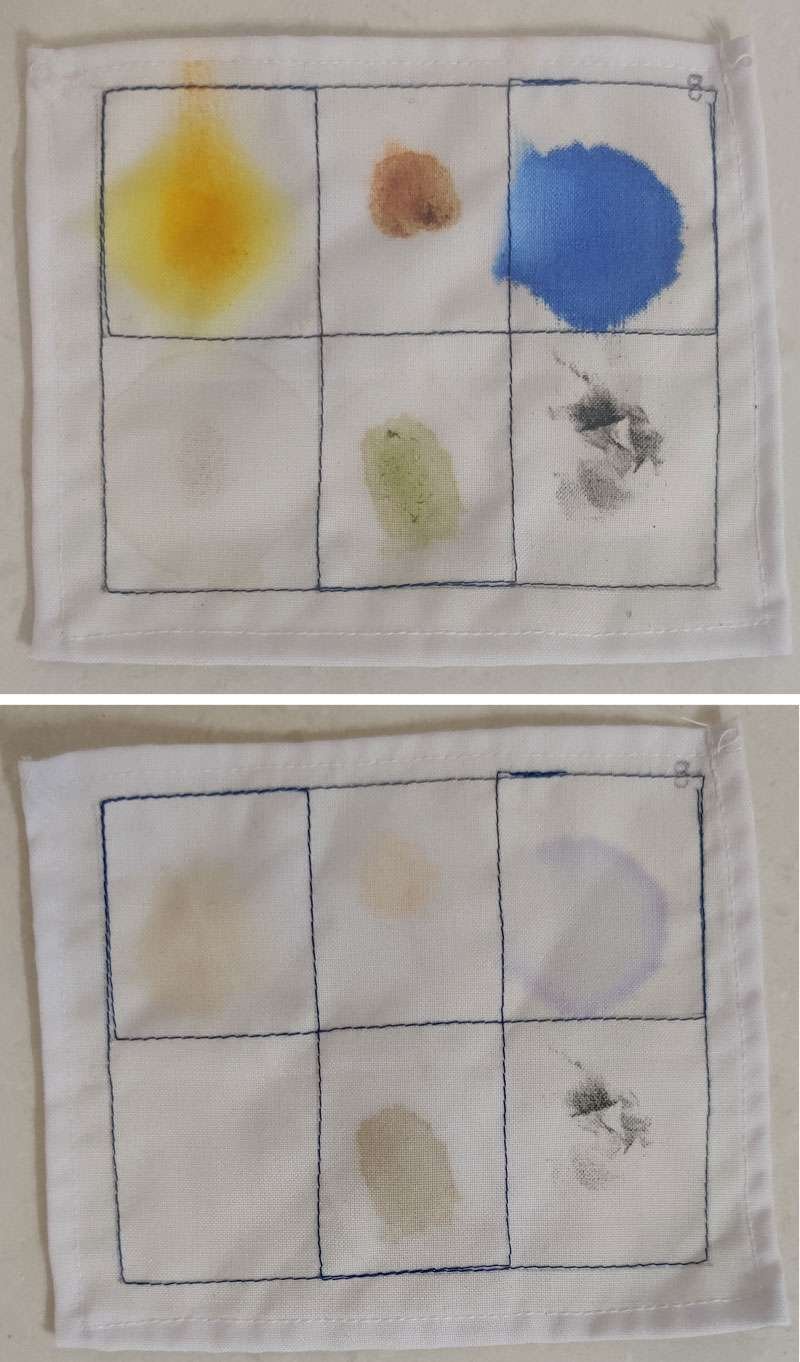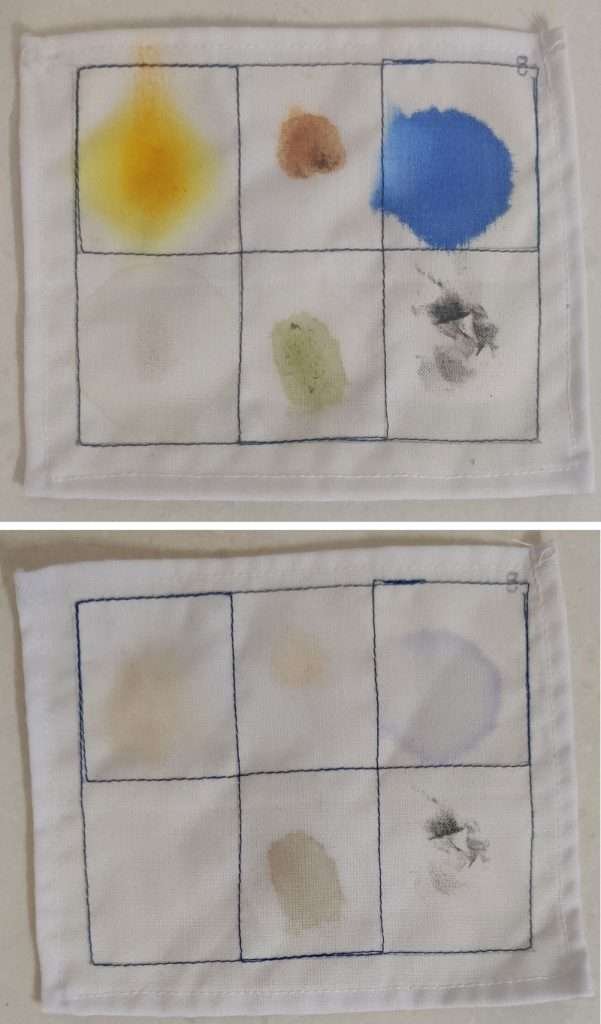 A possible reason why many people feel that liquid does a better job is that you tend to overdose on liquids a lot more compared to powder. The dosage lid itself has a higher capacity compared to the spoon that comes with the powder. Price-wise, liquids are at par with powders.
However, the advantages of Surf Excel Matic liquid are that it is easier on your clothes and machine.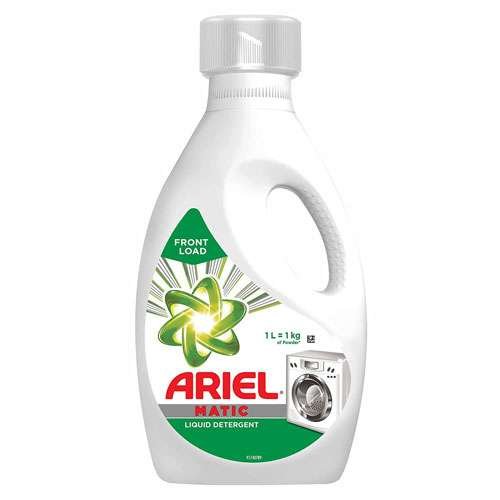 Ariel Matic liquid was one of the most effective options for removing ink. It did a fairly decent job with mud and turmeric stains too. It smells a lot better than powder and leaves a gentle fragrance on the clothes too.
Price-wise, it is almost at par with Surf Excel. Its viscosity too is similar to Surf Excel liquid. Being low viscose is better as then it leaves lesser of the liquid in the lid, hence resulting in more accurate dosage.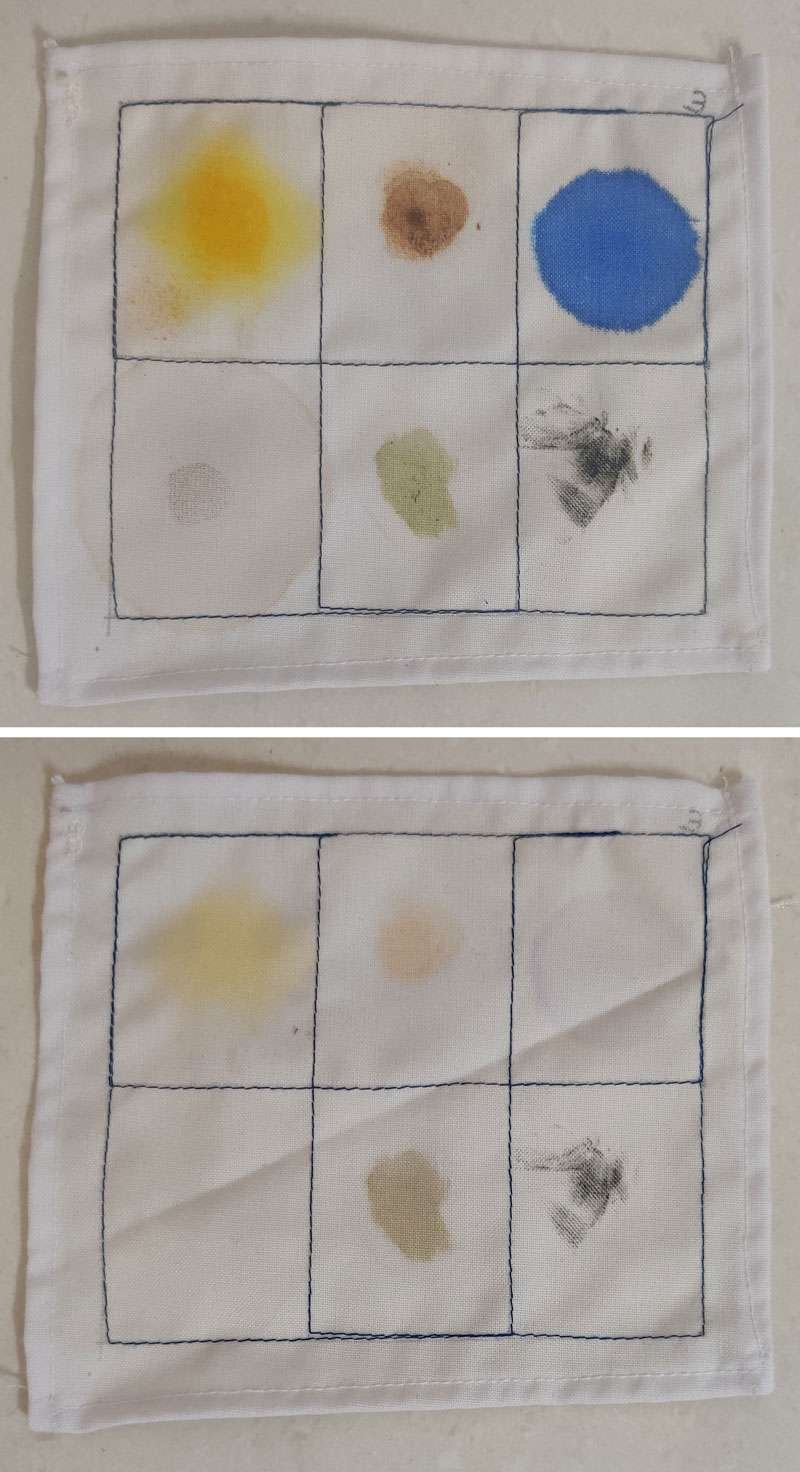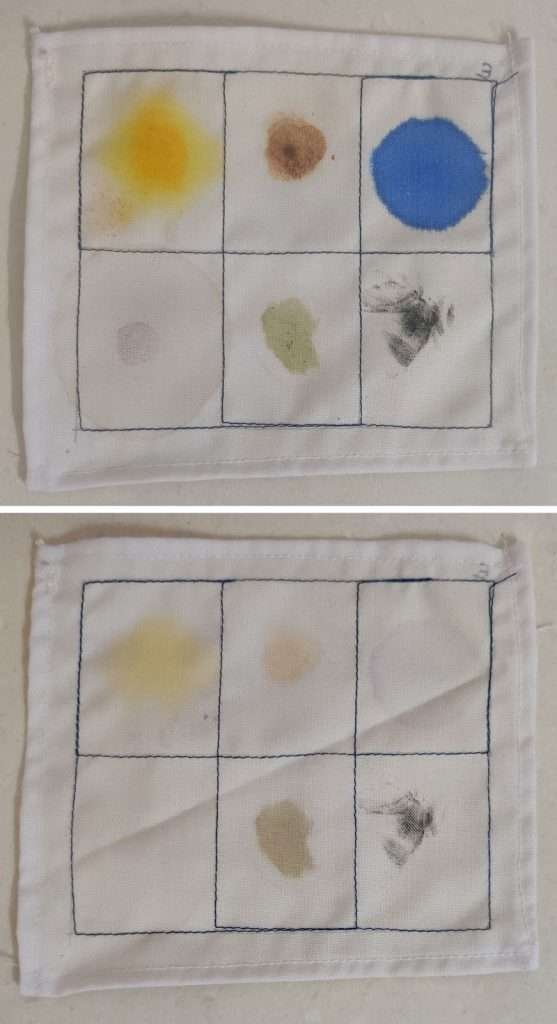 Overall, it is an apt choice for those who wish to have pleasant smelling clothes with minimal to no detergent residue leftover on clothes after washing.
The Ariel liquid detergent is also available for top loaders.
Safewash liquid detergent, as the name suggests is a safe and apt choice for washing delicate clothes. It helps retain the colour and prevents shrinkage. It is an apt choice for washing silk sarees and woollen.
When it comes to stain removal however, it does not go a great job at the first wash. It is not sufficient for tough stains like turmeric and grease. With mud and ink however, it does a fair job, which can be further enhanced by pre-soaking.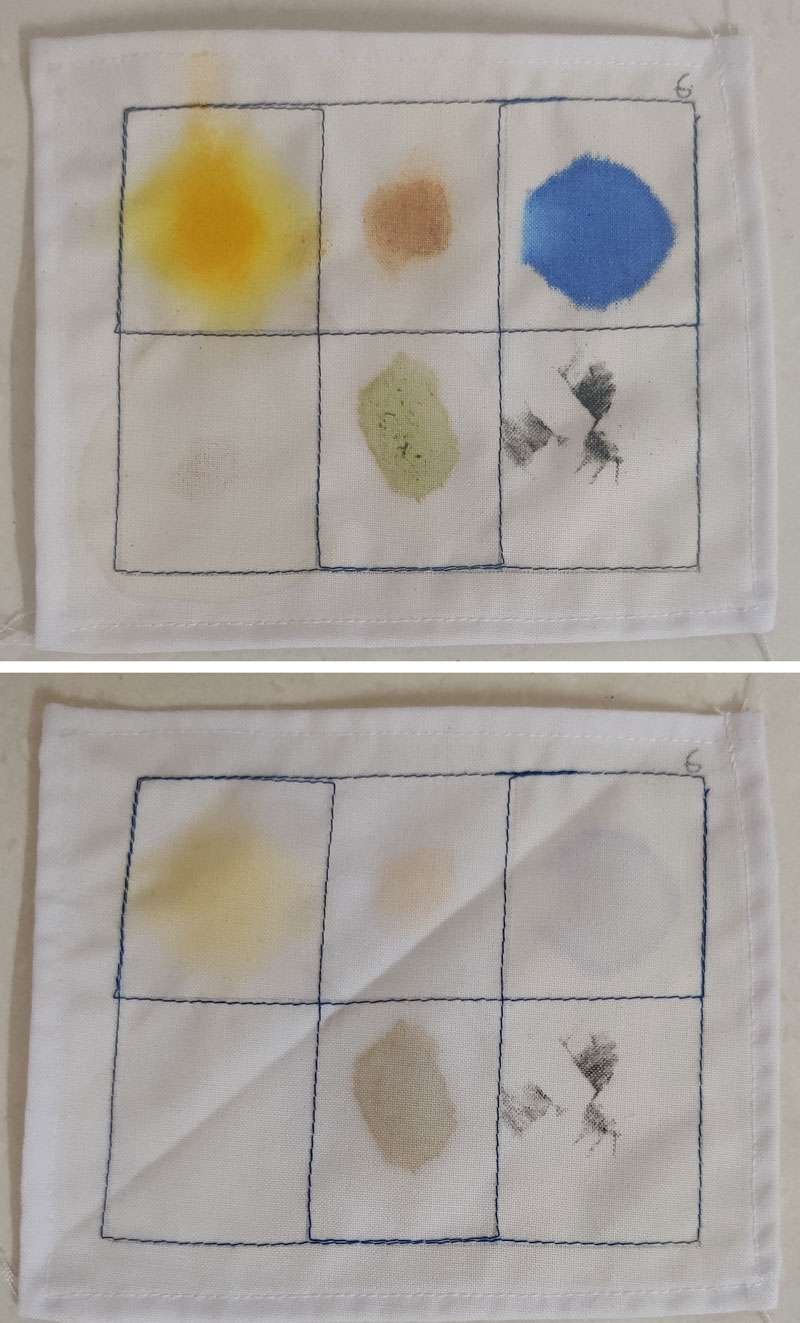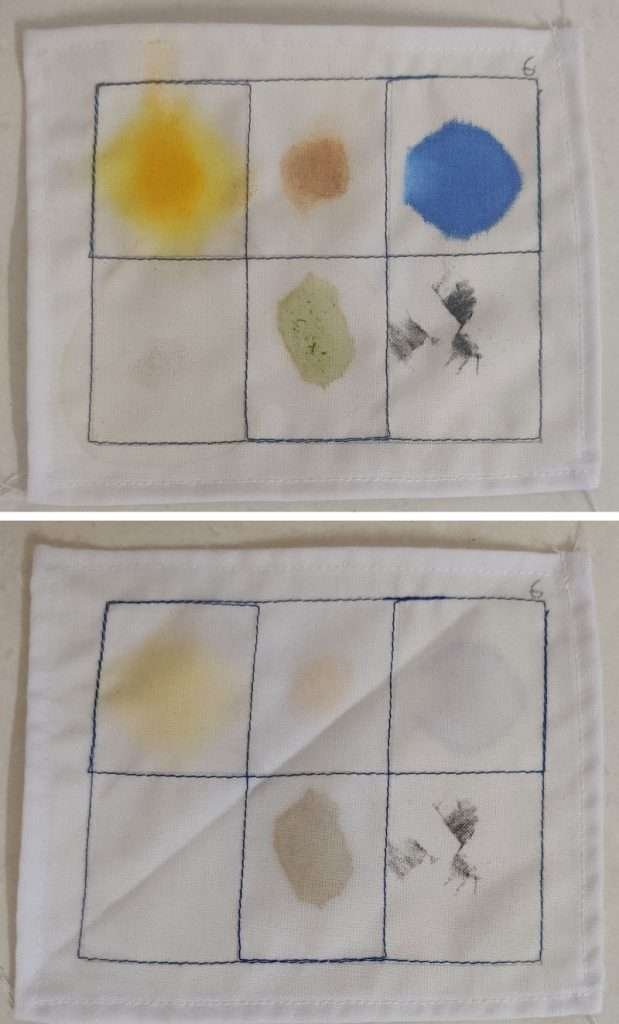 Price wise, it is one of the cheapest options we have tried costing much less than other detergents and powders, except Tide.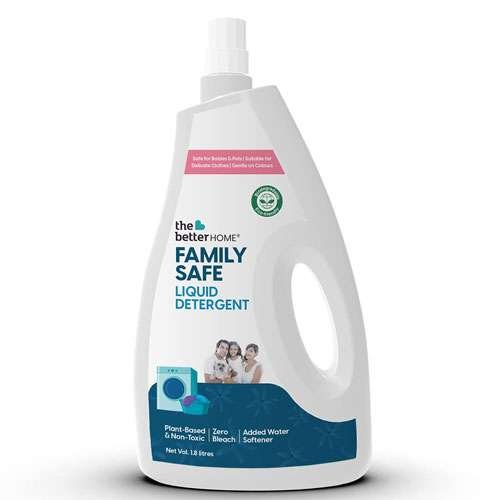 Check the latest price on Amazon
As mentioned earlier, the detergent powder from The Better Home was a bit clumpy in nature. But this is solved with their liquid detergent which easily dissolves and leaves a pleasant fragrance on clothes. Being a natural product, it would be an apt choice for newborns and for those with a sensitive skin.
When it comes to the cleaning performance, it is almost at par with the detergent. The stain removal capacity is just about average. In fact, it did an inadequate job for cleaning tough stains like turmeric and grease.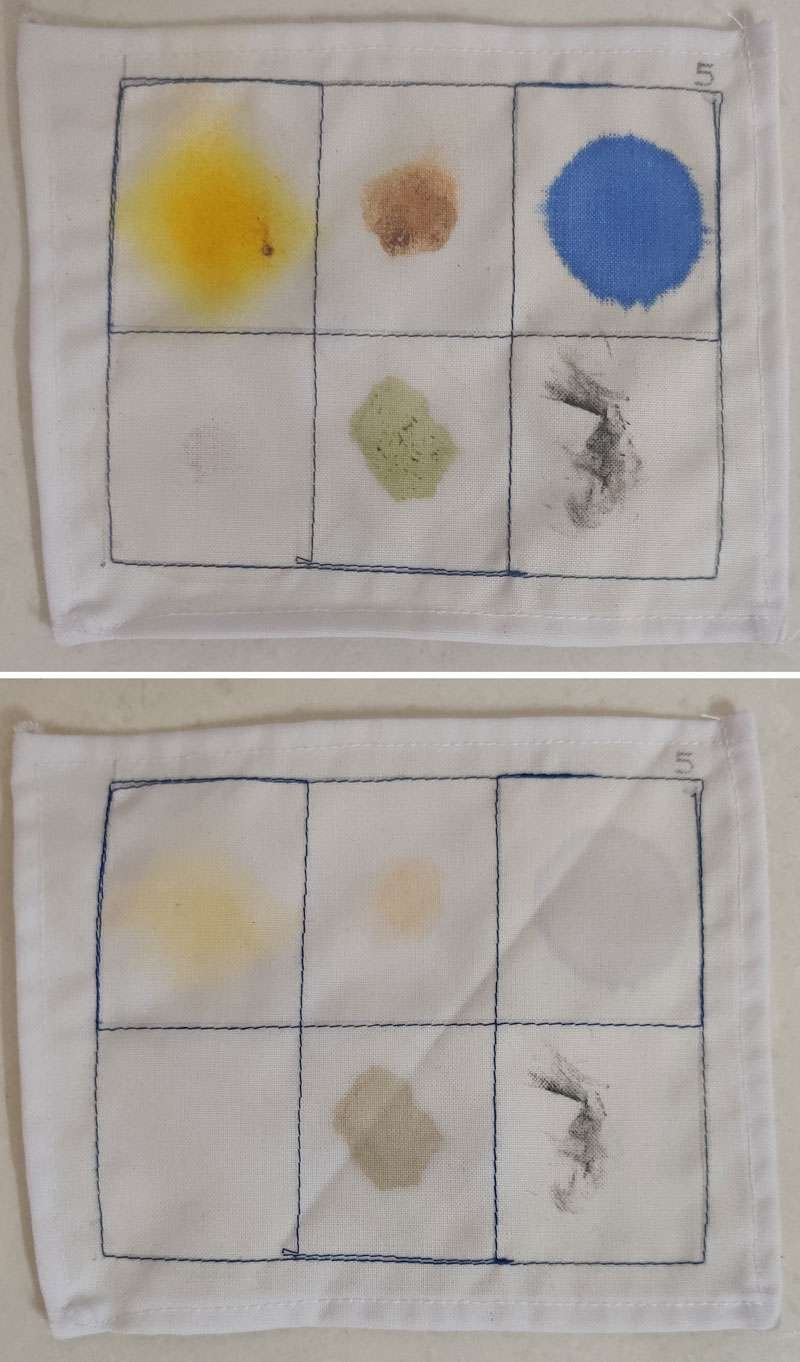 The same liquid detergent can be used for both front and top loaders. As it doesn't lather much, it wouldn't cause many problems for a front-loading machine.
Price-wise, it is the most expensive among the option we tried. So, if you are looking for a natural and skin-safe detergent, opt for Better Homes. Otherwise, if you want a solution for tough stains, it may not be worth the money spent.
*Pricing may vary depending on offers prevailing at the period.
How Much Detergent To Use Per Load?
Surveys indicate that people are highly likely to overdose on detergent. This not only wastes your money, but also affects the wash. When too much lather is produced, clothes won't scrub against each other effectively, resulting in lesser stain removal. The excess detergent can also damage your washing machine and make it prone to mold. Experts recommend using 1-2 tablespoons of washing powder for 6-8 kg load. The quantity depends on how hard the water is, how dirty the clothes are and of course the number of clothes loaded.
Top-Selling Front Load Washing Machines