Of late, white kitchens are trending everywhere. While they look sophisticated and elegant on Pinterest and Instagram, maintaining them is no cakewalk. It requires meticulousness and of course, the right cleaning supplies.
We talked with Toby Schulz of Maid2Match and Steve Evans of Memphis Maids who are professional cleaners, to know more about tips and tricks to maintain a white kitchen.
Always Switch On The Chimney While Cooking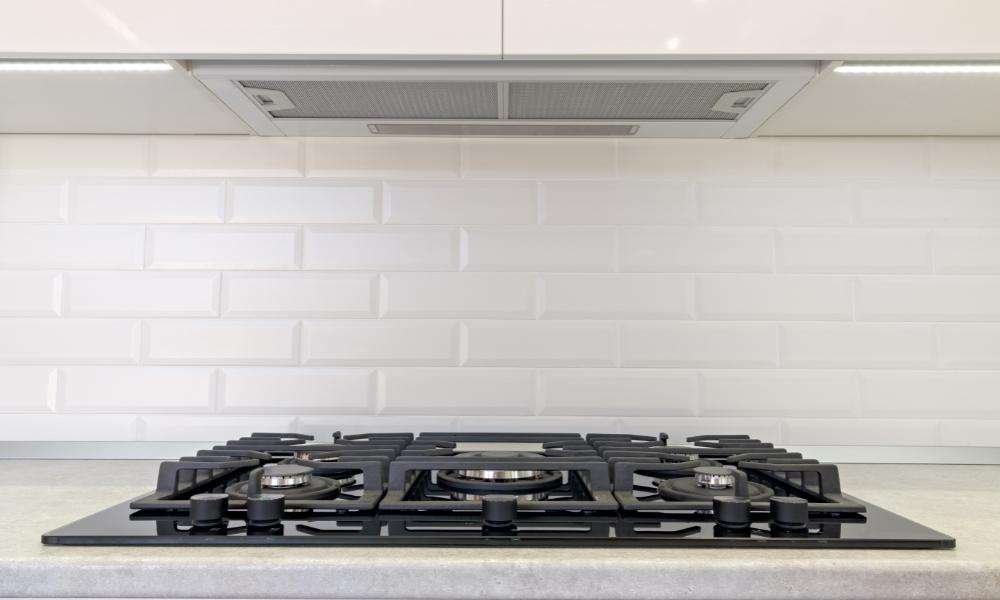 In a regular kitchen, you tend to switch on the chimney only when frying something. But, this shouldn't be the case in a white kitchen. Without the chimney, oil fumes will settle all over the cabinets and the countertop.
Many people consider using an exhaust fan instead of a chimney above the stove. But, an exhaust fan will only get rid of the smoke and won't do much to suck in the greasy fumes. Hence, it is important you use the chimney and also clean it regularly so that it works efficiently.
Related reading: How To Clean Gas Stove?
Clean The Cabinets Around The Chimney Meticulously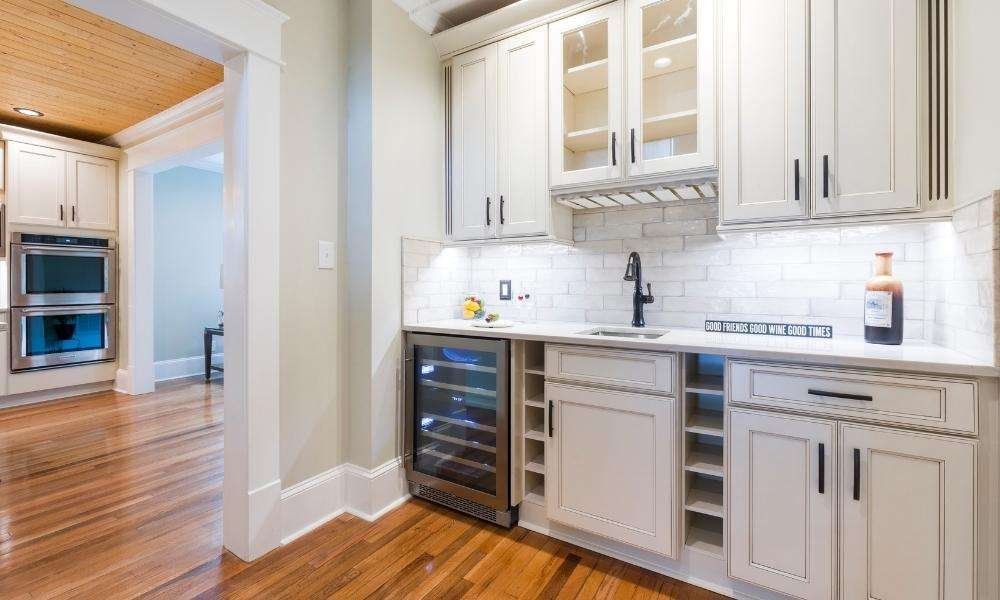 The oil fumes that the chimney sucks in don't always get collected inside it. Often, it settles around the chimney, especially on the exteriors of kitchen cabinets surrounding it. Hence, it is important to clean the area around the chimney meticulously.
Wipe the area with a microfibre cloth dipped in fairly warm water. The heat will help remove the oil stains quickly. If the stains are stubborn, spritz diluted dishwashing liquid and clean the area.
If for some reason, the area was neglected and you have oil fumes baked onto the cabinet, consider using a degreaser spray. But first, spray it on an inconspicuous space to ensure it doesn't discolour the white cabinets.
Related reading: How To Clean Kitchen Tiles?
Tackle spills immediately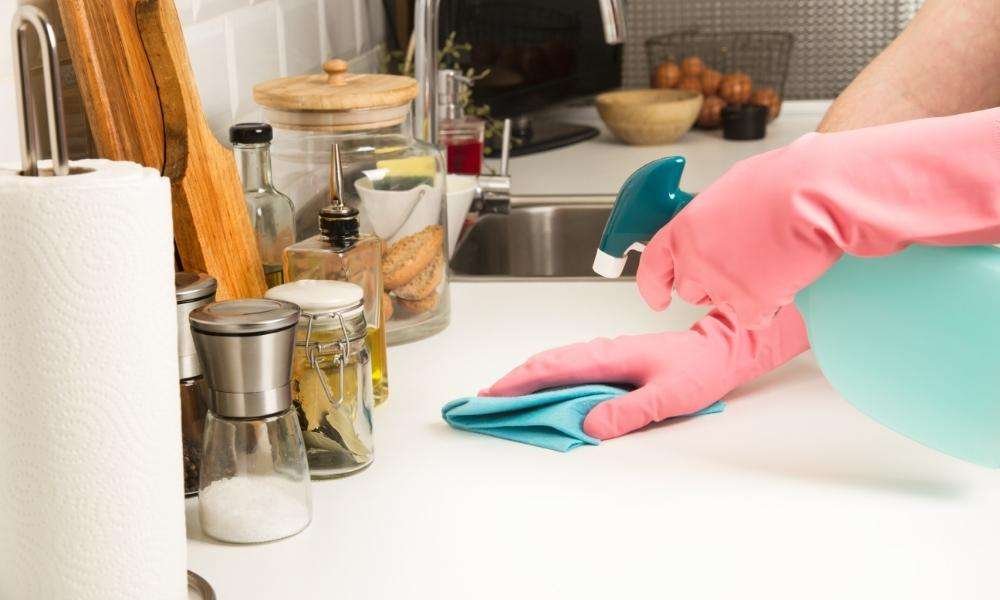 Our dishes are rich in spices. So, the chances of turmeric and masala stains on kitchen countertops are very high. And these stains can be stubborn if not tackled immediately.
Keep a spray bottle filled with diluted vinegar and microfibre clothes handy so that you can attend to spills immediately. If there are difficult stains, add baking powder to a castile soap solution and spritz it on the countertop. Scrub gently with an old toothbrush and then wipe the surface clean with a microfibre cloth.
Clorox wipes can be used to clean the countertop, provided the surface is sealed. It is better to avoid using soap on granite tops as it can develop a film on the surface and dull the finish.
You may also like: the 4 Best Air Fryers In India
Deep Clean The Cupboards Every Month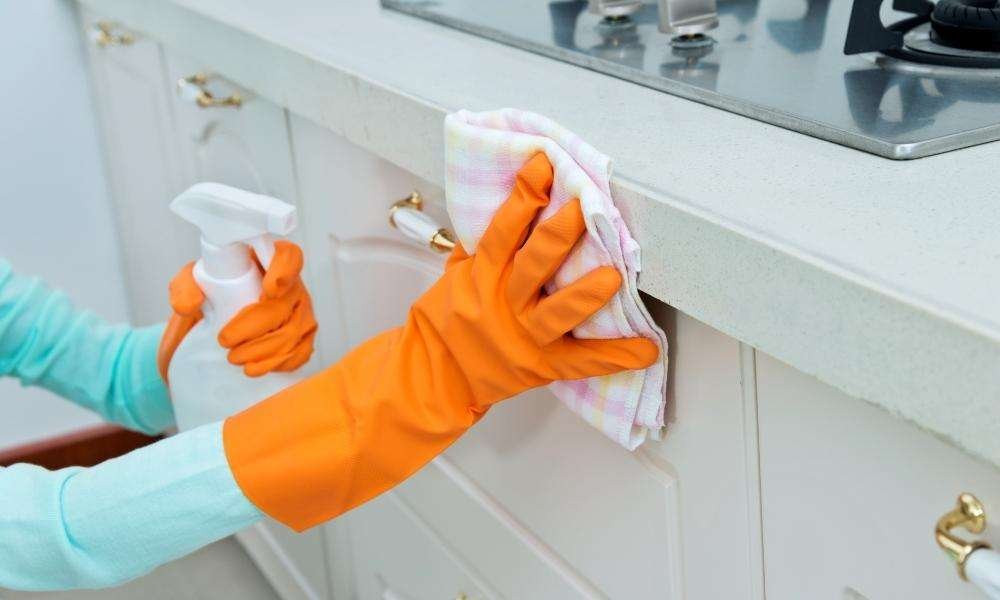 In addition to cleaning the oil fumes settled around the chimney regularly, you should deep clean the cupboards on a monthly basis.
To clean the cupboards, make a solution of 1 cup vinegar, 2 cups of water and 1 tablespoon baking soda. Spritz it on the surface and wipe it clean with a dry towel. If there are stubborn stains, gently scrub them with an old toothbrush taking care not to scratch the surface. You can clean the grouts using a mixture of hydrogen peroxide and baking soda in a 1:1 ratio.
Choose The Right Materials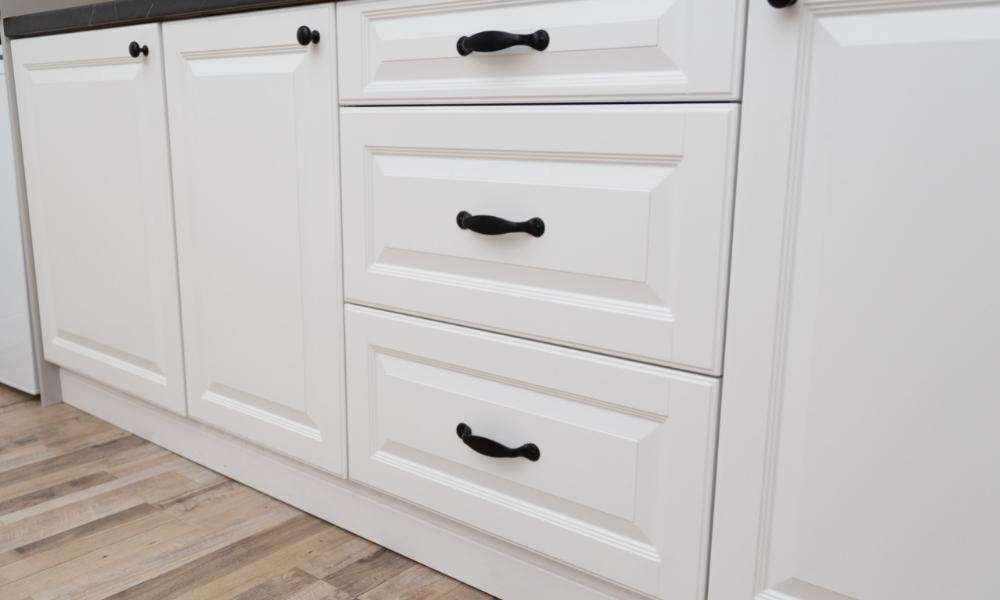 Nowadays, you get a plethora of materials for countertops and cupboards. Popular options for countertops are marble, granite, quartz, quartzite etc. Of them, marble is highly reactive and hence, it may be difficult to tackle stains quickly. White granite is a popular and highly durable choice to consider. But, to prevent staining, apply a nontoxic granite sealer. Similarly, quartz is also an excellent option that is highly stain-resistant and durable.
Cabinet finishings with PU and Veneer are quite stain resistant. But, on the other hand, they are expensive.
---
A white kitchen is definitely eye-catchy. But, just like everything else, it requires diligent maintenance.
Was this post helpful?
Let us know if you liked the post. That's the only way we can improve.