Bajaj is known for selling durable, high-quality appliances for a reasonable price. Currently, Bajaj sells around half-a-dozen models of induction cooktops online and ICX Pearl is among the best-sellers. Let us look at how it performs, its preset functions, safety features and other aspects in this hands-on review.
Pros
Fairly quick at cooking and boiling
Easy to use interphase.
Durable.
Cons
Milk tea function doesn't prevent milk from spilling while boiling.
Minimal auto preset functions
Design
Bajaj ICX Pearl has a design similar to Philips HD4928/01. It measures 27.5cm wide, 36cm deep and 6.5 cm tall. The induction base measures 19.5cm in diameter. Cookware with base measuring 12-22cm can be used on this induction cooktop.
The finishing is a bit glossy. But even so, it doesn't attract smudges that easily like Philips HD4928. The preset functions are clearly labelled and each function comes with a separate button. In options like Pigeon Cruise, you have to keep pressing the function button to change the function as each function doesn't have individual button. This could affect the durability of the push button in the long run.
The induction stove consumes 1900 watts power at the maximum setting and it comes with a 6A plug. While a 16A plug would have been safer, 6A is more convenient as 6A sockets are commonly available.
Related reading: 5 Best Induction Cooktops In India
Preset Functions
The Bajaj ICX Pearl comes with 8 preset functions. They are curry, fry, idli, dosa/roti, milk tea, boil, slow cook and keep warm.
Most other cooktops we tried have several auto functions that keep changing the temperature to optimize energy efficiency and maximize the utilization of residual heat. But this was missing in most functions in Bajaj ICX Pearl. Only slow cook and keep warm adjusted the temperature/wattage to utilize residual heat. Other functions just ran at a constant temperature throughout, without using the residual heat in the cookware.
In Amazon Basics and Pigeon, the heat milk function runs at cycles of heating and using residual heat for 15-20 minutes. Thus, it prevents spillover. But, in Bajaj ICX Pearl, it just runs at 800 Watts continuously. Within just 3-5 minutes, the milk boils and spills over.
In Roti/Dosa mode, the cooktop heats to 800 Watts. Dry heat protection mode is on in this mode. Hence, it is advisable to roll all Chapatis at once and cook them one after the other. In Induction cooktops generally, rotis don't inflate like you find on gas stove.
The boil function runs at 1900 watts, without any timer. Idli function on the other hand runs at 1600 watts for 1 hour. The timer can be set from 1 minute to 3 hours in this mode. In curry and dry mode, the induction cooktop is set at 1300 Watts for 45 minutes and 1 hour respectively. Here too, the timer can be set from 1 minute to 3 hours.
You may also like our article on Best Thermos Flasks In India
Performance
The induction cooktop is fairly quick. We were able to boil 1 litre of water to 100 C in 5.2 minutes, which is at par with AmazonBasics 1900 watts induction cooktop. Other modes too work as promised and the wattage on control panel was par with the measurements on the watt meter.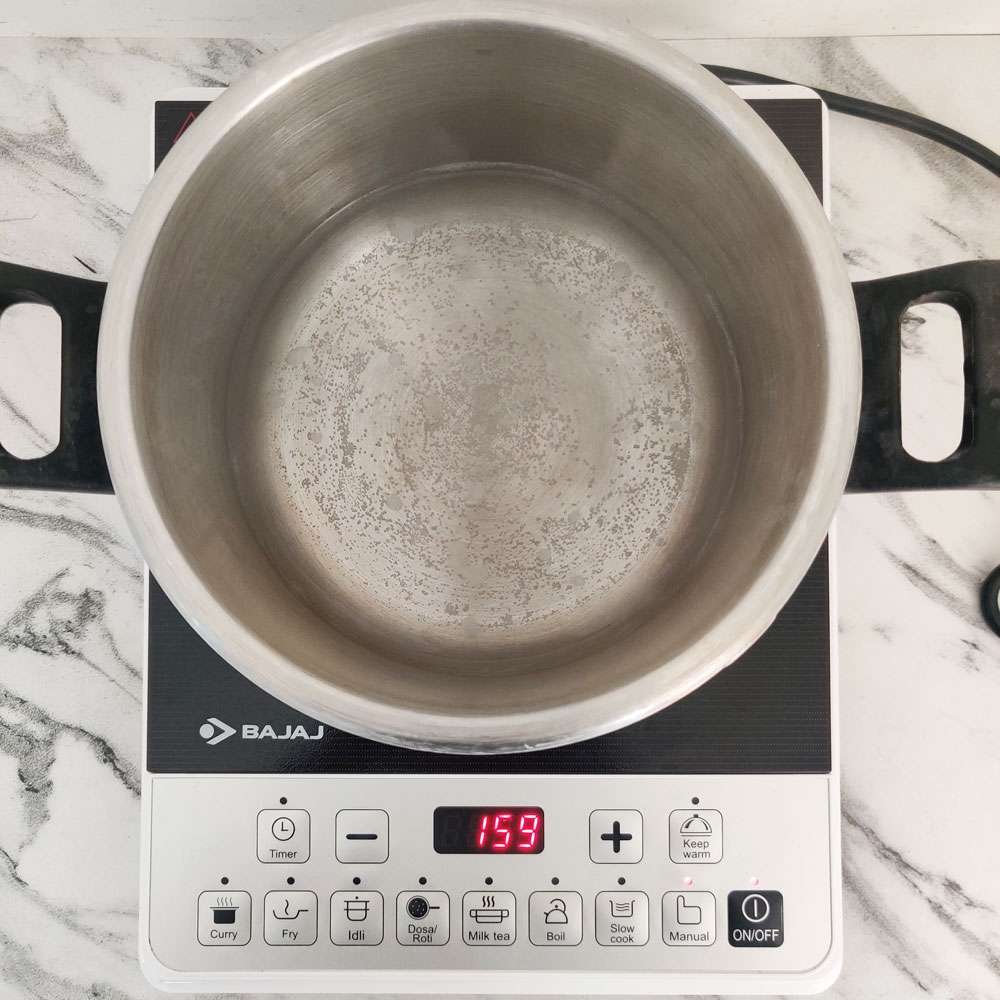 When making dosa, the centre gets brown and the edges remain white due to uneven heat transfer. This is something you find in all induction cooktops as their coils are just 7-9cm in diameter.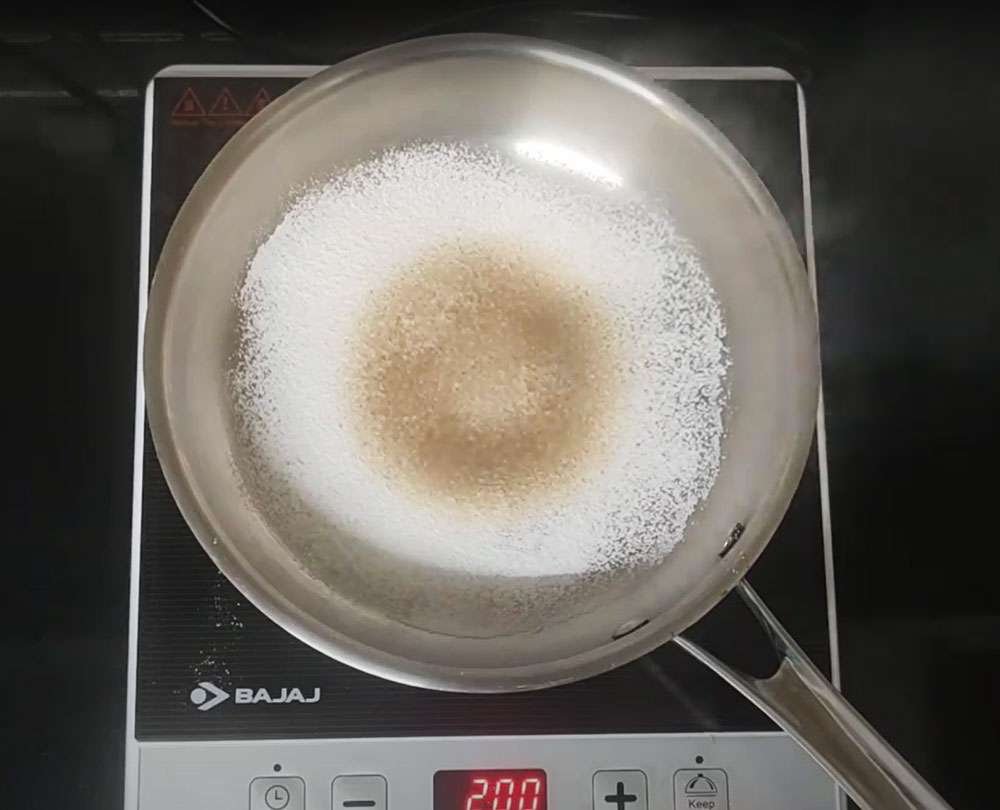 Preset modes other than keep warm and slow cook are not automatic. Hence, you may not necessarily find it to be of much use. You would rather be better off using the manual mode. So, if you are someone who depends on preset modes often, Bajaj ICX Pearl may not necessarily be an ideal choice for you.
Ease of Use
The Bajaj ICX Pearl is fairly easy to use with clearly labelled buttons that are fairly responsive. The display alternates between time and wattage so that you can easily adjust the settings as needed. However, in spite of having 8 presets, ones other than slow cook and keep warm aren't of much help.
Safety Features
Just like other induction cooktops from Philips, Prestige etc, Bajaj ICX Pearl too comes with various sensors that ensure superior safety. E6 error indicates the high temperature of the induction cooktop while E3 errors indicate overheating of the induction plate- something that happens when the cookware gets overheated. Other errors like E1, E2, E4, E5 and E6 alerts when other internal sensors malfunction. In such cases, the product has to be repaired before further using.
Flaws That Could Have Been Better
Given the pricing, we do expect the preset functions to be automatic for easier use and better energy efficiency. It would have been quite helpful if the heat milk preset did so preventing milk from spilling over. As such, this induction cooktop seems to be apt for only those who prefer manual setting instead of preset functions.
Other Models
The most budget-friendly option from Bajaj is the Bajaj Splendid Induction cooktop which comes with 1200 watts power consumption. It comes with 7 presets. Bajaj Magnifique is an option with 2000 watts power consumption and touch controls. Bajaj ABS Slim too comes with similar touch panel control, but with 2100 watts power consumption.
Conclusion
Overall, Bajaj ICX Pearl is an apt choice for those who set the temperature manually and don't really use preset cooking functions. It has ample safety features and is fairly durable too.
Was this post helpful?
Let us know if you liked the post. That's the only way we can improve.