Refrigerators are a must-have in every kitchen. As each family has different needs, the manufacturers have come up with several types of refrigerators to suit each need. Let us take a look at them, how they differ from each other and whom they are best suitable for.
Single Door Refrigerator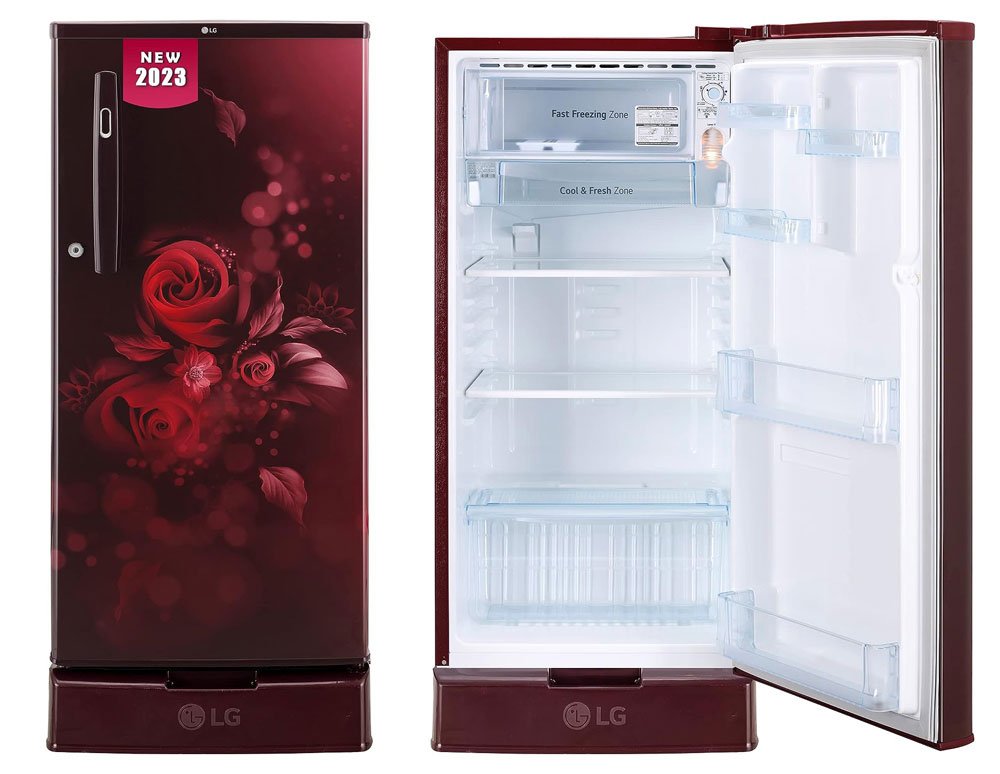 Single door refrigerators are the cheapest among the various types of refrigerators. As the name suggests, they have a single door with a freezer at the top with a small door and fridge at the bottom. They have direct cool technology. As a result, they are inexpensive and consumes the least energy. But, a disadvantage is that they need to be defrosted periodically.
Typically, they have smaller freezer compared to other types of refrigerators. Also, their capacity is usually lesser than 200 litres. So, they are best suited for bachelors or small families with 2-3 members who use freezer very limitedly. Price range of single door refrigerators range from Rs.8-20K.
Pros
Compact and budget-friendly
Highly power efficient.
Cons
Have to defrost periodically
Freezer space is limited
Double Door Refrigerator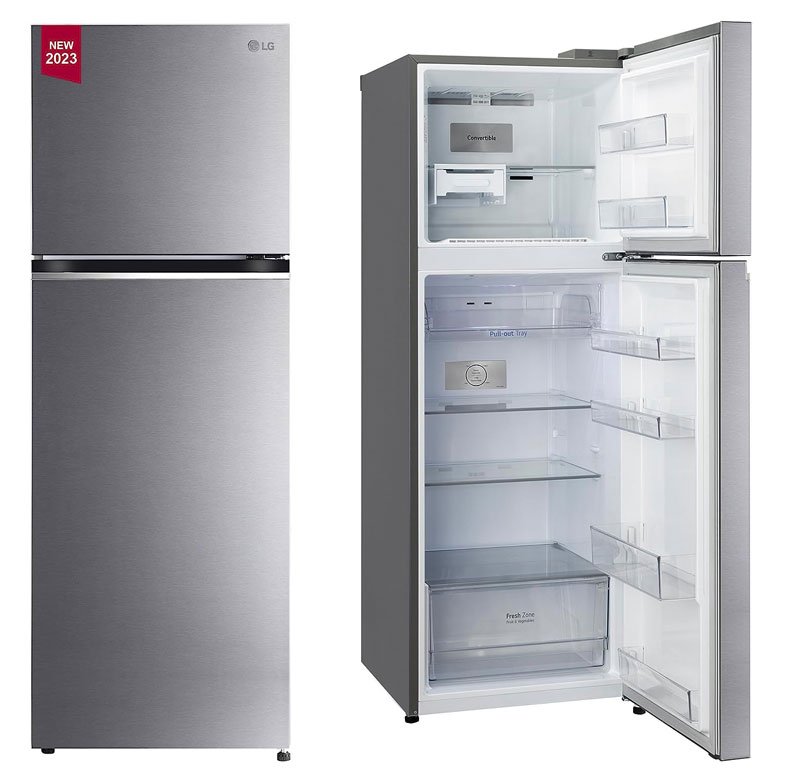 Double door refrigerators, as the name suggests have two doors. The one at the top opens to the freezer and the one at the bottom opens to fridge. They are also known at top-freezer refrigerators.
As they are equipped with frost-free technology, you don't have to defrost them. But, compared to single-door refrigerators, they have higher power consumption and are more expensive too.
Most double door refrigerators have a fridge-to-freezer ratio of 70:30. So, it is an apt choice for those who stock up frozen food, fish and meat on a regular basis. These refrigerators also have a much superior cooling system than single-door refrigerators. So, they preserve food fresher for longer.
Double door refrigerators are available in sizes ranging from 250 to 700+ litres. Their price range starts from around Rs.15,000 to 80,000/- and are apt for nuclear families as well as joint families who need sufficiently large freezer space for their day-to-day needs.
Pros
Has superior cooling efficiency
Comes with sufficiently large freezer space.
Comes with a variety of features.
Doesn't need to be defrosted
Cons
Comparatively more expensive than single-door refrigerators
Triple Door Refrigerators
Triple door refrigerators in India are from mainly from Whirlpool. Their Protton series is a much-popular range that has a door at the top for freezer, at the middle for fridge and a pull-out vegetable box at the bottom. Whirlpool claims to have a much superior cooling system and food preservation technology that enables it to preserve vegetables for as much as 7-10 days without spoilage.
These refrigerators can be considered as an alternative option to double door refrigerators. They are especially useful for those who consume fresh produces in abundance. Moreover, since each compartment has distinct doors, the loss of energy resulting from cold air escaping when opened would be reduced.
Note that, in India, only single and double refrigerators have BEE( Bureau of Energy Efficiency) ratings that indicate the energy efficiency. Triple door and side-by-side refrigerators do not. So, even if you see "5 star energy performance" in the product description, please understand that these are words of the manufacturers and not BEE.
Pros
Well-designated space for better organization.
Has numerous features for preserving fresh produce for longer.
Cons
Unsure about the energy efficiency
Slightly more expensive than double door refrigerators of comparable capacity.
Convertible Refrigerators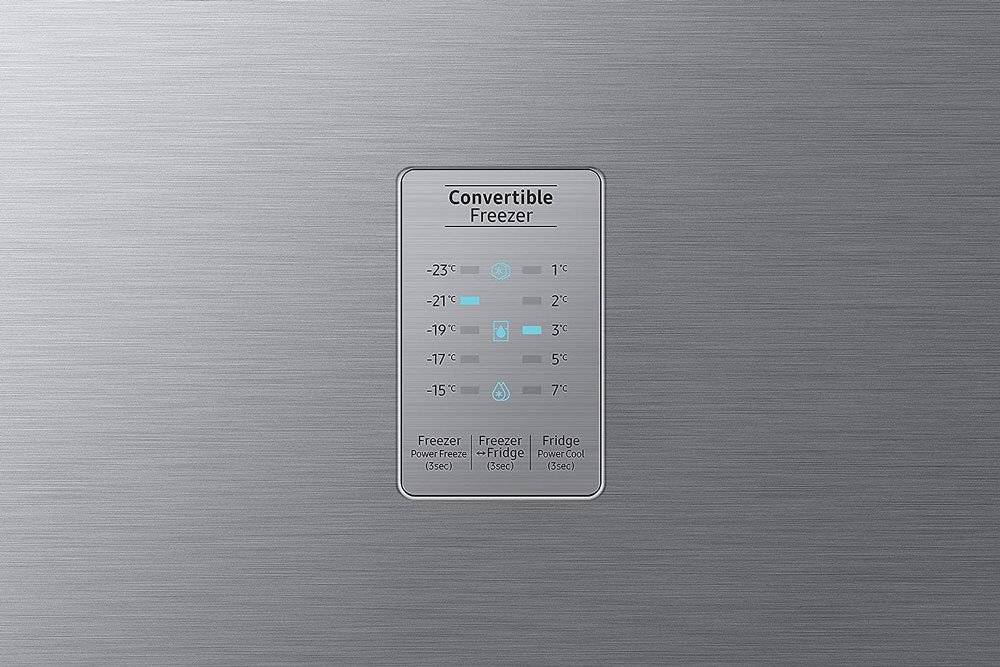 Convertible refrigerators were first introduced in India by Samsung. Later, manufacturers like LG, Whirlpool, Haier etc. followed suite.
Convertible refrigerators from Samsung have 5 modes. They are- Normal, Extra Shopping, Vacation, Seasonal, and Home Alone Mode. The fridge and freezer can be individually put on stand-by modes. So, you can run just the fridge, freezer individually or run the whole refrigerator as fridge. Samsung has also introduced convertible side-by-side refrigerators to the delight of vegetarians who do not utilize freezer to its maximum. Moreover, their twin-cooling technology means the air circulated in fridge and freezer are separate. This helps preserve food for longer in fridge as air with higher humidity is circulated.
On the other hand, LG's convertible refrigerators have the option to just convert freezer to fridge, so is the case of Whirlpool. You can read more about convertible refrigerators in India here. These types of refrigerators are apt for those who need to quickly cook water and make ice for parties or need flexible storage space in their refrigerators.
Pros
Offers excellent flexibility of space utilization.
They have superior cooling and food preservation technology.
Depending on usage, you can optimize the energy consumption.
Cons
Features offered by some brands are gimmicky
Slightly more expensive
Bottom-Freezer Refrigerators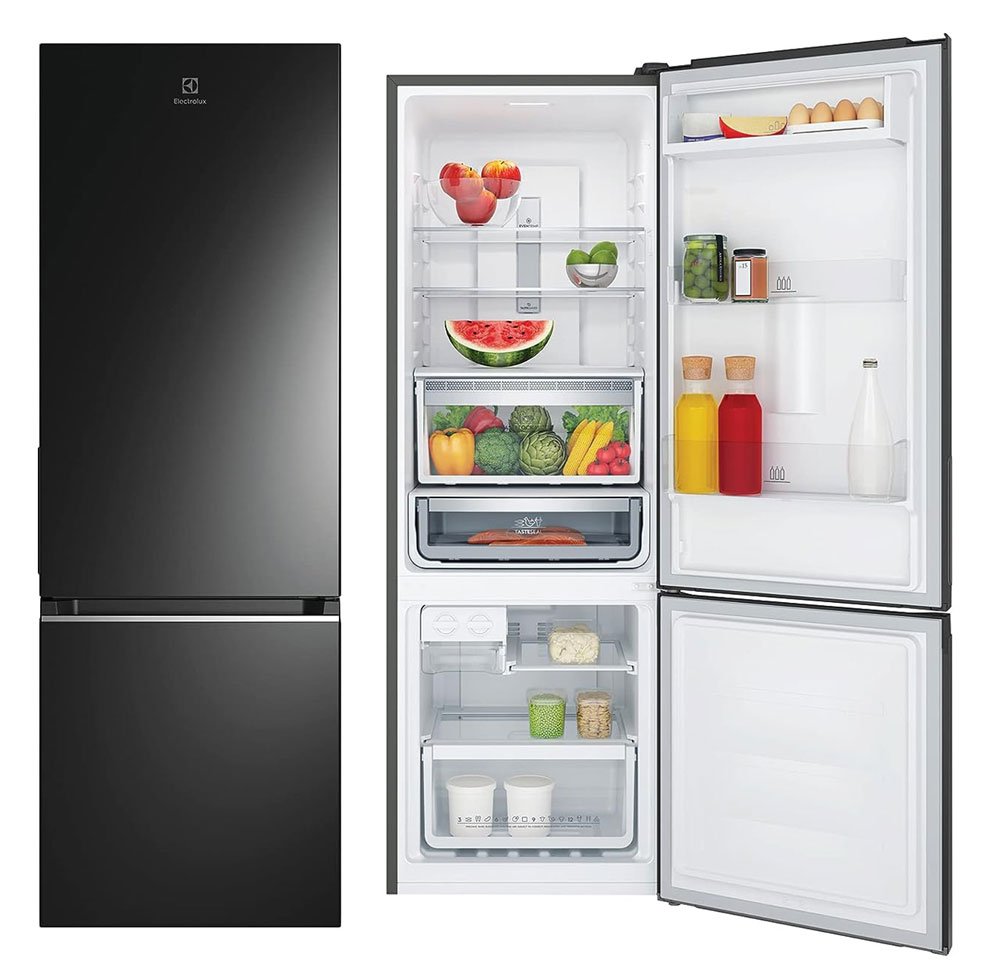 As the name suggests, bottom-freezer refrigerators are double door refrigerators with freezer at the bottom. In India generally, freezers are under-utilized. They are opened just once or twice a day, while fridge is opened more frequently. The vegetable box is opened even more often to take out vegetables while cooking is in progress. In bottom-freezer refrigerators, you needn't bend down often to take out vegetables from the crisper. This makes it especially helpful for the elderly and for people with back pain.
A disadvantage of bottom-freezer refrigerator however is that as the freezer is near to the compressor, these types of refrigerators usually consume more power compared to ones in which freezer is at the top. Compressors are hot and they radiate that heat to the freezer. So, the refrigerator works harder than usual to reduce the temperature in the freezer.
Pros
Apt for elderly folks as you needn't bend often to take out food from vegetable crisper.
Shelves and trays are generally more spacious than regular double door refrigerators
Cons
Not as energy efficient as regular refrigerators
Comparatively more expensive than regular double door refrigerators.
Side-By-Side Refrigerator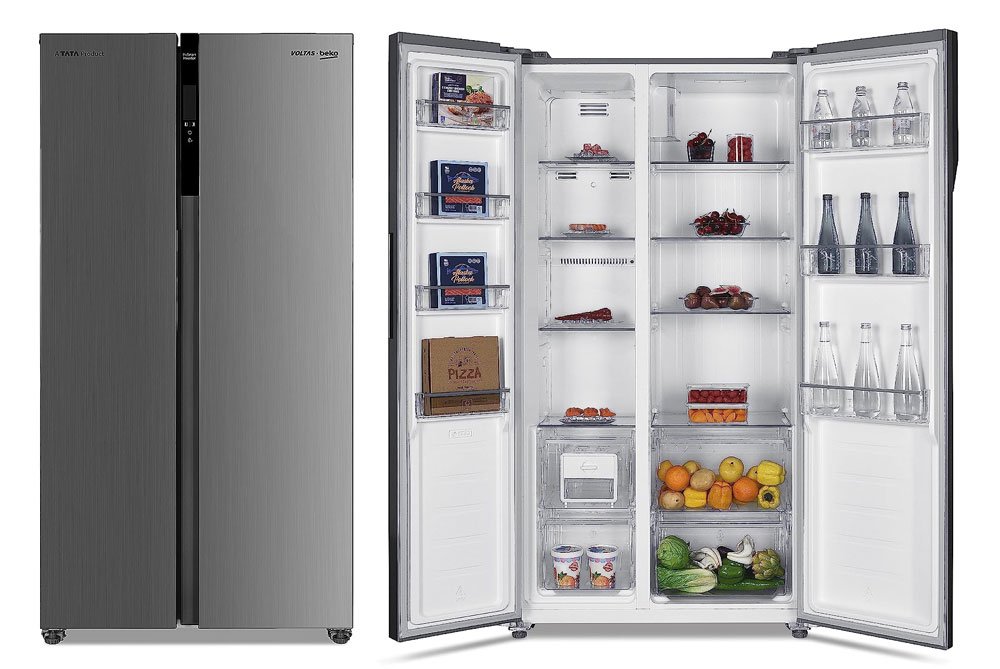 Side-by-side refrigerators are humongous with sizes ranging from 500-1000 litres and costing Rs. 50,000 onwards. These refrigerators usually have freezer on left and fridge on the right. They usually have a fridge to freezer ratio of 60:40, which means they have huge freezers. So unless you stock up on a lot of frozen food, fish and meat or store groceries in the freezer, you may find the freezer grossly under utilized. As mentioned earlier, some brands like Samsung and Haier have introduced convertible side-by-side refrigerators to overcome this problem. So, the freezer or a part of it can be converted to fridge as per the user's need.
Side-by-side refrigerators have the best compressor technology that each brand offers. Further, many models have in-built cold water and ice dispenser. Some of them also have smart features including displays.
Pros
Superior compressors and cooling technology
Has superior aesthetics
You will never run out of storage space.
Cons
Expensive
The large freezer space may be under-utilized, unless you have a convertible freezer.
Related reading: What You Need To Know About Side-By-Side Refrigerators?
French Door Refrigerator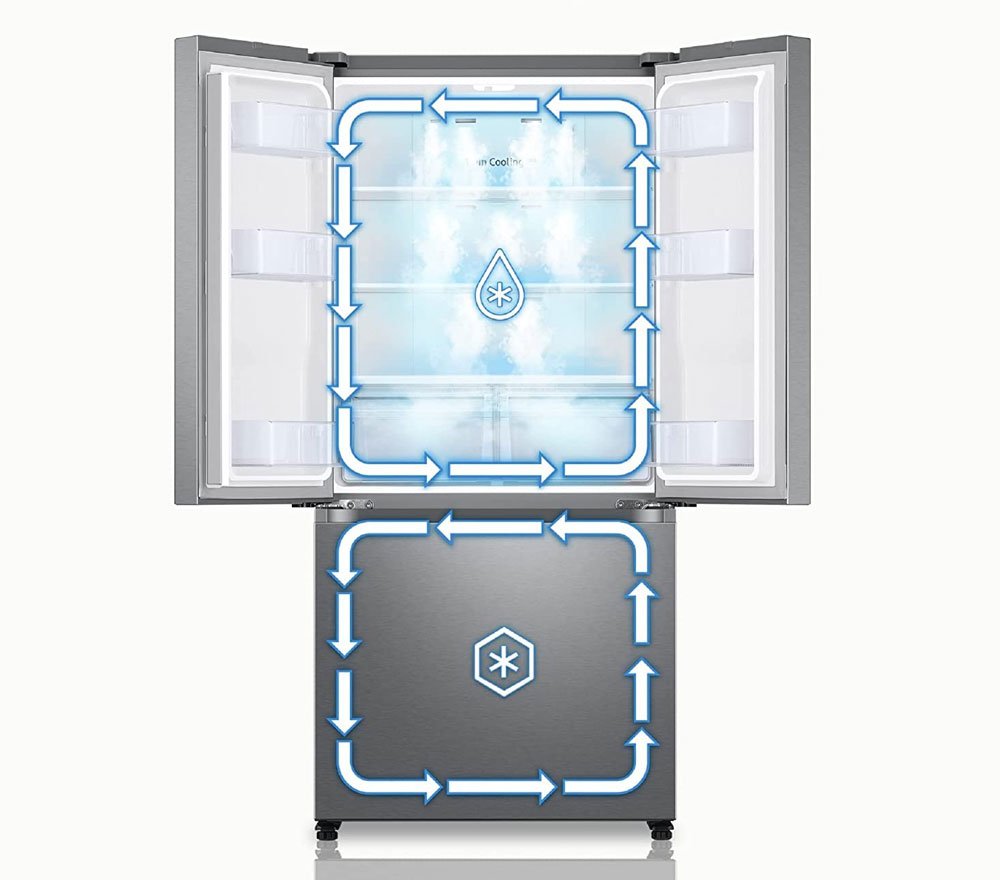 French door refrigerators are also large like side-by-side refrigerators. But instead of being vertically split, they are horizontally split. The top portion has two vertical doors and the bottom is usually a freezer in the form of a pull-out drawer. The freezer space in French door refrigerators are usually smaller than what you find in side-by-side refrigerators, which makes them more suitable for Indian kitchens. Some of the Samsung French door refrigerators have fridge to freezer ratio of 75:25. A few options are convertible as well.
These refrigerators also have state-of-art compressors and cooling technology owing to which they cost a pretty penny. Typically, they cost from Rs. 70,000 to up to 3 lakhs.
Pros
The fridge to freezer ratio is more apt for Indian kitchens.
Superior aesthetics and highly spacious.
Cons
Some of the options are ridiculously expensive
Not very energy efficient
Mini-Refrigerators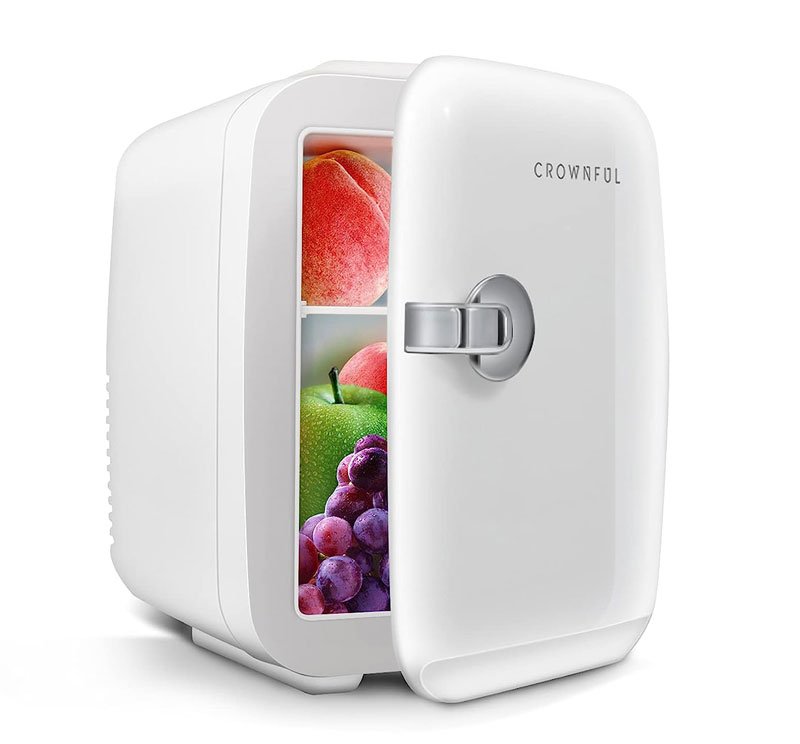 Mini-refrigerators are petite fridges with 40-60 litre capacity. They are usually kept in bedrooms, office rooms and hotel rooms to have easy access to drinks and snacks. These refrigerators though tiny consume comparatively higher electricity. They cost around Rs.5-10K.
Pros
Helpful to keep cold drinks, cosmetics and snacks within reach.
Highly portable
Cons
Not very energy efficient
Do not have freezer space.
Was this post helpful?
Let us know if you liked the post. That's the only way we can improve.