Triply cookware has gained profound acceptance from consumers. These cookware have numerous advantages over regular stainless steel options that come with disc bottoms. It heats evenly, reduces scorching and uses comparatively lesser oil. Seeing the huge reception that triply Kadai and frying pans receive, manufacturers have introduced triply stainless steel pressure cookers in the market promising faster cooking and lesser oil consumption. These cookers are sold at a premium price too. So, does it actually provide any noticeable benefit or advantage? Let us find out.
Construction Quality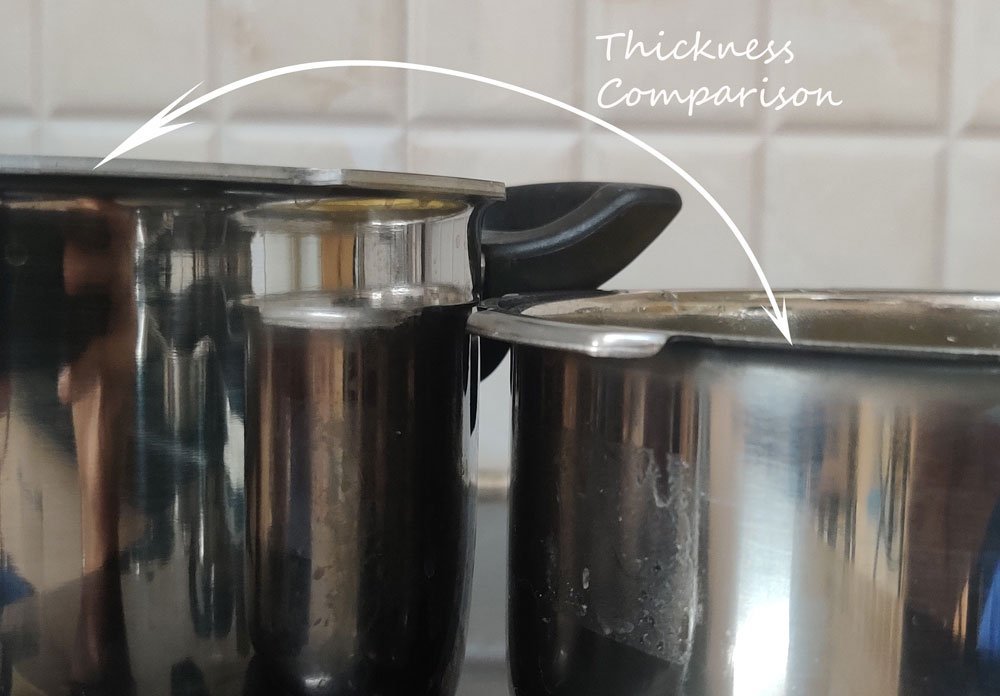 The Triply pressure cooker we used was from Stahl. It has a sturdy body measuring 2.5mm in thickness. Comparatively, other pressure cookers with regular construction measure around 1.2 mm in thickness. Also triply cooker doesn't have a disc bottom, which you can find in pressure cookers from Prestige, Hawkins and other options.
Does this prove to have any benefit? Not in terms of durability. Prestige offers 10 years warranty on its body. Hawkins offers 5 years warranty. During this period, there may be complaints with the valve, tubing, gasket or handle. But we have rarely or never heard about the body getting damaged. So, does the thicker body offer an advantage in terms of cooking performance? Let us check it out.
You may also like: The 4 Best Air Fryers In India
Heat Retention
The first part of our test was to check if the triply stainless steel pressure cooker retained heat for a longer time compared to the ordinary one. This is significant because higher heat retention means lesser fuel consumption as the residual heat will take care of the cooking. So, instead of cooking for 3 whistles, 2 would be sufficient provided you are in no hurry and can give it enough time to allow the residual heat take care of the rest of the cooking.
To test this out, we boiled a cup of dal each in a triply pressure cooker and an ordinary pressure cooker of the same capacity. We cooked it only for 2 whistle. Then, we let it cool down and opened the cooker after an hour and a half to check the temperature and see how well the Dal was cooked. If triply cooker indeed has better heat retention, the dal in it would be cooked much better.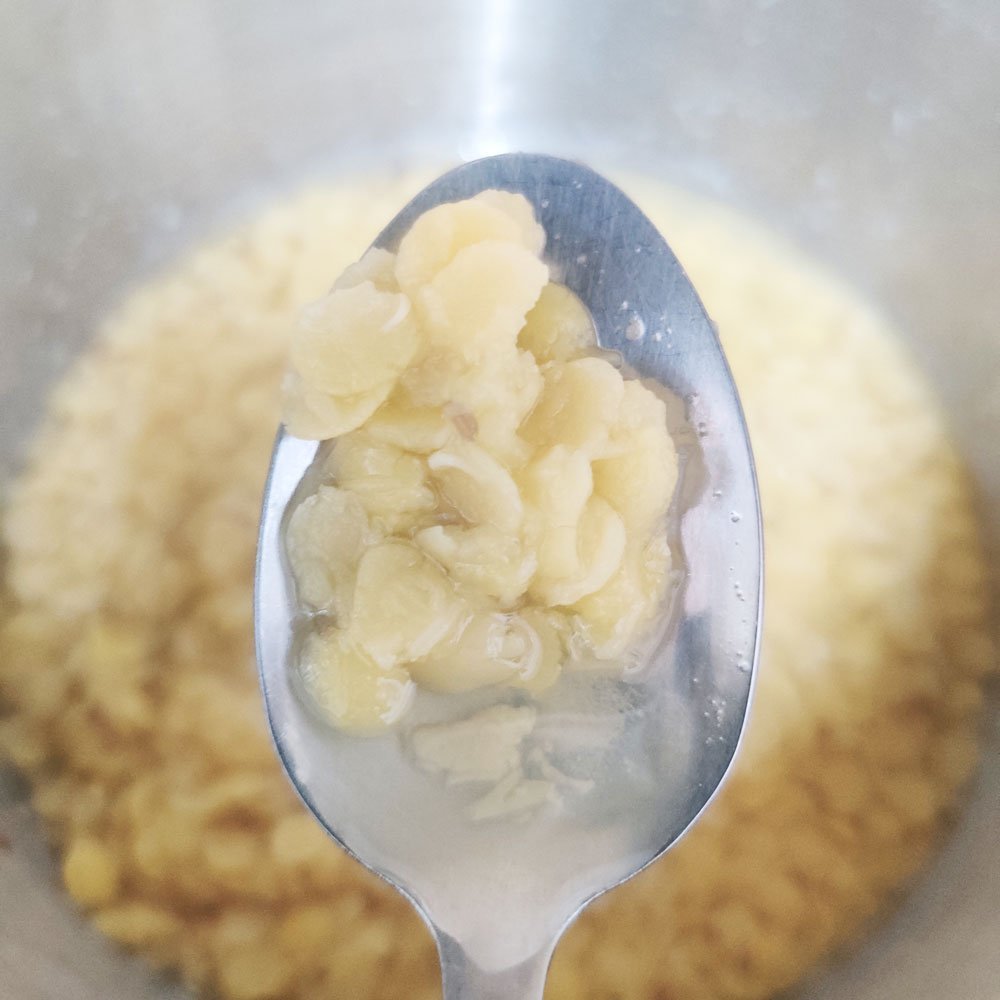 And of course, it was. The dal in the triply cooker was soft and well cooked, while the one in the normal cooker was a bit undercooked. Also, while opening the cooker, we noticed a 10°C temperature difference between the triply and normal cooker. The dal in the normal cooker measured about 42°C, while in the triply cooker, it was 53°C. This indicates that triply cooker does have a longer heat retention compared to normal ones.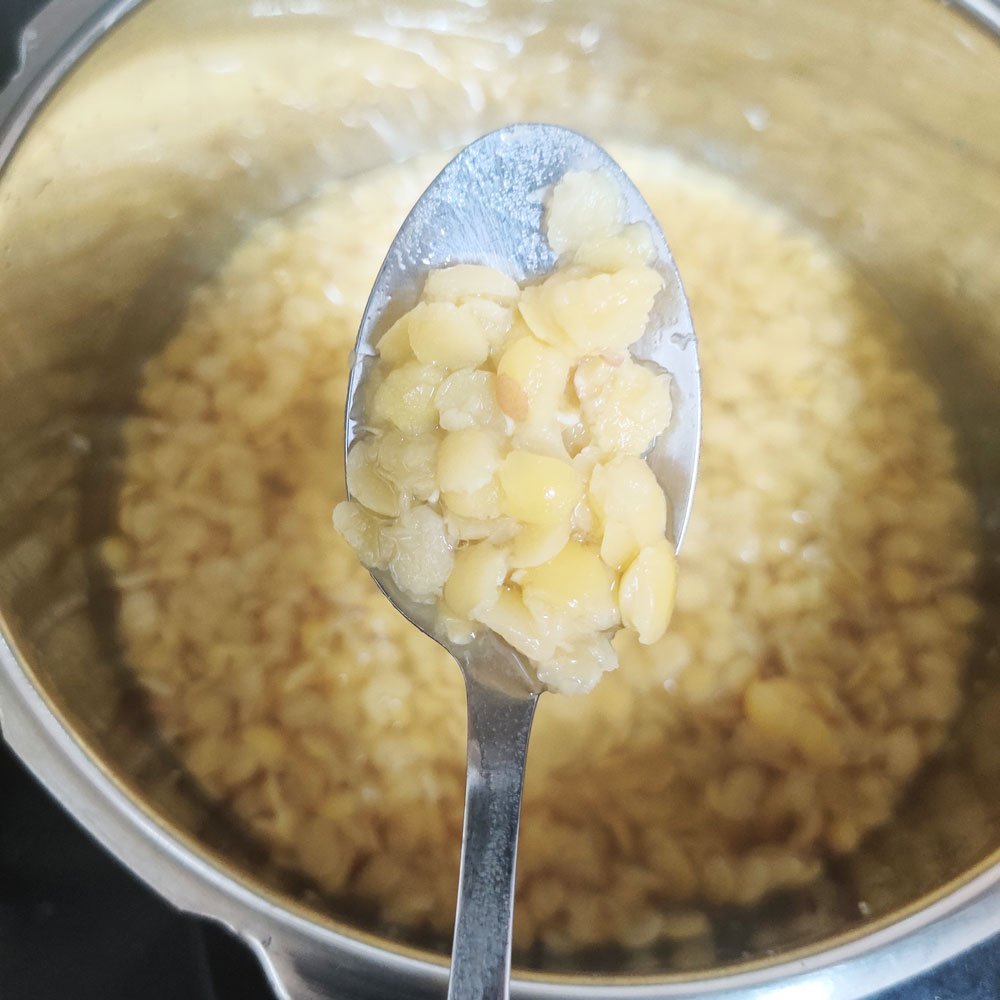 Cooking Time
In all standardized pressure cookers, the pressure gets released when it touches 1 atm ( 1 kg/cm3). We tried heating a litre of water in a pressure cooker with and without triply construction. In both cases, the time to the first whistle was the same- around 7.45 minutes.
As a triply pressure cooker has better heat retention, 2 whistles may be enough to cook dal, compared to 3 or 4 whistles that a normal cooker may need. Thus, it would have a shorter cooking time ( time spent on the stove). But, to take full advantage of the heat retention capacity, you should have the time and patience to let the food get cooked in the steam and residual heat. If on the other hand, you plan to cook for 4 or 5 whistles at a go and then manually release the steam, you won't have much benefit from using a triply stainless steel pressure cooker.
Related reading: Best Pressure Cookers In India
Oil Consumption
Stahl claims that triply cookware helps reduce oil consumption by 80%. But, as you know, pressure frying should not be done in pressure cookers. So this feature can only help reduce the quantity of oil required for sauteing ingredients for curries before pressure cooking.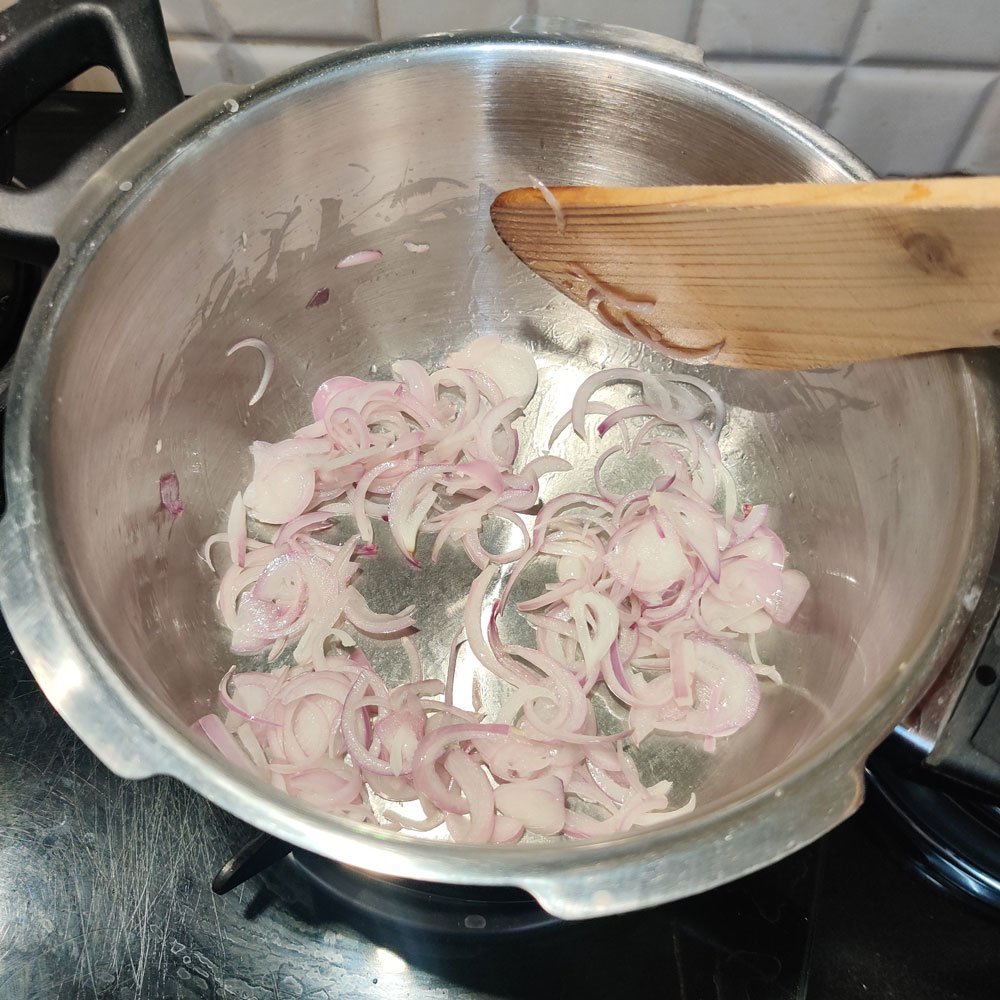 To put this to test, we tried sauteing an onion each in a triply stainless steel cooker and an ordinary one. We used just 4 ml oil to saute onion on a low flame as we felt it was the bare minimum quantity required. The onions were sauteed well and did not stick to the base on triply cooker. But in the normal pressure cooker, the onion started to get stuck to the bottom. You may not require 80% more oil to cook in a normal pressure cooker. But, it will definitely need slightly more oil compared to triply stainless steel pressure cookers.
Related reading: Stahl Cookware Review
Conclusion
Though triply pressure cookers cost more than normal ones, you find a noticeable advantage in terms of oil consumption, heat retention and reduced cooking time.
Note however that merely having the sticker of triply cooker is not enough. The thickness of the pressure cooker ( or cookware) matters a lot here. We have used Stahl triply cooker for this comparison. It measures 2.5mm thickness. But there are other brands that claim to be triply, but measures just 1.2mm in thickness. You won't find any of the benefits mentioned here if you use such a cooker.
Was this post helpful?
Let us know if you liked the post. That's the only way we can improve.