Diwali is not just a festival of celebration. It is around this time that we deep clean up our homes to welcome Goddess Lakshmi. While most of the organized people start cleaning their homes a month in advance, the majority starts just a week or two earlier.
Whether you belong to the former or the latter category, here are some tips to make Diwali cleaning easier, effective and hassle-free.
Don't Just Clean, Declutter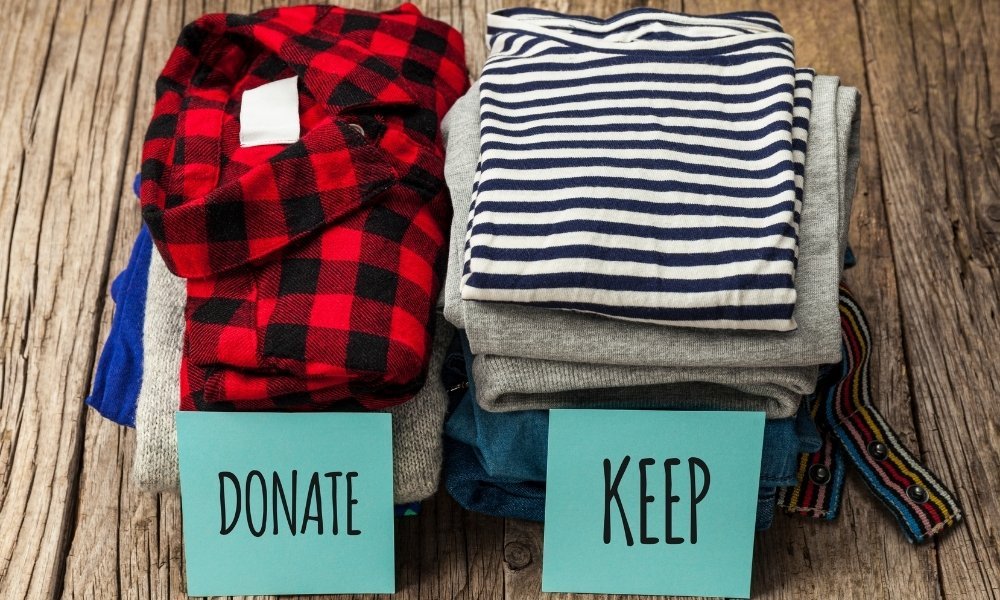 Most homes need not just deep cleaning, they need deep decluttering. Donate, recycle or throw away the stuff that you haven't used since the last Diwali and half your work will be done.
If you have children, now would be a good time to go through their clothes and donate the good ones that have become smaller for them. Also, give away toys in good condition. As children get Diwali gifts, they would be in a better mood to give away toys which they otherwise hoard.
Similarly, go through your kitchen cabinets to give away utensils and kitchen tools that have been lying unused. Also, don't forget to get rid of old medicines, cosmetics and other crap that you have been hoarding.
Invest in the right tools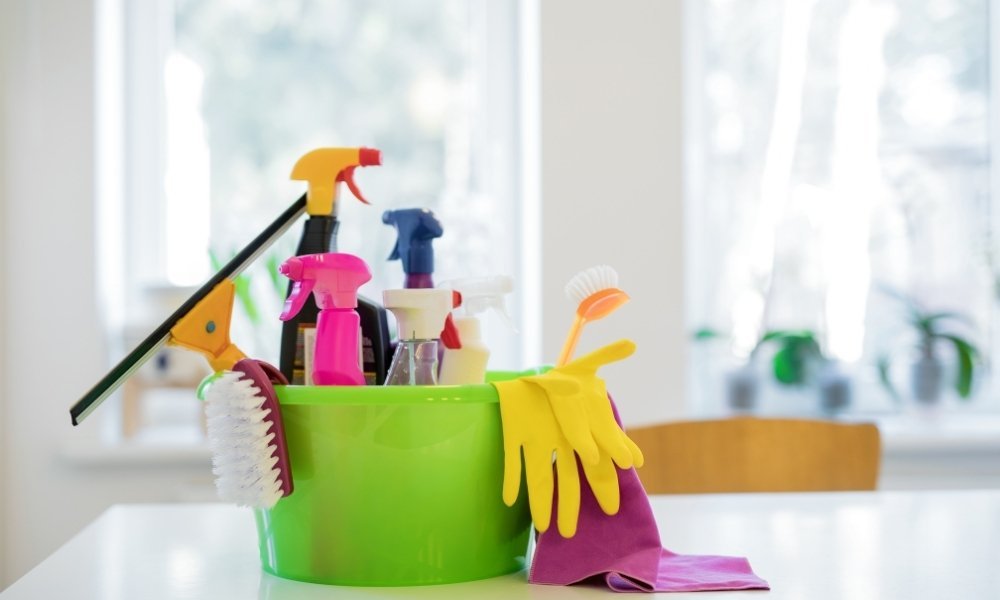 Cleaning can be frustrating when you don't have the right supplies for it. Use a good glass cleaner, degreaser, soap, detergent, vinegar, microfibre cloths, duster and mop. If you don't already have a vacuum cleaner, it would be a good idea to buy one as it helps clean effectively and saves your time too.
Related reading: How To Clean Hard Water Stains?
Start From The Top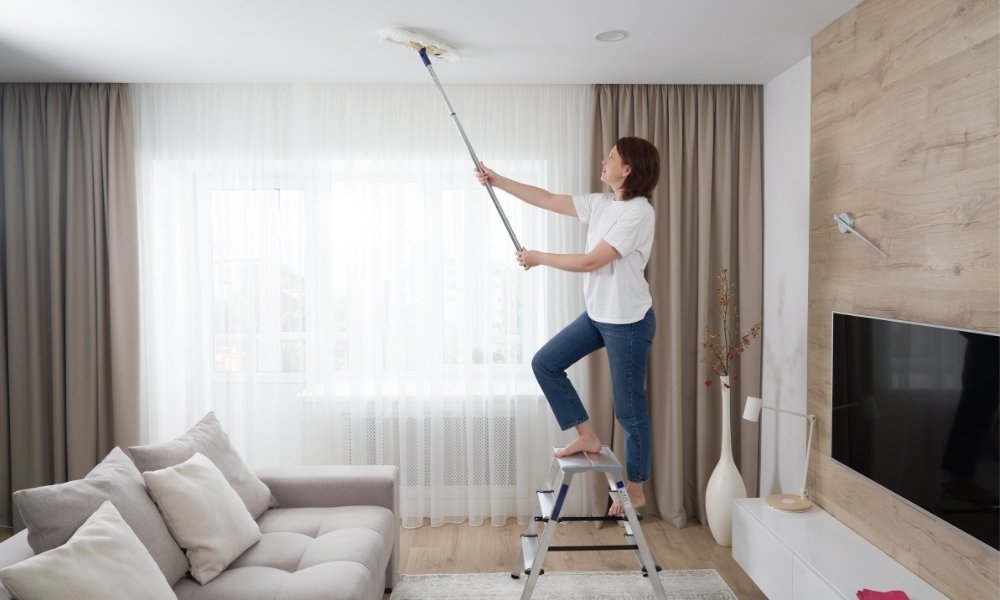 Everyone knows it, but most don't follow it. Always clean your room from top to bottom. Start with the ceiling by dusting the cobwebs and dust. Then, move on to clean your ceiling fan with a microfibre fan duster. Next, clean the top of your wardrobes, followed by the bed and other furniture. Clean your floor only in the end.
You may also like our article on Best Vacuum Cleaner For Homes In India
Go Room By Room So As Not To Overwhelm Yourself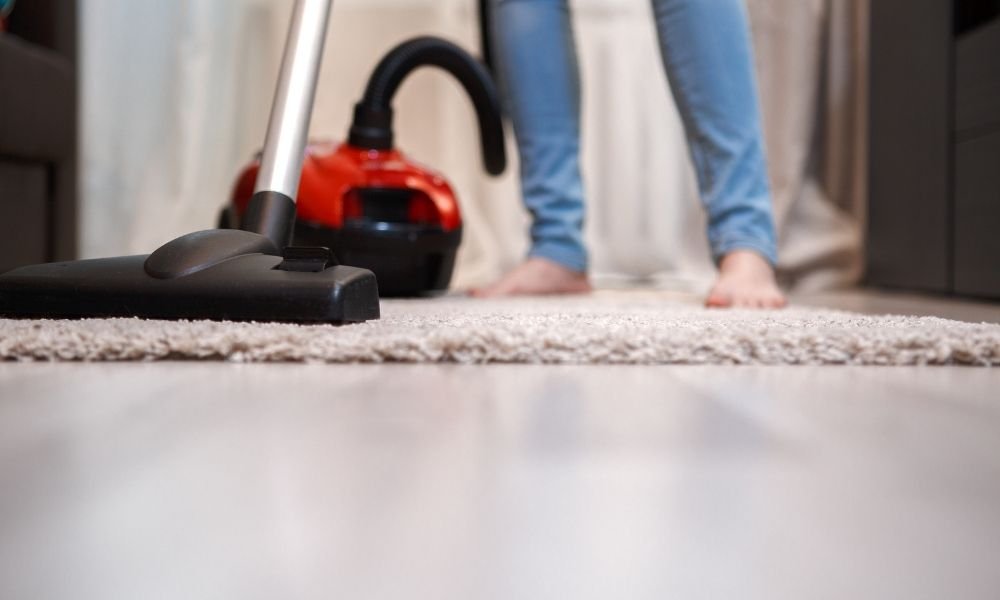 If you try to clean the whole place in a day or two, you will overwhelm yourself. Not to mention, it would be a shoddy job and you will be sore from all the strenuous work. So, divide your home into sections, preferably rooms and clean one by one. It would be a good idea to start at least a week ahead so that you have sufficient time.
Related reading: How To Clean Kitchen Chimney?
Make A Checklist
Before you start, make a checklist of the areas to be covered, things to get rid of and what to give away. It feels great and motivates you when you tick off each item on the list.
Use Double-Side Window Cleaner
A double-sided magnetic window cleaner is a rather useful tool that I found to clean my windows. Yes, it is not perfect. But, it is the best way out there when you want to clean the outside of the window.
Easier Way To Clean Window Tracks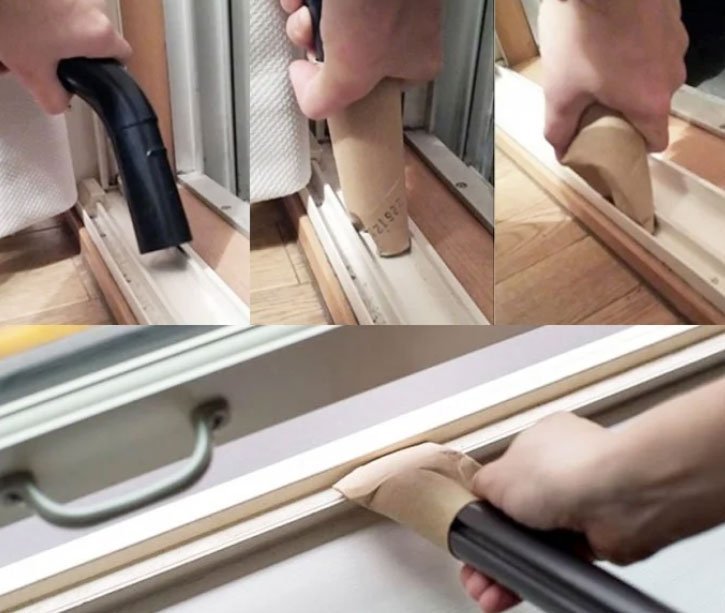 Window tracks are a difficult spot to clean. If the area is dry, clean it with a vacuum cleaner. Sometimes, the nozzle of your vacuum cleaner's attachment doesn't fit the rail correctly, you can use the toilet roll hack. Attach the toilet roll to the vacuum cleaner and flatten its end. This way, you can reach the railing gap easily.
If the area is wet, spritz window cleaner generously on the track. Then, wrap a rag around a butter knife and clean the area.
Marie Kondo Your Wardrobes
For the uninitiated, Marie Kondo is a Japanese consultant who found her fame with her amazing organizing techniques. She provides practical tips to fold and organize wardrobes. Her folding tips are especially useful for organizing T-shirts, baby clothes and other accessories.
Line All Shelves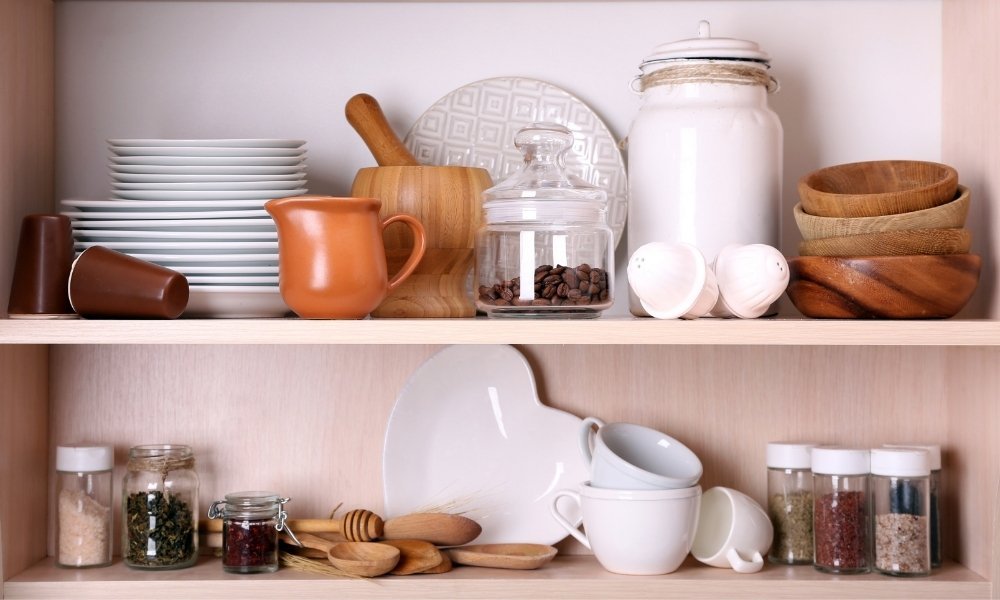 While cleaning the kitchen cabinets, line all the shelves so that it would be easier to clean them the next time. Moreover, it prevents water damage and oil stains on compressed wood. However, avoid using newspaper for the lining kitchen cabinets as the newsprint could get permanently embossed on plywood due to constant exposure to water.
For lining the top of wardrobes and other dry areas, you can use newspaper.
Related reading: How To Clean Burnt Utensils?
The Right Way To Clean TV Screens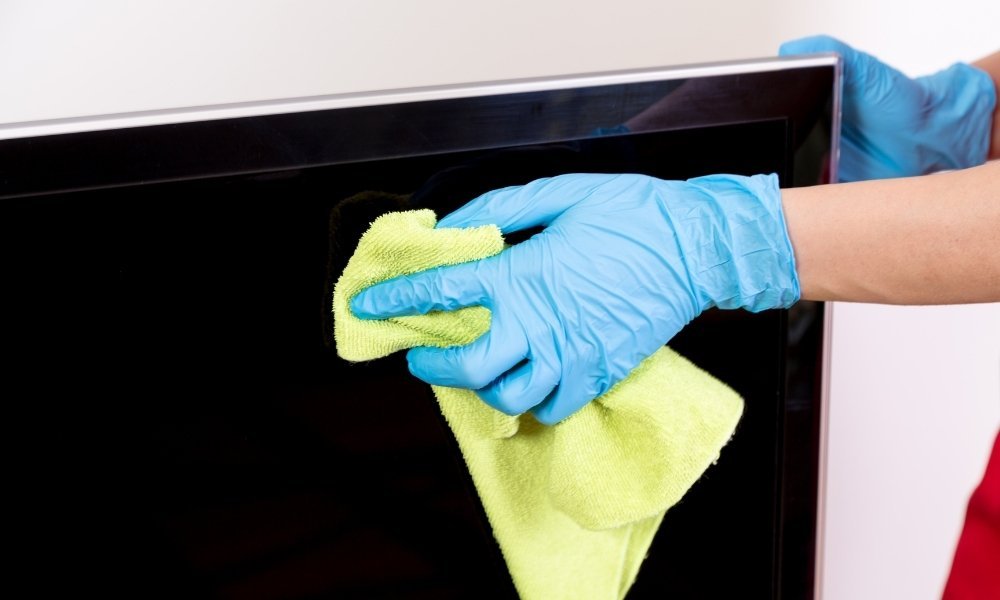 Electronics around the house gather a lot of dust. Your TV and other screens could also have dust and fingerprint smudges.
To clean the speakers, Set-top boxes, backside of the TV and other electronic appliances, you can use a microfibre cloth.
Clean TV screens the right way so that you don't have to buy a new TV this Diwali. Avoid using cloth, tissue or paper towel. The best way is to use a soft, anti-static microfibre cloth like the one you use for cleaning your eyeglass lenses. You can also buy them in 12x12inch size.
Wipe the screen gently without applying any pressure to clean the dust. Pansonic recommends that if there are any stubborn stains or fingerprints, dilute soap and water in a 1:100 ratio and dampen the cloth with the solution and clean the screen. Do not spray the solution directly on the screen or the TV because if the water seeps inside, it could damage the components.
Easier Way To Clean Kitchen Towels and Mats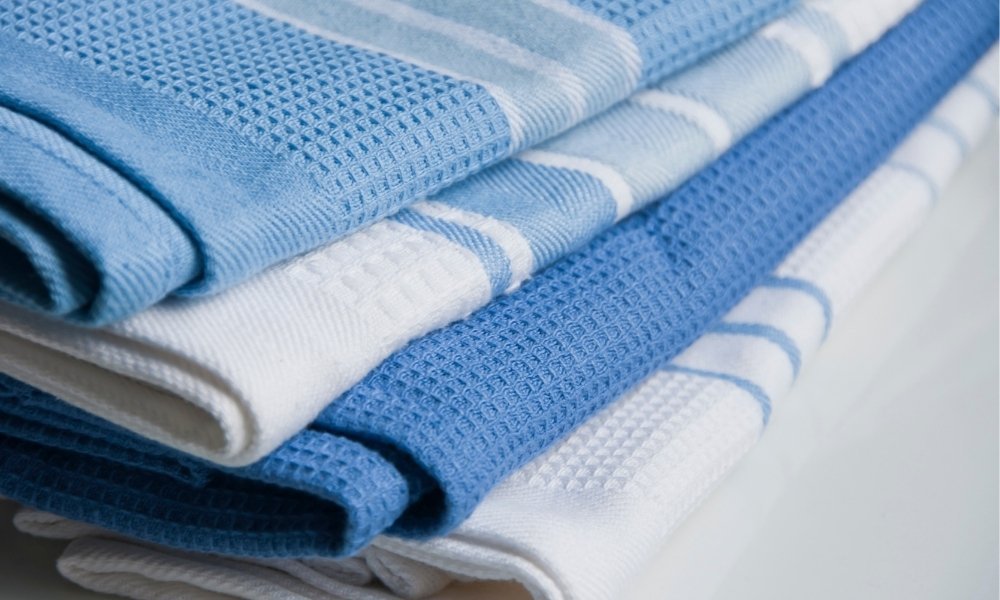 It is difficult to clean stubborn stains on kitchen towels by handwashing. And usually, you don't want to clean them in the washing machine as it is unsanitary. But, there is a way to overcome it.
Clean the kitchen towels in the washing machine first. Then in the next cycle, clean the doormats. After that, run the washing machine on the drum cycle using a descaling powder. This will get rid of detergent and other residues in the tub. Also, clean the door sealing using a damp cloth and diluted vinegar or bleach ( never mix both together).
If your washing machine doesn't have a drum cycle, run it on the hottest and longest wash program.
Mattress and Pillows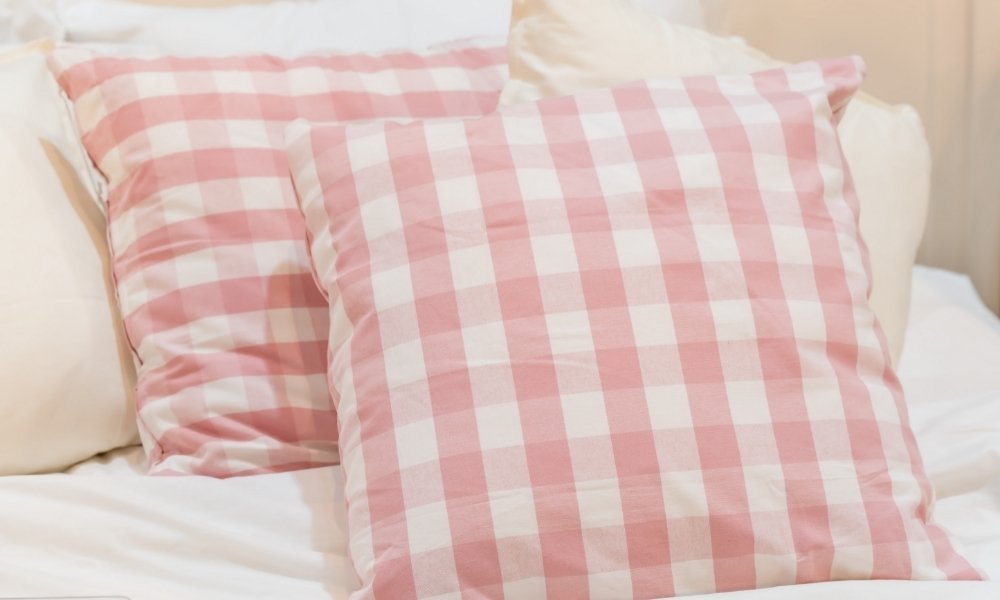 If your pillows have microfibre filling, you can clean them in the washing machine on a warm, gentle cycle. Do not spin them at a high speed. Sometimes cotton filling may clump together and damage the pillow. In such cases, fill a basin with soapy water and immerse the pillow in it. Then gently scrub with a brush to clean it thoroughly. Finally, air-dry it in the sun.
Dust mites in mattresses are a leading cause of allergy in children. So, scrub the mattress using a brush with long plastic bristles and then vacuum it thoroughly. If there are stubborn stains, seek professional help to clean them.
Clean The Shoe Racks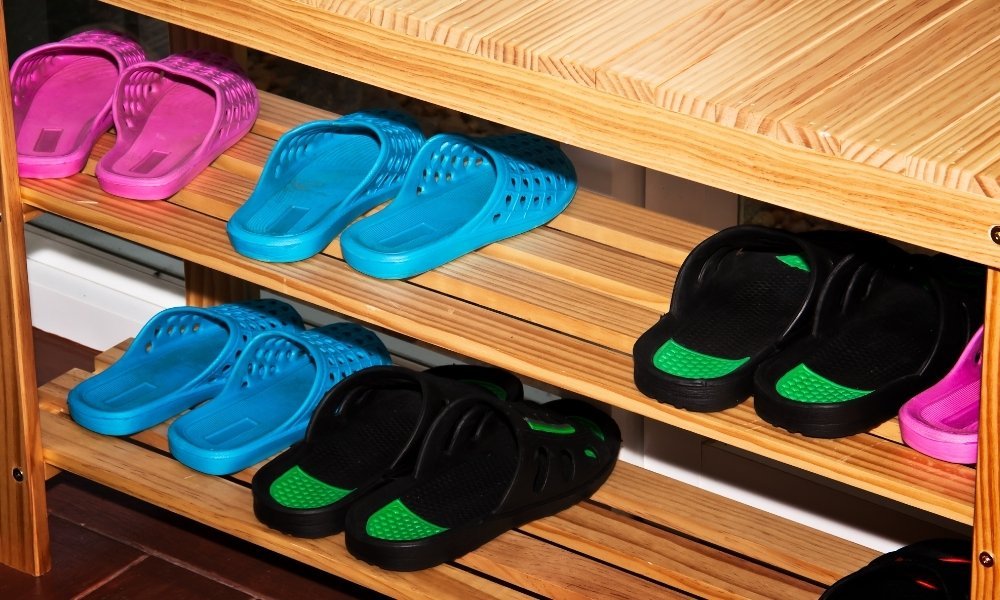 You may often have more shoes than you actually need and use. So, now would be a good time to clean the area thoroughly. Take out your shoes and dust the shoe racks and disinfect the area. If your shoes are dusty or moldy, clean them using a mild detergent.
Don't Miss Out Cleaning Under The Furniture and Appliances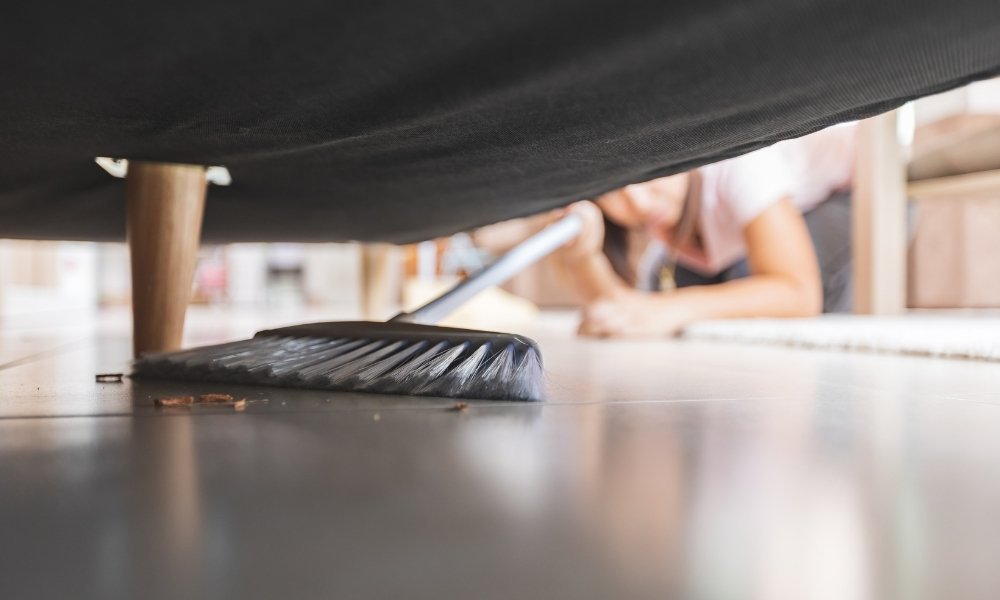 Some of the spots often missed during regular cleaning is the area under the sofa, bed stand, refrigerator, washing machine and dishwasher. These areas gather a lot of dust, dirt and grime. So, make it a point to move them and clean the area underneath thoroughly.
Related reading: How To Organize Refrigerator In An Indian Kitchen?
Discard Old Cleaning Supplies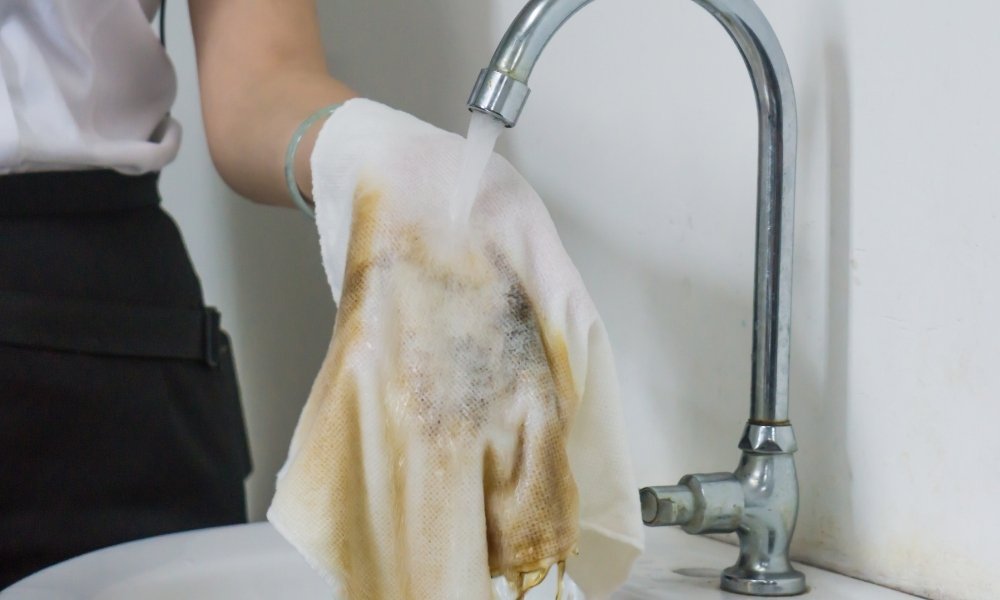 Once you are done cleaning up your home, clean and disinfect your cleaning supplies like duster, brush, mop etc. If they are too tattered or dirty, discard them and invest in new ones.
Seek Professional Help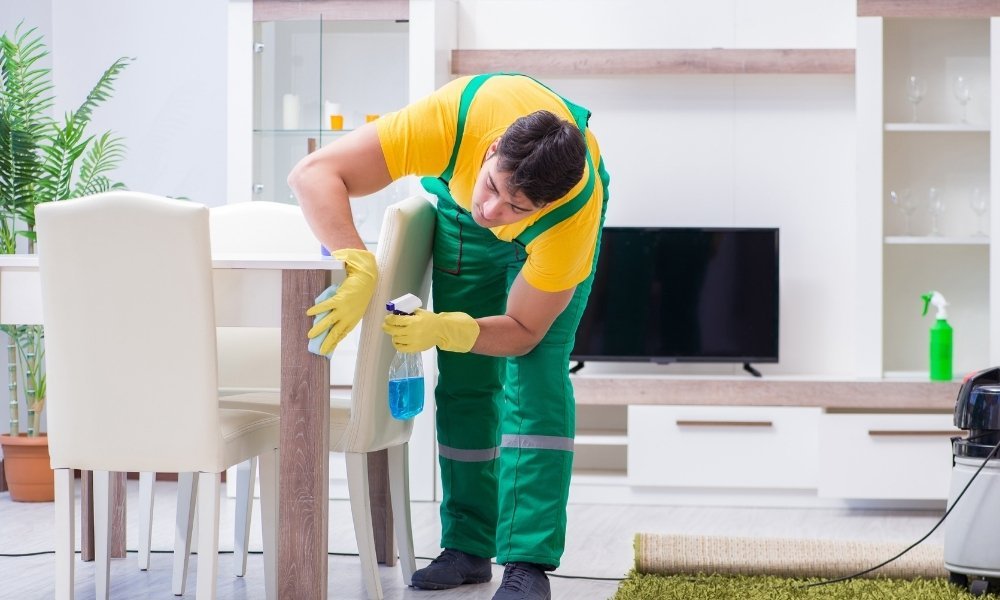 Deep cleaning isn't everyone's cup of tea. If your health and time don't permit you to take up this task, you could seek professional help to clean your space. They cost anywhere from Rs. 2-6K depending on the square foot area. But the time and effort you save make it absolutely worth it.